10 Reasons Why Fall Is The Best Season
0 comments
Posted on October 26 2018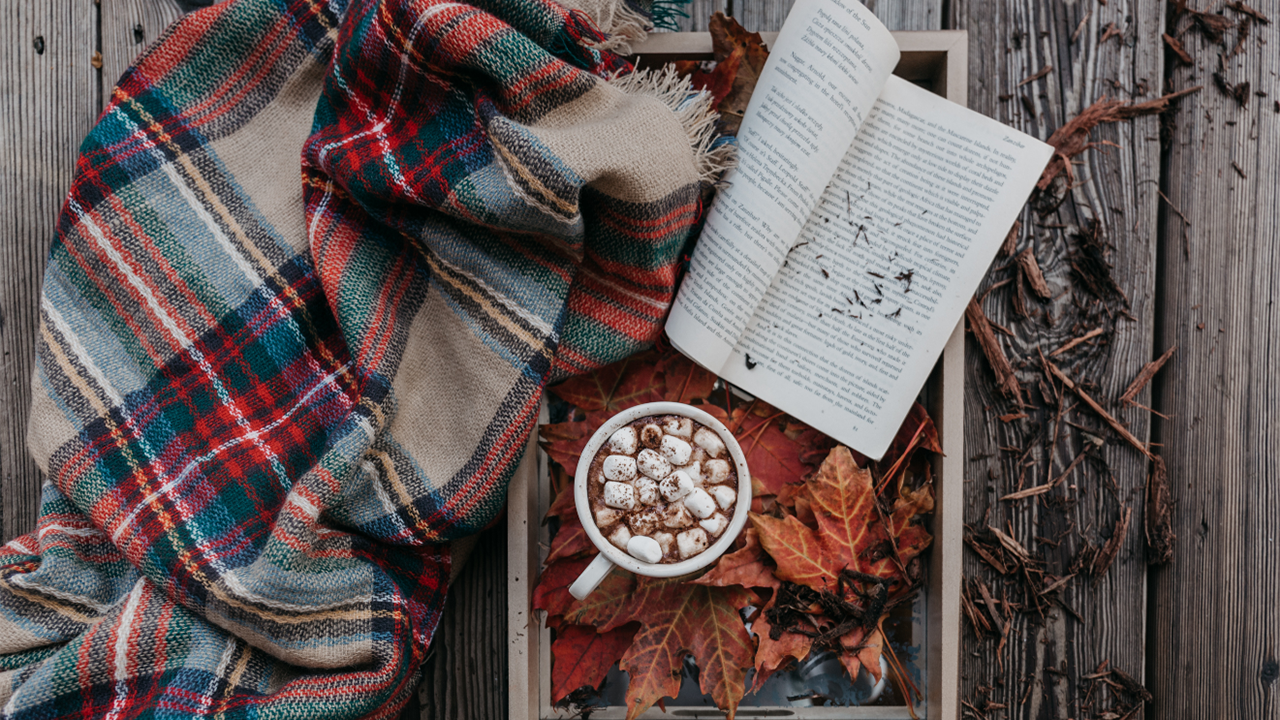 As we make the transition into fall, the weather is getting cooler and the holidays are just around the corner. Here are 10 reasons why fall is the best season.
1. Sweater Weather
Fall is the season of scarves, boots, leggings, and most importantly, sweaters! It's time to put away the shorts and swimsuits for the year because fall is about feeling comfortable and cozy.
2. The colorful leaves.

I think we can all agree that one of the best things about fall is that the leaves change color. Whether you're taking a scenic drive or strolling through the park, enjoy the true beauty of mother nature.
3. Pumpkin Spice and Everything Nice
You know it's fall when you see pumpkin flavored foods just about everywhere you look. From cookies and pie to bread and coffee, you can't escape the pumpkin spice during this season.

4. Happy Halloween
Transform into your favorite icon or character on October 31st. From costuming to hair and makeup, get creative and start browsing sites like Pinterest or Instagram for ideas and inspiration. Or read our Halloween-Inspired Makeup Looks & Nail Art blog post! Be sure to check out our Halloween collection for your beauty needs.
5. Going to the Pumpkin Patch
Sure, you can just go to your local supermarket and buy a pumpkin, but where's the fun in that? Get your family and friends together for a fun-filled day of corn mazes and hay rides. 

6. Fall-Scented Candles
Yes, you can enjoy candles all year around, but the fall-scented ones are the best. Bring the season's favorite scents, like crisp autumn air or hot chocolate, into your home. 
7. Hot Chocolate
Speaking of hot chocolate, stay warm this season with your favorite hot beverage. Holiday classics like hot chocolate and apple cider are very popular during the fall and winter seasons.

8. Thanksgiving
Thanksgiving is a time to celebrate family and create lasting memories while gathered around a large, delicious feast. Spend time with those you love this holiday season!
9. Happy Haunts
It's believed that many Halloween traditions originated from ancient Celtic harvest festivals. All Hallow's Eve (as it's also known in other countries), is dedicated to remembering the dead and all the faithful departed. This is also the time of year haunted house tours become increasingly popular. Are you afraid of ghosts? Test your limits by visiting a haunted house.

10. Fall Beauty
Fall is the perfect time to change up your makeup look. This season is less about bronzer and contouring, and more about creating the perfect smokey eye and red lip. Check out our Transitional Wear, Fall Color Report, or Nod to Mod collections complete your fall look.
Tags: