5 Manicure Mistakes To Avoid
0 comments
Posted on January 06 2023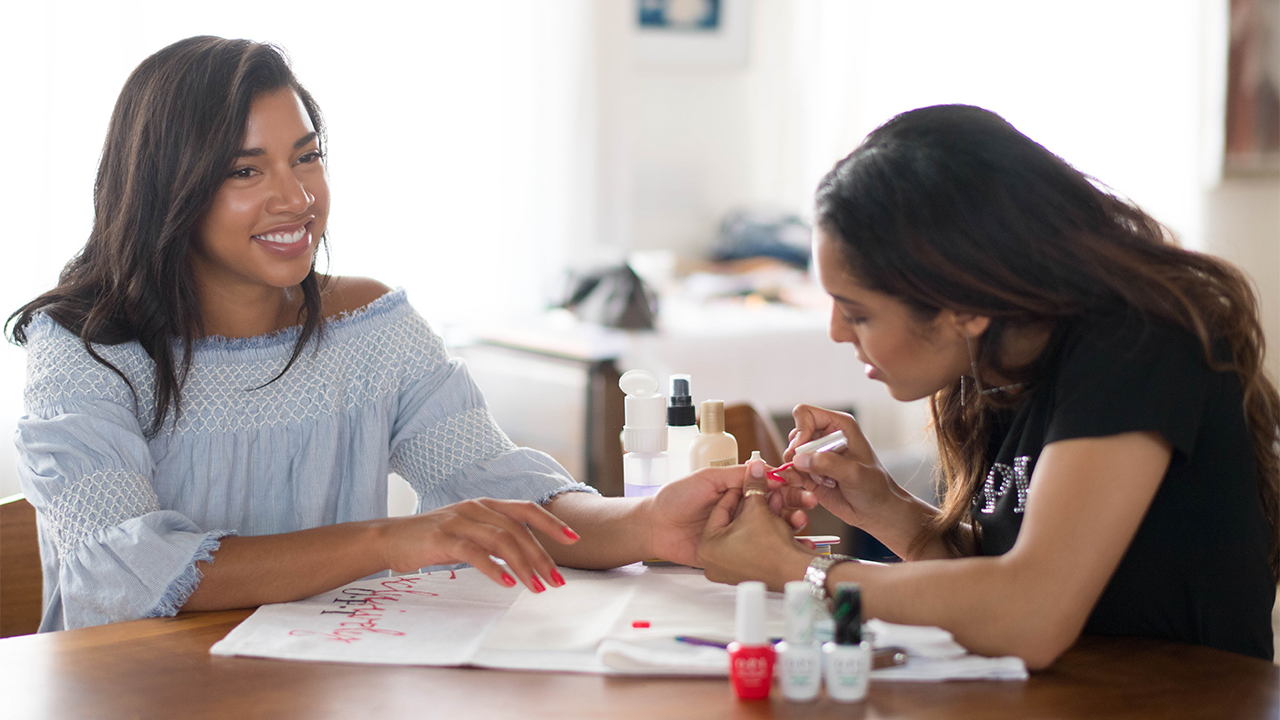 Winter's almost over, that means the gloves and cozy socks are coming off (unless the polar vortex decides to stick around a while longer). But if spring means the arrival of sunshine and warm weather, you better make sure you nails are in tip-top shape!
Achieving the perfect mani (or pedi) is not always simple. We've all made our share of mani-mistakes. We've chipped a nail or two, we've smudged our polish because it wasn't completely dry. The Zoe Report published an article on the manicure mistakes we should avoid, featuring advice from Greg Salo, president of Young Nails.
1. Not Prepping Properly
"There's a huge mistake that we see across the board, especially with non-professionals," says Greg. He stresses the importance of properly preparing the natural nail before starting a manicure. This means pushing back the cuticles, removing excess skin around the nails, buffering the surfaces, and cleansing the nail plates with an alcohol-based product.
2. Not Allowing Enough Dry Time
"Although this may seem like common sense, this is a widespread issue," says Greg. He advises setting a timer for the correct time for polish to dry (generally it takes up to an hour or two for nails to completely dry).
3. Applying Polish in Thick Layers
"To apply product in thin, even coats is not an easy task and it does require a lot of practice. Many people think they're applying it thin but they're actually applying it way too thick," says Greg. Make sure you apply the polish in thin layers (almost transparent) so you can slowly build on the color.
4. Using Old Polish
"When your polish is too thick or separating, buy a new bottle," says Greg. This goes without saying, but using old polish will not give you the best end results.
5. Skipping The Base And Top Coats
"Many people think they can just apply some color and they're good to go," says Greg. Using a base coat gives protection to the natural nail and prevents it from staining. It also allows for a nice even surface for the nail polish to bond to. The top coat protects the color, giving it more long-lasting wear and give it an incredibly glossy shine.
Tags: Beginner , Nail Care , Perfect Mani , Pro Tips ,