The Benefits Of Gel Nail Extensions
0 comments
Posted on July 01 2022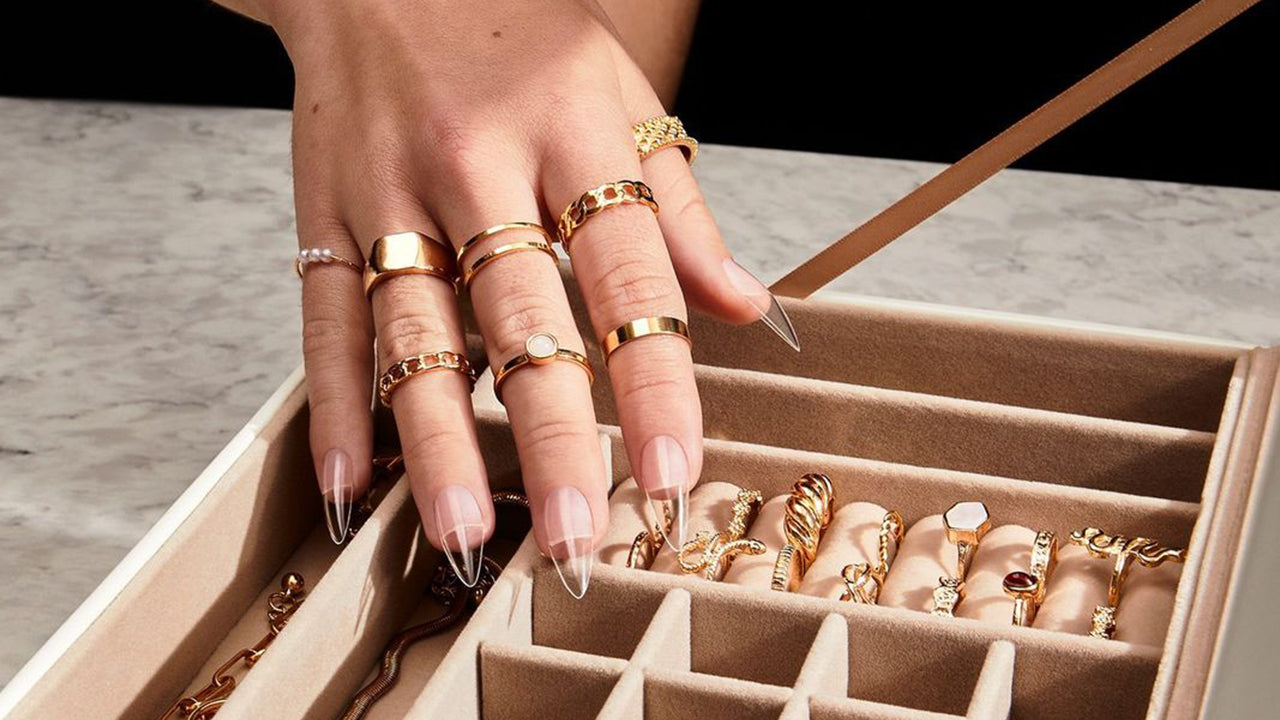 Gel nail extensions have become increasingly popular over the last couple and since the start of the pandemic, more and more people have been learning to do their nails at home. But if you're new to gel nail extensions, don't worry. We're here to break everything down for you so you can master your perfect manicure. 
What are the benefits of nail extensions?
wide range of lengths & shapes - whether you want to keep a natural look or go bold, YOU can customize your look to your preferences
flexibility & durability - most gel nail extensions are lightweight and comfortable
efficient - are you someone who changes your manicure often? Nail extensions are quick & easy to remove
safer & healthier than acrylic nails - no drilling, no odor, safer removal process
long wear - depending on how you use your hands, gel nail extensions can last up to 5 weeks!
Gel Nail Extensions vs Acrylic Nails
According to nail technician Trenna Seney, the main difference between gel nail extensions and acrylic nails is in the polymerization process, ease of removal and density. Gel nail extensions don't have a strong odor and there's no filing involved. 
Acrylics tend to be less flexible than gel nail extensions because of their hardness. So removing them could potentially damage your natural nails (due to the filing and buffing). 
Check out the different nail extensions that are currently available on our site:

Applying & Removing Gel Nail Extensions
Gel nail extensions usually come in a set. If you're getting them done at the salon, the technician will usually prepare the nails then apply the form underneath the natural nail to create length using a gel builder, gel primer and top coat. Then they are cured under an LED or UV lamp. 
Removing gel nail extensions can slightly vary depending on the brand you're using. For example, Apres Gel-X extensions are made of soft gel so they can easily be removed by soaking off. 
Takeaways
Overall, there are many benefits to gel nail extensions. Not only are they easy to apply and remove, they are also safer than acrylic and are available in a wide variety of shapes and lengths so you can create any look you want. Be sure to check out our complete collection of nail extensions below!
Have you tried nail extensions? Let us know which ones are your favorites in the comments below! As always, we'd love to see your #nailfies! Share your photos with us on Instagram or Facebook by tagging us 
Want early access to upcoming collections and exclusive discounts? Download our mobile app! Enjoy an easy & seamless shopping experience right from the palm of your hand. Join our text club to stay up to date on the latest news from us! You'll be the first to know about any upcoming sales or promotions. Want to become a VIP member? Join our FREE Rewards Program and start earning points for your purchases! Points may be redeemed for special discounts or free products! Like shopping with us? Tell your friends! We'll give them $10 off their first purchase and give YOU $10 for every successful referral. Shopping has never been easier thanks to Afterpay! Shop now and pay for your order in 4 easy, interest-free installments. The best part is that there are no additional delays in getting your order.
Tags: Nail Extensions , Nail Trends ,