Cheri x Nailjob Marble Tints: Easy DIY Watercolor Nail Art
1 comment
Posted on August 23 2018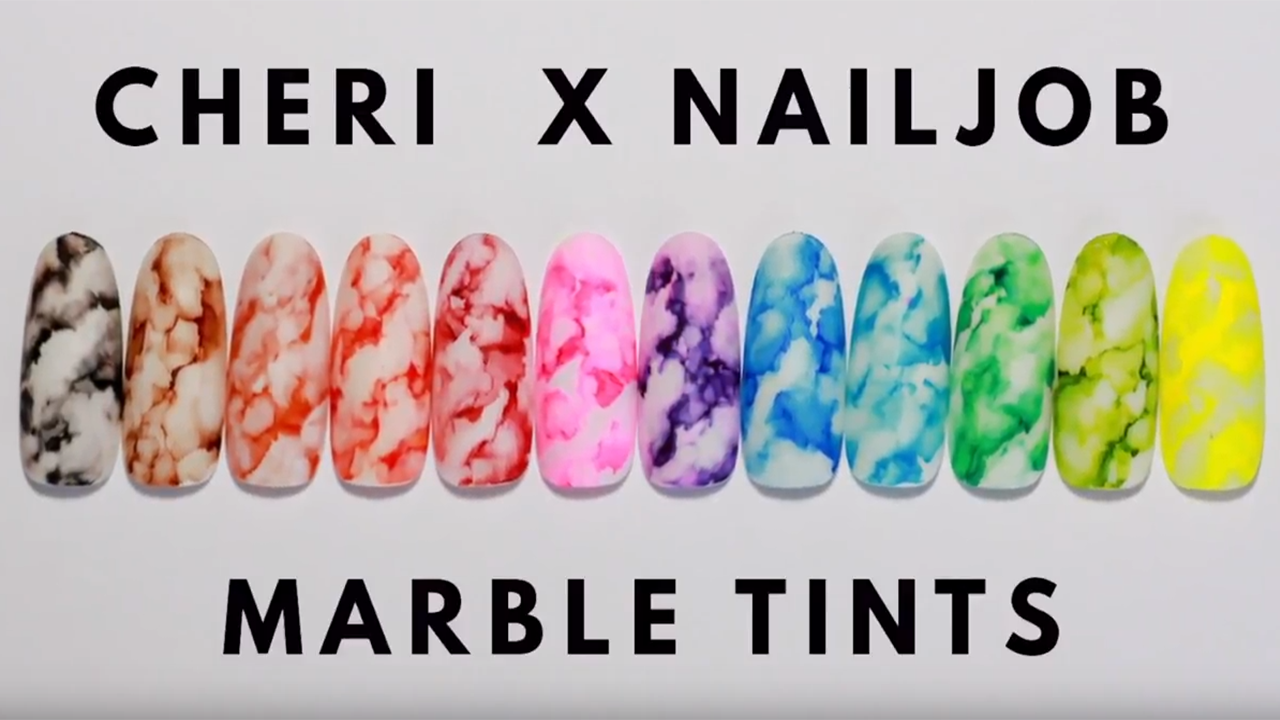 Cheri Nail Products has partnered with L.A. Nail Artist Fariha Ali (aka Nailjob) to create the Cheri x Nailjob Marble Tints collection. It's the easiest and fastest way to achieve a marble or watercolor nail design. Best of all, anyone can master this look. That's right, you don't have to be a professional!
Photo by Nailjob via Instagram
The kit features 16 colors and 4 metallics (for a total of 20 colors) and can be used on Nail Lacquer, Gel Polish, Dip System, or Acrylics.
You can achieve this look in 5 simple steps:
1. Choose a Marble Tint.
2. Apply a few drops onto the nail.
3. Use 99% Alcohol and a brush to manipulate the Marble Tint.
4. Allow the nail to completely dry.
5. Add a top coat.
Watch the video below for a visual demonstration.
 Video from Nailjob via YouTube
With so many different colors, you can create a variety of unique looks and combinations. Here are some of Fariha's tips and tricks to achieve the best results.
1. When using with gel polish, please wipe off tacky layer after curing the color gel. This is optional, but Tints can be easier to use on a shiny surface so putting on a layer of topcoat in between the color and tints can help with certain designs.
2. Please use 99% alcohol to play around with the Tints and change the marble pattern. 50% or 70% has too high of water content and will cause the design to dry slower.
3. Wait for the design to dry completely before applying the topcoat. I found it works best to finish on both hands and then apply the topcoat.
4. Feel free to apply a base coat or builder gel before applying the final topcoat in order to get a longer wear when using on clients.
5. When using with any Dip system, please use a UV gel topcoat to finish rather than the topcoat that comes with the system.
Check out Fariha Ali's beautiful nail art on Facebook, Instagram, YouTube, and her Official Website. 
Try the Cheri x Nailjob Marble Tints collection and unleash your inner artist!
Nailjob on Instagram
Tags: Collections , DIY ,