Introducing Makartt Nail Extensions & Accessories
2 comments
Posted on February 08 2022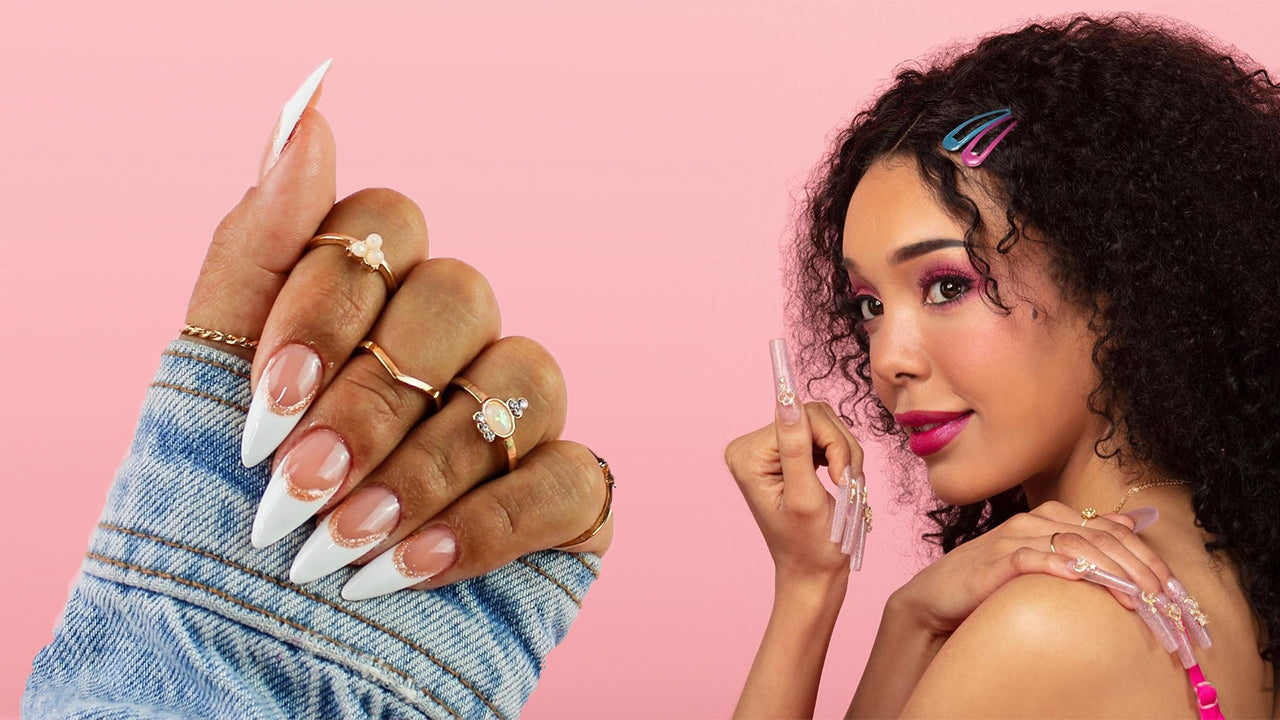 Hey DIY nail art lovers, listen up! A new brand has arrived at Beyond Polish! We are thrilled to introducing Makartt, an indie beauty brand that carries all the essentials for that perfect DIY manicure. 
Makartt strives to provide customers with products and tools that blend self-expression and beauty. When Poly Nail Gel technologies were primarily available only to salon professionals, they spent months researching and developing a way to make this technology accessible to everyone. As you're probably aware, Poly gel technology has become increasingly popular in the nail community. 
So, are you ready to master that perfect DIY mani? Let's take a look at what Makartt has to offer!
Makartt Nail Extension Poly Gel will give you salon-quality nails without ever having to leave your home! Some of the key characteristics of their Poly Gel formula are:
Super saturated color
Strength & flexibility
No odor or smell
Lasts up to 4 weeks!
Loved by nail techs
Check out how to apply the Poly Gel formula below!
This set includes 3 gel polish colors: a holographic top coat, regular gel top coat & regular gel base coat). These top coats my be used with any gel polish and are suitable for any type of manicures including natural nails, UV gel nails, artificial nails, acrylic nails, nail tips, etc.
The Makartt 48W Nail Curing Lamp is compatible with all gel polishes. It comes with 24pcs dual source lamp beads and a 365-405nm wavength length. It's equipped with 3 settings (30s, 60s, & 90s). The countdown will begin once you place your hand on the stainless steel plate for curing. 
Become your own nail artist with this brush set, which includes various sizes. The nail brush sizes included are #2,4,6,8,10,12,14.  Each brush tip has a separate straight tube to prevent the bristles from forking.
These Makart Nail Tips are designed with clear color and full coffin shape coverage. They're easy to file, paint, and apply. Create any look you want, from using polygel colors to a mani decorated in nail glitters and rhinestones. These nail tips are made with high quality ABS materials, offering strength & durability for more than 2 weeks!
Ready to create your masterpiece? As always, we'd love to see your #nailfies. Share your nail art with us on Instagram and Facebook by tagging us @beyondpolish and use the hashtag #PolishWithBeyond. You might get featured!
Want early access to upcoming collections and exclusive discounts? Download our 
mobile app
! Enjoy and easy & seamless shopping experience right from the palm of your hand. Join our 
text club
 to stay up to date on the latest news from us! You'll be the first to know about any upcoming sales or promotions. Want to become a VIP member? Join our FREE 
Rewards Program
 and start earning points for your purchases! Points may be redeemed for special discounts or free products! Like shopping with us? 
Tell your friends
! We'll give them $10 off their first purchase and give YOU $10 for every successful referral. Shopping has never been easier thanks to 
Afterpay
! Shop now and pay for your order in 4 easy, interest-free installments. The best part is that there are no additional delays in getting your order! 
Tags: Advanced , Collections , DIY , Makartt , Nail Extensions ,