Sundays Studio: Look & Feel Fantastic Without The Compromise
1 comment
Posted on December 09 2020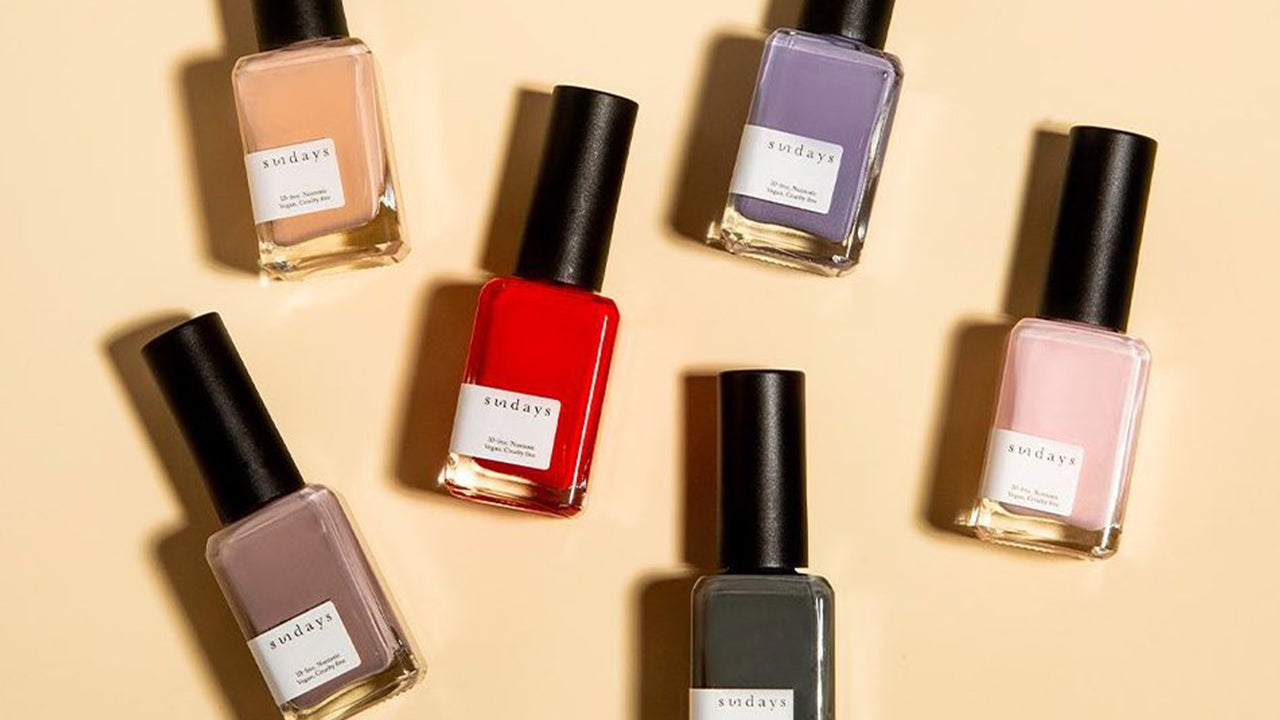 Committed to helping consumers look and feel great without the compromise, Sundays is a small indie nail brand founded by Amy Lin. 
In her personal experience, Amy believes that going to the salon is about more than just getting your nails done. It's a way to practice self-care. During a year like this, self-care has been especially important. With that in mind, she designed her studio to feel like home so that her clients could feel comfortable. In addition, they also have the option of listening to a guided meditation while getting their nails done!
Credit: @sundays_studio
Sundays is more than a nail brand. Amy values individuality, simplicity and wellness, which are things she aspires to practice each day herself. Sundays is a community built on a passion for wellness. Their non-toxic, vegan & cruelty-free formula has been perfected to deliver high-shine and long-lasting brilliant color without the compromise. 
About Sundays Nail Polish
10-Free
The brand prides itself in creating the best products for their clients. Their non-toxic nail polishes are formulated without ten potentially harmful chemicals: dibutyl phthalate, TPHP, toulene, xylene, ethyl tosylamide, camphor, formaldehyde, formaldehyde resin, parabens, and tert-butyl hydroperoxide.
Green Beauty
Sundays takes great care in formulating their products without ingredients that are derived from animal products. 
Cruelty-Free
Sundays is committed to not testing any of their polishes or polish ingredients on animals. 
Long-Lasting Colors
Not only are Sundays' nail polishes clean, they also last! Their professional-grade formula is specially developed for longevity so that you can look your best without the compromises. 
Color: No. 42
Intense Pigmentation
From soft nudes to bright pops of color, Sundays has continues to create shades that complement any skin tone, any outfit, and any mood.  
The Perfect Bottle
Created with you at home in mind, Sundays has worked hard to develop a comfy-grip bottle and lid so that you can apply your nail polish flawlessly, proving you don't have to be a professional to get the perfect manicure!
Color: No. 7
Timeless Color
Going against the grain of other nail polish brands, sundays is not about chasing the trends. Instead, they have created a limited number of polishes - all timeless colors that never go out of style. 
Colors: No. 25, No. 18 & No. 07
So, are you ready to treat yourself to the ultimate DIY, at-home manicure? Let us know which color you want to try in the comments below. As always, we'd love to see your photos. So don't forget to share them with us on Instagram and Facebook by tagging us @beyondpolish and use the hashtag #GoBeyondTheBottle.
Tags: Collections , sundays ,