Your Guide To Finding The Best Nail Shapes
0 comments
Posted on January 10 2023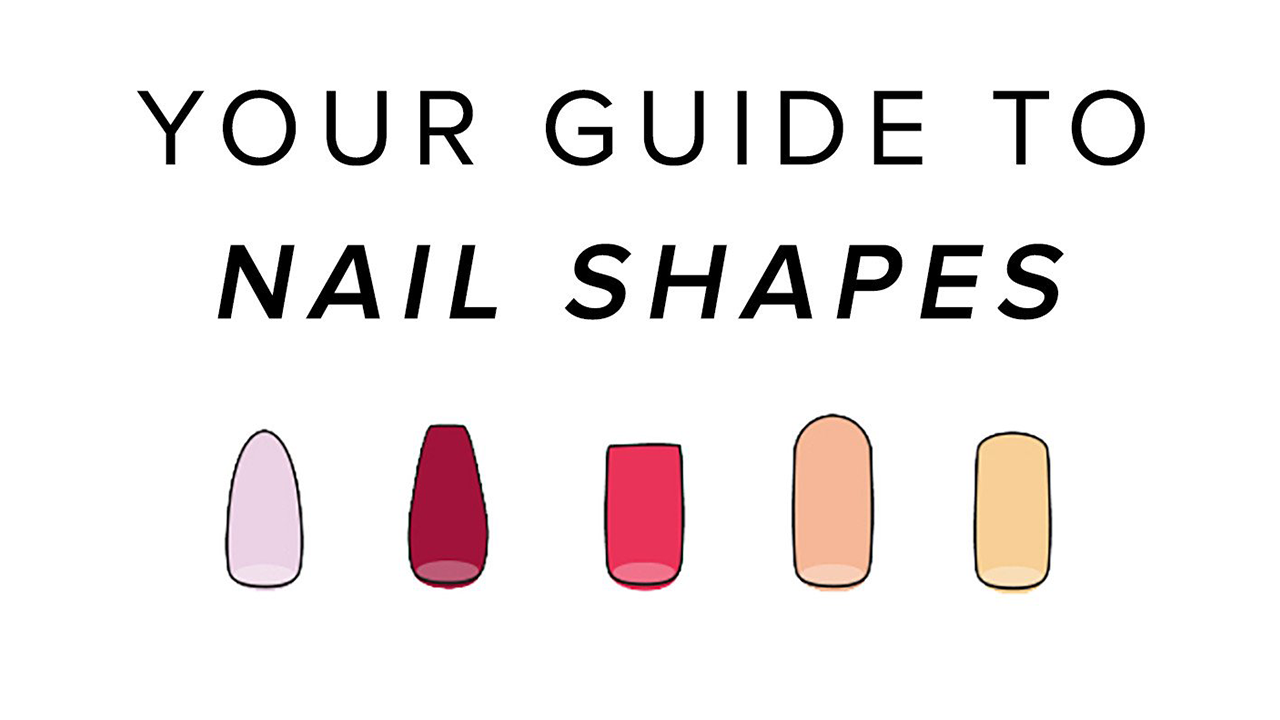 Figuring out your perfect nail shape should be easier than picking out nail polish colors. Whether you're going in for a fresh gel nail polish manicure, or touching up your nails at home, we picked the most popular nail shapes to help you find the nail shape you love.
This guide will help you figure out nail shape that will flatter your fingers and best reflect your style.
Show us which nail shape you picked! Tag us on Instagram @beyondpolish #GoBeyondTheBottle for a chance to be featured.

Round Nails
Round nails give a soft look and are easy to maintain. If you tend to have difficulty growing our your nails, this is the shape for you! To achieve this look, simply follow the curve of your cuticles. Then gently file your nails at the edges to create an arc. While any color suites this nail shape, light pinks and neutrals add to the "natural" aesthetic. It keeps the look simple and effortless.
Almond Nails
Almond shaped nails tend to be among the more popular of nail shapes. Almond nails are best for lengthening and slenderizing fingers. This shape is our favorite and "goto" when we visit the salon. We recommend an elegant pink or a chic multi-shade mani for this nail shape. 
Coffin Nails
You're a #ManiMonday diva and gravitate towards bold nail colors. Coffin shaped nails, also known as ballerina nails, are best for long, strong nails that can handle extreme shape, and narrow nail bends. If your nails are too short for this show-stopping shape, ask for a bold set of acrylics. We recommend bright or bold nail colors for this nail shape. 



Square Nails
This nail shape for both natural and acrylic nails. If you have long, narrow nail beds, this is the perfect style for you. It's arguably one of the easiest nail shapes to create too! For this nail shape, we recommend deep, bold colors. 
Oval Nails
You're the elegant type and see the value in wearing nude nail polish every now and then. Oval nail shapes are best for long nails, slimming short fingers and narrow nail beds. We recommend soft, nude nail colors, but feel free to add a touch of glitter for more of a statement.
Squoval
You're always in style and match your polish to whatever is trending this season. Squoval nails are best for everyone! This is the most universally flattering nail shape, perfect if you're into the flat edge or square nails and prefer softened corners. We recommend fun designs & shades, or a simple but beautiful dark tone. 
Stiletto Nails
You're a trendsetting risk-taker, not afraid to tap your pointed nails to get attention. Stiletto nails are best for long nails and elongating short fingers. This pointy nail shape is made for standing out! We recommend an edgy black or flashy glitters for this look.
Be sure to check out our entire collection of nail extensions below!
Tags: Beginner , Nail Trends , Perfect Mani , Pro Tips ,