Choose Your Wedding Nails with @anc.nails
2 comments
Posted on February 17 2019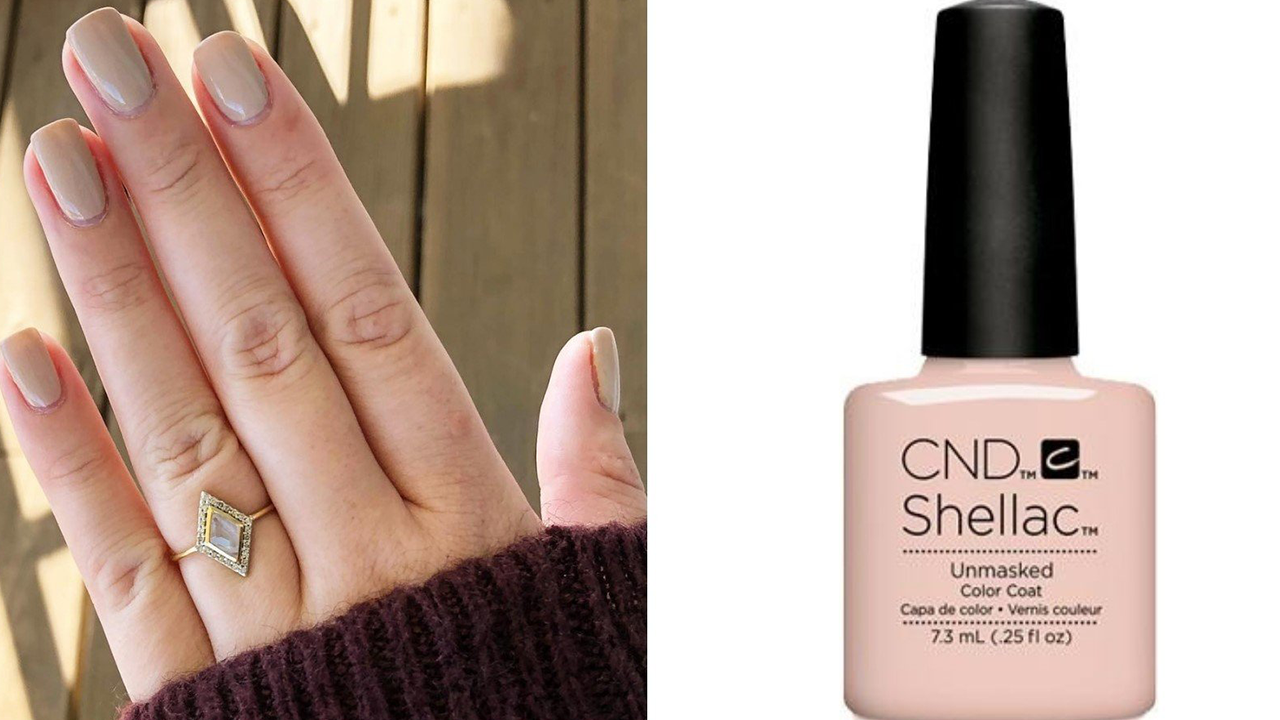 UPDATE: We love working with nail artists & enthusiasts alike. About a year ago, we met Alex (@anc.nails), who was recently engaged when this post was first published. She was still deciding what color she would go with for her big day (so many choices!) We're happy to announce that back in November, Alex got married! Alex, we are beyond excited (no pun intended) for you and this new chapter in your life. We're glad we got to be a part of your journey. Congratulations! Keep reading to find out what color Alex chose for her wedding.
Beyond Polish is very excited to feature one of our nail enthusiasts, Alex! She's recently engaged and here to give her insight on some of the best nail colors for engagements and weddings. We're excited to hear what she has to say, so we'll let her take it away from here!
Hey, everyone! I'm Alex from @anc.nails and I'm just a working momma who loves -- REALLY loves -- to paint her nails whenever she can! A few months ago my amazing guy (and super awesome father-of-my-child) PROPOSED!! He bent the knee... he put a ring on it... AND he made sure I had just given myself a fresh manicure. What a guy.
Luckily for me, Beyond Polish had just sent me the most perfect nude (CND Shellac Unmasked) and I just so happened to be wearing it that night. I was so glad to be wearing a polish that lasted for days and days while I was showing my ring off left and right.
I was so grateful when Beyond Polish reached out to me about sharing some of my thoughts when it comes to wedding manicures! Not only do I want to share my considerations for my own wedding day shade, but I want to share my recommendations for polishes that I've tried, love, and think would be perfect for anyone's wedding day.
Polishes I'm Considering
My first, immediate consideration was to go very traditional with a sheer, pale baby pink. My hands-down favorite sheer pink polish is Fairy Tailor from Essie. I'm not the kind of girl that typically loves pink polish, but this kind of shade is my jam. Its classic, chic, and super wearable. It'd be the perfect wedding day option to make me feel confident and elegant.
My second consideration is on the completely opposite end of the spectrum! I'm also considering a bolder, deep shade. While I haven't delved too deep into wedding planning, I do have a pretty detailed vision of what I want my wedding to look like. I envision of a lot of greenery, gold accents, and emerald tones! (Yes, twinkly lights and all)
Green is my favorite color, so naturally I'm considering one of my favorite green polishes – Essie Off Tropic. It's the perfect forest green shade that's not too dark, but not too bright and bold. It's a polish that I'm constantly getting compliments on, and I think I would LOVE wearing it on my wedding day. The contrast with a flowy white dress sounds dreamy!
Recommendations for a Traditional Manicure
Now that I've share my favs, I want to share my recommendation for other options! As I said above, a good sheer baby pink is always a classic. Some alternatives that I highly recommend are OPI Bubble Bath and Essie Ballet Slippers! I think that this kind of shade goes great with any skin tone and any wedding theme. You really can't go wrong with a simple, low-maintenance shade— you'll most likely have plenty of other things to worry about on your big day!
Following the pale pink theme, if you want something more opaque and creamy, Essie Matter of Friction.
If you'd like to go the traditional route, but pink shades aren't your style, a good, opaque nude is a perfect option option! Regardless of your skin tone, there are a TON of nude polishes on the market.  I personally love the Wild Nudes collection from Essie, which provides a lovely range of nude shades. One of my favorites from the collection is Truth or Bare, which is a light chocolate-y brown shade. Orly Country Club Khaki or Essie Topless and Barefoot are two other great nude shades!
Recommendations for a More Glam Manicure
If you're looking for a more glam mani, the first thing I think of is GLITTER! Essie Beyond Cozy is a really fine gold glitter that can be opaque in just two coats. I think this would be the perfect wedding shade for someone who wants a little extra glam! Some other fun glam options that I have in mind are a beautiful metallic rose gold called Penny Talk from Essie or a deep oxblood red called Vixen from Orly!
Recommendations for a Fun Twist
When I think of a fun, unique wedding day manicure, I think of bold, pops of color! I think this would be the perfect opportunity to make a statement. It's your day, and it's your mani – so why not do something unexpected?! If you're going this route, you have so many options. You can match your wedding color scheme, or just pick a random, fun bold shade that you love!  
I love the idea of bright poppy red shades like OPI A Red-vival City. Other fun options that I love are a pop of teal like Essie On Your Mistletoes and deep purple shades like CND Rock Royalty.
Whatever you decide to go for, choose something that makes you feel special, beautiful, and comfortable!
If you made it this far, thank you so much for reading! I hope my recommendations gave you some great options and I hope you find the perfect mani shade for your wedding day <3
What Alex Chose For Her Wedding
At the end of the day, Alex went with a classic neutral nail color for her wedding. She chose Essie Gel Ballet Slippers. Alex, you picked a great color and we are so excited for you! 
Browse more wedding nail colors for more ideas & inspiration! What's your ideal wedding nail color? Let us know in the comments!
Tags: CND , Essie , Influencers , OPI , ORLY ,