CND Shade Sense Spring 2022
0 comments
Posted on March 19 2023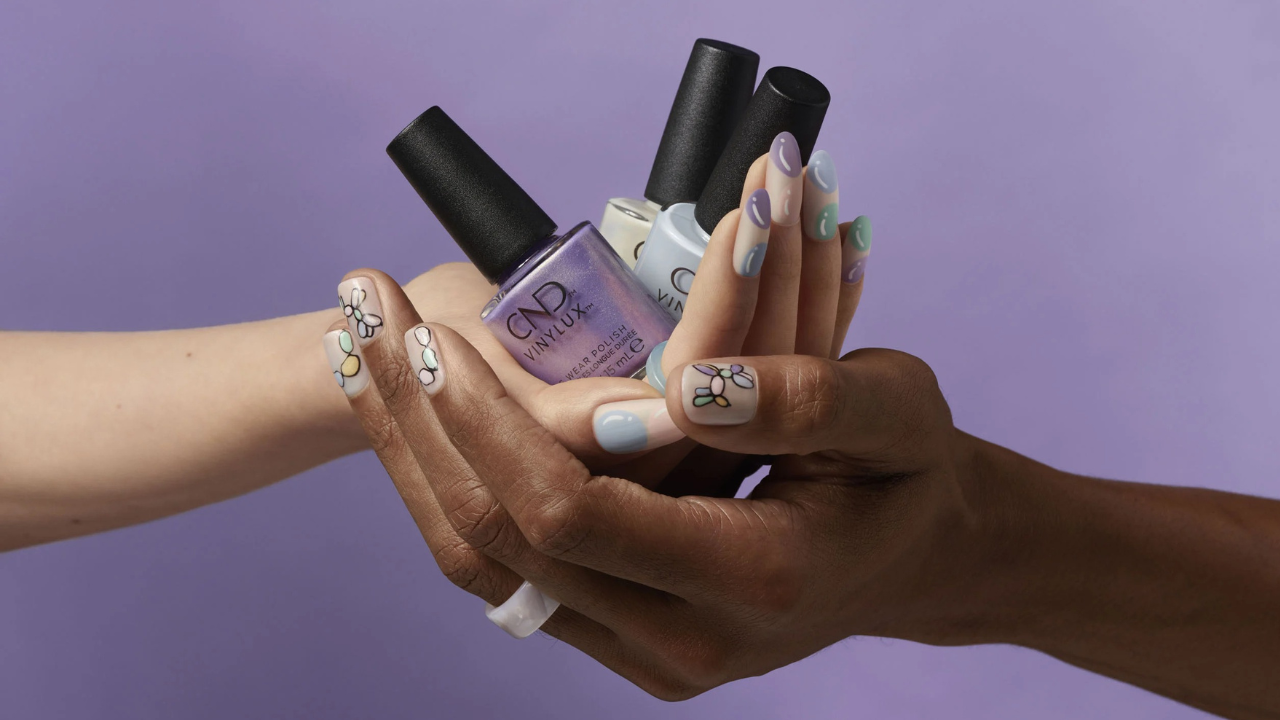 Discover moments of peacefulness and optimism with CND's new spring 2023 Shade Sense Collection. It includes six gorgeous pearlescent pastels perfect for any spring look. Ranging from a muted lavender to a shimmery citrine, these are the colors stylists and designers are predicting we will see a lot of this season. This palette makes the perfect transition from winter to spring and each shade has a luxurious finish that will leave your nails glowing. These colors are available in both Shellac & Vinylux. Now let's take a closer look at the collection!
CND Shade Sense Spring 2023:
This lavender shade will be the best choice for the transition from winter to spring because it's neither too light nor too dark. Its matte finish makes this polish on trend for the season. 
This light green shade with a cream finish will give excellent coverage. Simple, yet pretty, it goes well with black, white, or blue outfits and appropriate for all spring occasions. Not to mention, it's the perfect shade of green for St. Patrick's Day. In addition, pair this lovely shade with white-line nail art designs to give your nails a fresh & trendy look.
The gemstone citrine served as the inspiration for this gorgeous color, which mixes golden and yellow tones. It's one of the boldest and most recognizable shades. Moreover, it can go well with darker tones, beige, slate grey, chocolate brown, deep olive green or black. Apply green or black rhinestones for an even more impressive and unique touch.
Inspired by the opal gemstone, this is the perfect spring neutral if you prefer to keep a simpler look. This shade creates a gorgeous pearlescent illusion when reflecting light. In addition, to make this color stand out, pair it with a bold tone like black, red, brown, or lavender. 
This transluscent pink color has a soft luster that will add a feminine touch to your nails. This color looks great on all nail shapes and sizes. It will pair well with any spring occasion this season and it's another great option for a simpler, more low maintenance manicure.
This pale blue also makes a great transitional color from winter to spring. Reflect your lively mood with this gorgeous shade. Ideally, this color pairs well with orange, green, yellow and purple hues. Match it with white nail art designs such as lines, stars, or waves for a more distinctive and trend.
Which color(s) are you looking forward to the most? As always, we'd love to see your manicures. Share your photos with us on Instagram and Facebook by tagging us @beyondpolish and use the hashtag #PolishWithBeyond. You might get featured. 
Want early access to upcoming collections and exclusive discounts? Download our mobile app! Enjoy an easy & seamless shopping experience right from the palm of your hand. Join our text club to stay up to date on the latest news from us! You'll be the first to know about any upcoming sales or promotions. Want to become a VIP member? Join our FREE Rewards Program and start earning points for your purchases! Points may be redeemed for special discounts or free products! Like shopping with us? Tell your friends! We'll give them $10 off their first purchase and give YOU $10 for every successful referral. Shopping has never been easier thanks to Afterpay! Shop now and pay for your order in 4 easy, interest-free installments. The best part is that there are no additional delays in getting your order. 
Tags: CND , CND Collections , CND Spring , Collections ,