CND Wild Romantics Fall 2021
0 comments
Posted on August 10 2021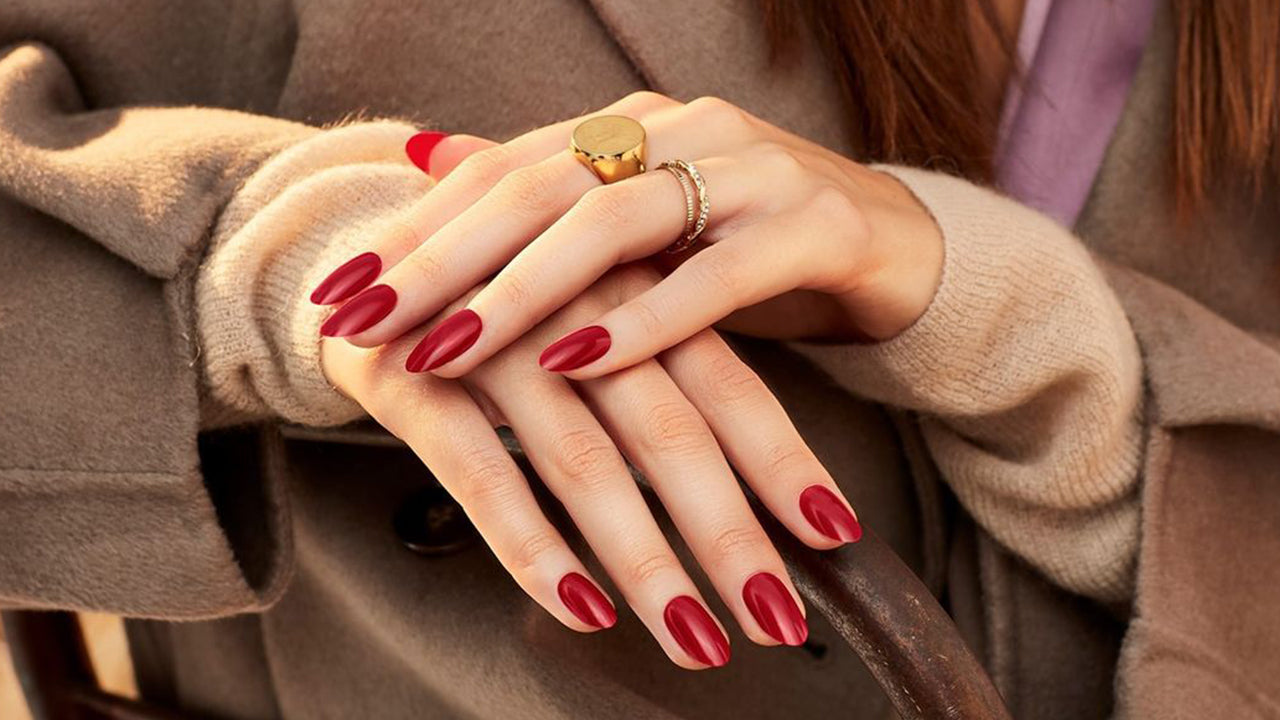 In a world full of uncertainty, we crave emotional connections as a means of comfort. Now, more than ever, we're experiencing a greater sense of community. This mindset has brought forth a newfound appreciation for quality over quantity. That's why CND created a new fall palette of shades that signal a collective uplifting and a warm embrace. The CND Wild Romantics Collection includes six limited edition colors that feel organic and signal a hopeful optimism. These warm, earthy tones are simple, yet beautiful and made to complete any look this fall. This is a collection of love, nature and imagination. Available in CND Shellac gel polish & CND Vinylux nail lacquer. Let's take a closer look at the collection.
CND Fall 2021 Wild Romantics Collection:
Books & Beaujolais
(a rustic adobe red)
Wrapped in Linen
(a warm nude)
Soft Flame
(a muted red)
Wooded Bliss
(a mauve with hints of brown)
Candlelight
(a dark yellow with orange undertones)
Verbena Velvet
(a dark plum purple)
In need of some nail art inspo? Don't worry, we've got you covered! Check out some of these DIY designs inspired by the collection.
Nail art by @eleanor_atnl



Nail art by @liliyalehetacnd



Nail art by @inaherzberg_beautybyi_



Nail art by @inaherzberg_beautybyi_



Sometimes it's about appreciating the simple things in life, and with so much change happening this past year, it's important to find beauty and calmness in nature. This collection of earthy tones work well on their own or in combination with each other. We'd love to see your #nailfies, so don't forget to share your photos with us on Instagram and Facebook by tagging us @beyondpolish and use the hashtag #GoBeyondTheBottle. 
Want early access to upcoming collections and exclusive discounts? Download our mobile app! Enjoy an easy and seamless shopping experience right from the palm of your hand. Join our text club to receive the latest news from us! You'll be the first to know about upcoming sales and promotions. Want to become a VIP member? Join our FREE Rewards Program and start earning points for your purchases. Points may be redeemed for free products and exclusive discounts. Like shopping with us? Tell your friends! We'll give them $10 off their first purchase and we'll give YOU $10 for every successful referral. Shopping has never been easier thanks to Afterpay! Pay for your order in 4 easy, interest-free installments. 
Tags: CND , CND Collections , CND Fall , Collections ,