Introducing Deco Miami Nail Art Stickers
0 comments
Posted on May 10 2022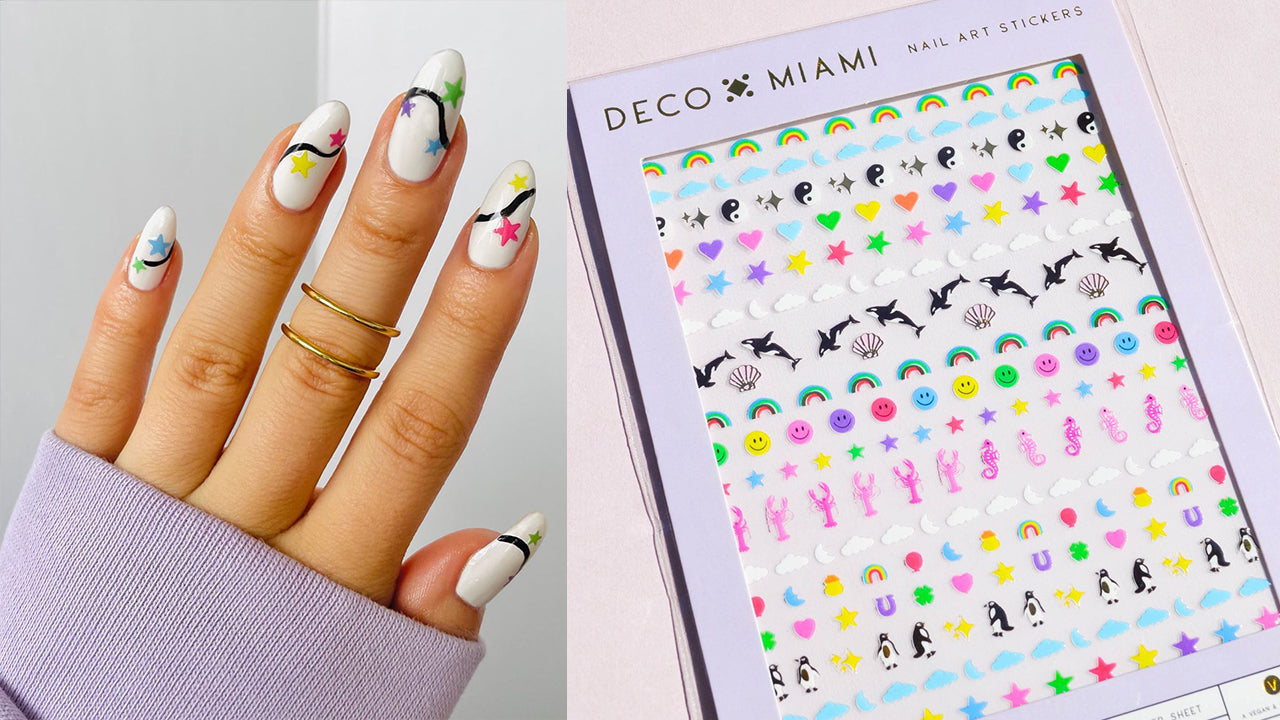 Ready to elevate your manicure? Beyond Polish welcomes Deco Miami Nail Art Stickers! Create your own unique look with a variety of cute shapes and designs. Let's learn a little more about the brand. 
Founded by Jules Dahbura, Deco Miami got its start from...you guessed it, a passion for nail art and wanting to explore that creativity. Jules has never been a makeup person, but has always loved wearing nail polish. After graduating college, she found herself trying to figure out what she wanted to do with her life and had always shown an interest in entrepreneurship. So, she decided to go for it. 
She began by spending most of her free time wandering the makeup aisles and would look for people wearing nail polish. She would ask them about nail polish and any pain points. Today, Deco Miami is Jules' "baby". She has designed every creative aspect of the brand, from the box designs, to the sketches, to the product names... Her motivation for starting the business? She wanted to create a beauty line for 20-somethings that was run by a 20-something. 
In 2018, she started working on nail stickers, thinking they would be a fun accessory to offer to customers. At first, they weren't as successful as she had initially hoped. However, as she continued to design these stickers, she realized that she had something special...the reason she wanted to start it all in the first place. 
Nail art doesn't have to be difficult, nor do you have to be a professional to rock a trendy manicure. Nail stickers are a cute way to dress your mani while creating your unique look. Now, let's take a closer look at some of the stickers!

Dress your mani with this retro-themed nail sticker set that includes peace signs, butterflies, rainbows and smiley faces.
 

Accessorize your mani with this dreamy set that includes stars, clouds, stars and eyes. The bright greens, purples & pinks will definitely add a pop of color, perfect for spring and summer.

This set is an updated version of a previous set. It includes cute flowers, ribbons, strawberries, stars and other cute shapes. 

This adorable set is vibrant and colorful and will definitely add brightness to your summer mani. It also includes shapes that appear to be inspired by the Lucky Charms cereal we grew up with. 
Which sticker set do you like the most? Let us know in the comments below! As always, if you try and of them out, be sure to share your photos with us on Instagram and Facebook by tagging us @beyondpolish and use the hashtag #PolishWithBeyond. You might get featured! 



Want early access to upcoming collections and exclusive discounts? Download our mobile app! Enjoy an easy & seamless shopping experience right from the palm of your hand. Join our text club to stay up to date on the latest news from us! You'll be the first to know about any upcoming sales or promotions. Want to become a VIP member? Join our FREE Rewards Program and start earning points for your purchases! Points may be redeemed for special discounts or free products! Like shopping with us? Tell your friends! We'll give them $10 off their first purchase and give YOU $10 for every successful referral. Shopping has never been easier thanks to Afterpay! Shop now and pay for your order in 4 easy, interest-free installments. The best part is that there are no additional delays in getting your order.
Tags: Collections , Deco Miami ,