French Tips With a Twist
32 comments
Posted on August 23 2020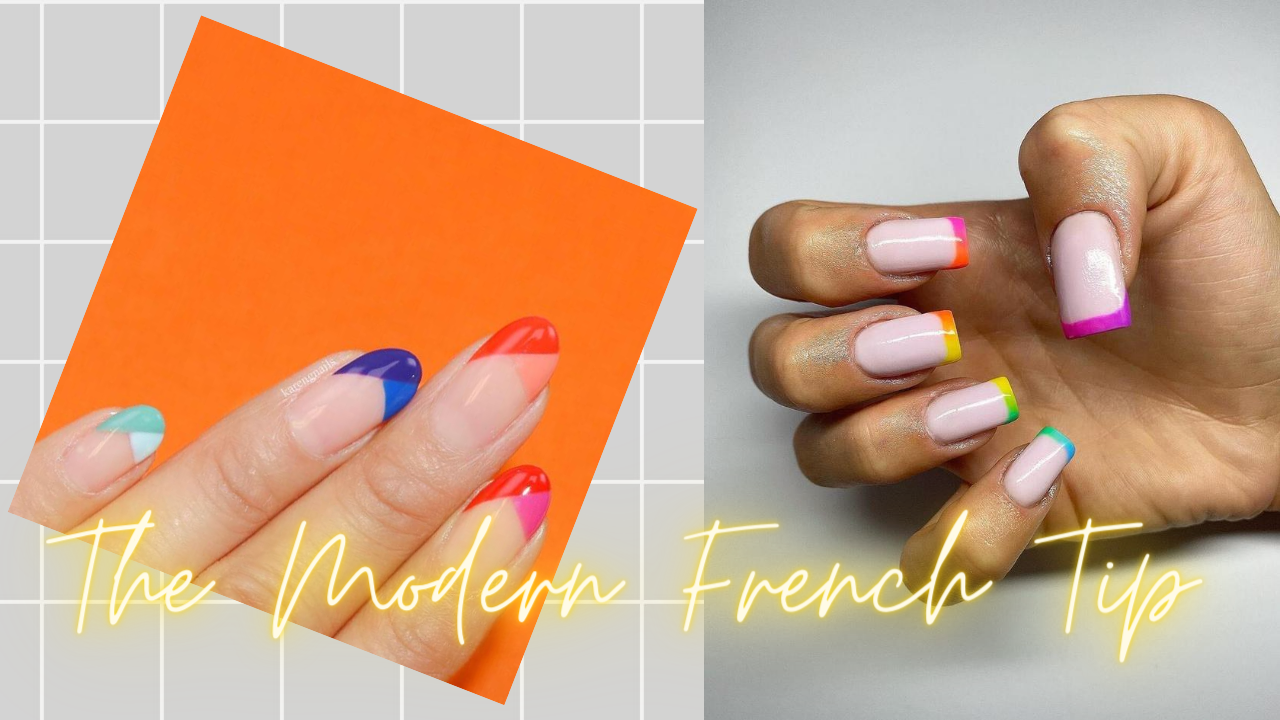 We all know what a classic french tip looks like. Well, it is 2020 and it is time to change from the classic french tip manicure style to a modern french manicure. Just when you think your outfit is just a bit plain, your nails can play a big part in fashion. You can dress it up or even keep it simple just like your outfits. All the nail designs can be used with any lacquers or gel nail polish. The design can also be used with any base or top coat. It is great during any time of the year and perfect for any special occasion. Creating art on your nails should be fun. Let's switch it up and show you my favorite ways to wear french manicures. From glitter tips to bright neon french manicures, here's a list of picks for the new way to wear colored french tip nails.
1. Color Blocking
There may be a few who likes to only own black clothing pieces so color blocking on your nails can help your whole look tie together. Color blocking for clothing pieces are use to accentuate body shapes well color blocking on nails can help with the shape and length of your nails.
2. Rainbow
3. Solid Colors
If color blocking or rainbow isn't your style then solids at the tips is the way to go. It may sound pretty basic but you can use matte, pearl, metallic, or glitter to spice up the look or even keep it simple of your choice. It is always a great choice when you are stuck on choosing between which french tip look you are going for. 
4. Wave/Curved designs
If you want to keep your outfit away from the attention then the wave or curve look will be perfect. It is a different style because does not have to be too symmetrical. It brings out the creativity in your art designs.  
Which one is your favorite ? If you tried any of these design let us know which one and share them with us on Instagram using the hashtag #GoBeyondTheBottle
Tags: DIY , Nail Art , Nail Trends ,