The Nail Colors You'll See Everywhere In Fall 2019
0 comments
Posted on September 25 2019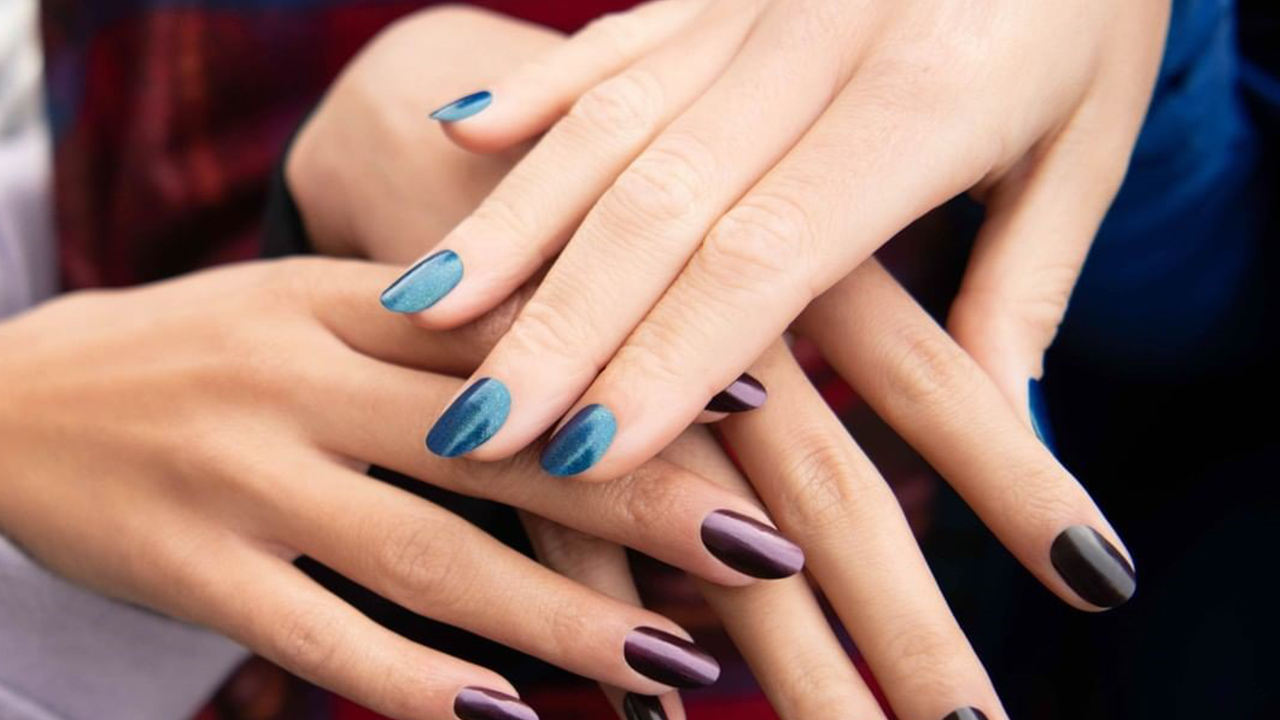 It's officially fall, and a new season means new nail colors. Whether you're bold and vibrant, or prefer to stay neutral, there's no doubt you will find a color that suits your look. In case you missed it, we recently launched our Fall 2019 Lookbook, Rhythm Harvest, where we explore strikingly different colors for the season ahead. For fall, it's all about feeling a sense of liberation and having the freedom to express yourself.
Green
Take Essie's Sweater Weather (which sold out almost immediately when we launched it on our site) or CND's "Cap & Gown" from the Treasured Moments collection. Olive green is expected to be the top fall nail color this year, which explains why they're quickly selling out! Green may not be at the top of your list of colors, but it's definitely worth a try.
Pink
From a muted fuchsia to a dusty rose, pink is the perfect go-to color if you're looking for something less obvious and low maintenance. We love the shade "Ethereal Plane" from ORLY's Dreamscape collection. A touch of iridescence gives this shade the perfect finish. DJ is wearing DND DC #022 Magenta Rose. It's strikingly bold, yet still works as the perfect transitional color from summer to fall.
Blue
Nothing says fall like a moody blue. Our picks for the season? If you want a more saturated, rich hue, try CND Vinylux Blue Moon from the Wild Earth collection. If you're looking for something a little more muted, Essie Bobbing For Baubles is the color for you. 
Greys
Grey is the new neutral this fall. It's the perfect finish to any outfit this season and definitely a go-to color for those that want something a little more low maintenance. Our favorites are "Edinburgh-er & Tatties" from the OPI Scotland collection and "Easily Suede" from the Essie Country Retreat Collection. Christina is wearing Essie Serene Slate from the Serene Slate collection.
Metallic
A little glitter never hurt. Metallic shades are definitely in this season. One of the most popular metallics this season is a burnt orange or bronze. Rust Worthy (from Essie's Country Retreat collection) became an instant fan favorite, and also sold out instantly. This rustic hue is reminiscent of autumn leaves and will give you all the sweater weather feels this fall. We're also loving some holographic shimmer. Kristina is wearing Essie Semi-Precious Tones from the new Trilogy Collection.
View our Fall 2019 Lookbook video here:
What are your favorite fall nail colors? Share them with us!
Tags: CND , Collections , DND , Essie , Nail Trends , OPI ,