Essie Let It Bow Nail Art with @gopolished
0 comments
Posted on December 17 2019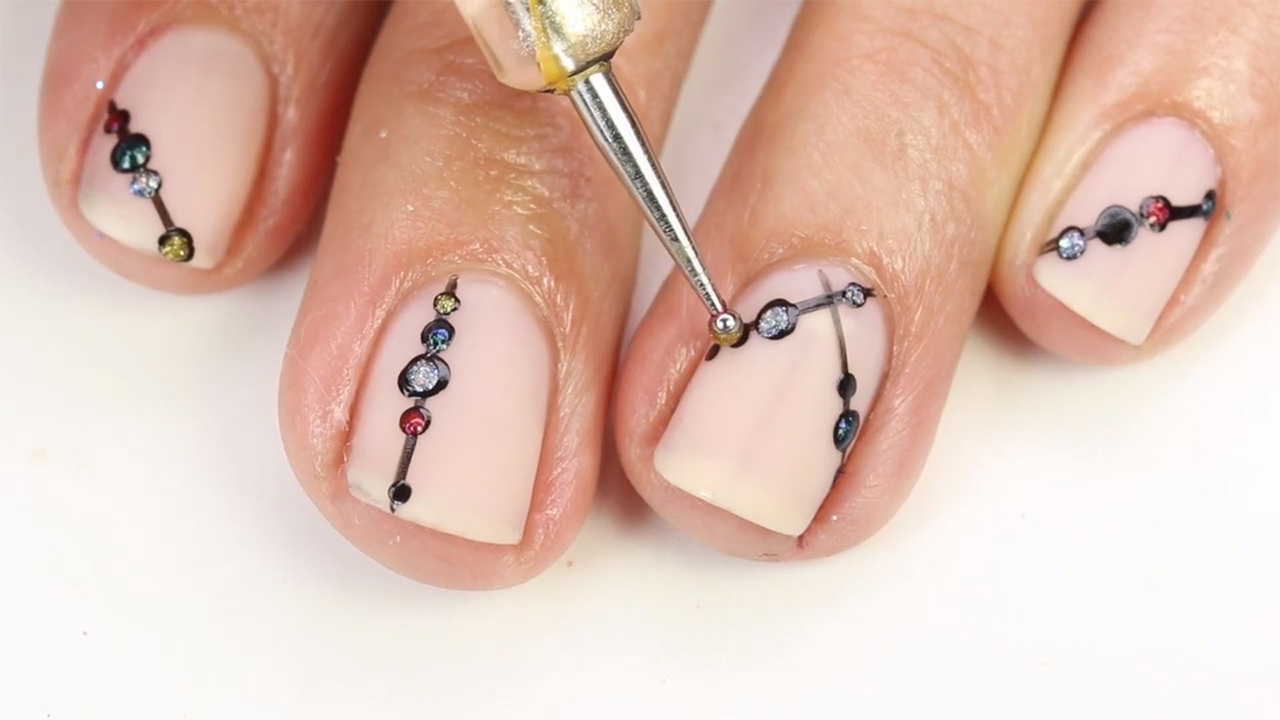 We've teamed up with Laurie (aka @gopolished) once again to bring you some exciting and festive holiday nail art using the Essie Let It Bow Collection! Essie's holiday 2019 collection includes six limited edition shades (also available in Essie Gel) in classic holiday colors and a touch of sparkle. Watch Laurie create the perfect holiday nail art using this collection!
 "Deck The Halls" Nail Art Tutorial
With @gopolished
What You'll Need:
Essie "Knotty or Nice"
A nude nail polish color (for the base) of your choice
A black or dark nail polish color of your choice
Detail brush
Dotting Tool
Steps:
1) Start by applying a nude nail color of your choice and top it off with a matte top coat. Allow to dry completely.
2) Using a fine detail brush, apply the black nail polish in diagonal lines across each nail, going in different directions. 
3) Using a dotting tool, apply the black polish in tiny dots randomly along the lines. Allow to dry completely. (TIP: Having various sized dots makes a huge difference in the final look.)
4) Using the dotting tool again, use the colors from the Essie Let It Bow Collection and place the dots on top of the black ones. 
If you recreate this look, share your photos with us @beyondpolish! A huge thanks to Laurie for creating this cute and festive holiday nail design. Be sure to check out more of her work on Instagram & YouTube @gopolished.
The Essie Let It Bow Collection is available now!
Tags: Collections , Essie , Influencers , Nail Art , Nail Lacquer ,