IBD New Neutrals: Create An Elevated Minimalistic Look
0 comments
Posted on June 14 2021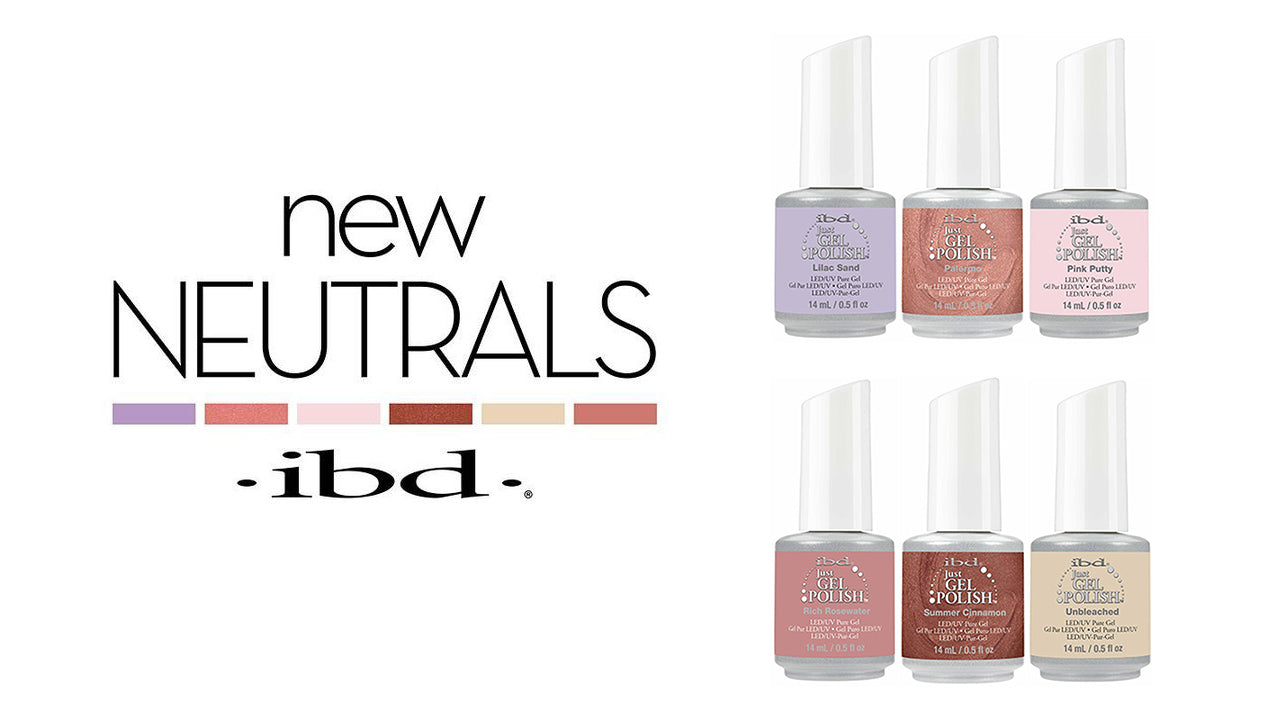 Inspired by the washed, unbleached effects of sustainable natural fabrics, the IBD New Neutrals collection includes 6 "new" neutrals that pair with anything and everything. Unexpected colors like lilac and rose tones are the new generation of neutrals. They're not too bright and not too muted, offering the perfect touch of color for a subtle, minimalistic look. Choose from a range of shades that work well with any skin tone, every outfit, every day.
IBD New Neutrals:
Unbleached

This color can be described as a beige sheer creme inspired by the look of unbleached natural fabrics.
This color can be described as a glowing bronze metallic shimmer. It has the the right amount of shine to spice things up.
Palermo

This color can be described as a soft metallic shimmer with a peachy pink bloom, perfect for keeping a barely-there look with a touch of shine.
This color can be described as a dusty rose mauve creme with a subtle shimmer. The brown undertones make it an ideal shade for all skin tones.
This color can be described as a pastel pink creme. The grey undertones help create a sophisticated statement.
This color can be described as a dusty pastel lavender creme. The sandy undertones adds a touch of personality while remaining neutral.
So if you're feeling like changing up your nude manicure, this is the perfect collection to test the waters. We're starting to see people move away from traditional nude nail colors and explore these "new neutrals". Which color are you most excited for? Let us know in the comments below! As always, if you try out the collection for yourself, be sure to share your photos with us on social by tagging us @beyondpolish and use the hashtag #PolishWithBeyond. 
Want exclusive access to upcoming collections and exclusive discounts? Download our mobile app! Enjoy an easy & seamless shopping experience right from the palm of your hand. Join our text club to receive the latest news from us. Be the first to know about upcoming promotions and more! Want to become a VIP? Join our FREE Rewards Program and start earning points for your purchases. Do your friends love nail polish? Refer them to us! We'll give them $5 off their first purchase of $35+ and give you $5 for every successful referral! Shopping has never been easier thanks to Afterpay! Pay for your order in 4 easy, interest-free installments. The best part? You get your order right away.
Tags: Collections , IBD Beauty ,