Summer's Hottest Neon Colors & Nail Art
2 comments
Posted on May 13 2021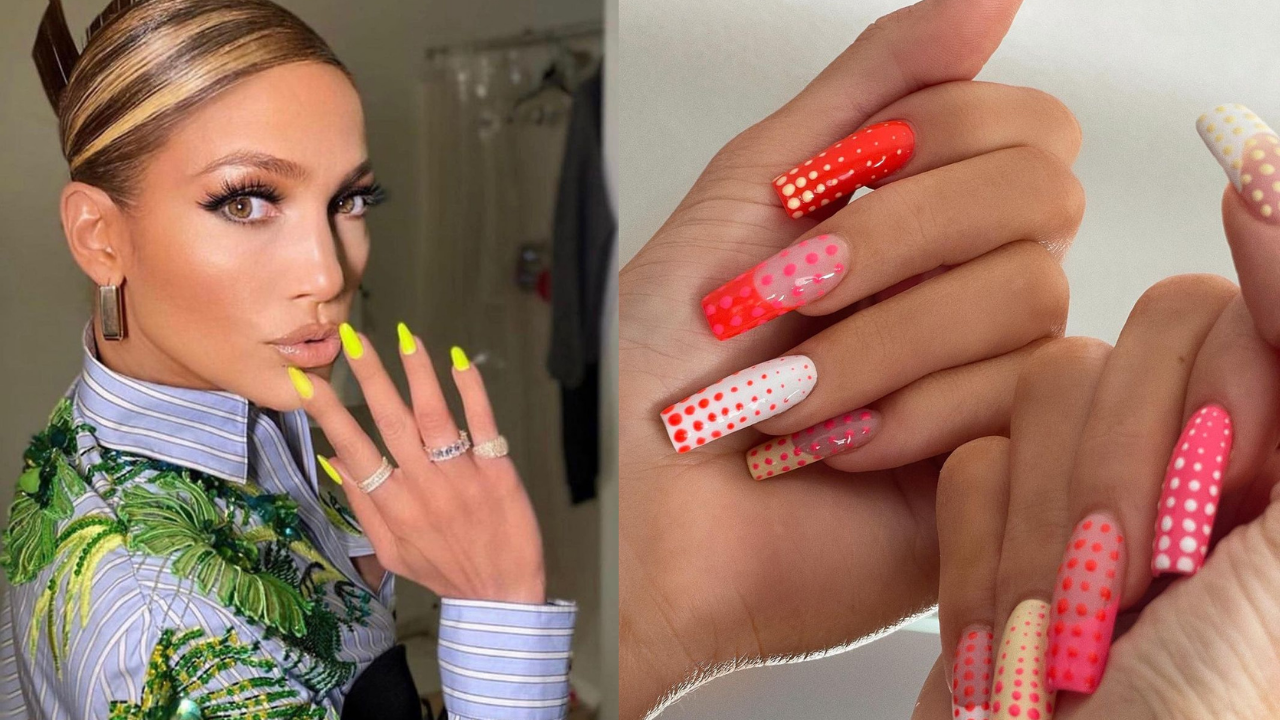 Hi Bestie!
Ready to go bold this summer? From Kylie Jenner to even Jennifer Lopez, they are hopping on to the neon nail trend.  If you are not sure where to start on the neon colors, we have a new curated collection for you! A good neon nail color is always a good summer staple. And if you haven't tried bold nail colors, now's your chance! Shop our curated Summer Neon Collection below!
Summer is a great time to venture off to the bold colors you have been eyeing on but never reach for! Neon opens up to a whole new world of nail color and even nail art. Let's take a look at some of our BP family who gets creative with their mani whether it is from just solid colors to even nail art.
Daisy and Stacie @manicuredmoms
Rocking Sh00k from Essie Expressie. This is the perfect yellow to start your neon nail journey. It is more on the settled yellow side rather than bright neon that you will typically see. 
Brandi @bivwithliv
We want your nails to be as bright as the Summer days that you are going to have like Brandi @livwithbiv. She is rocking Oakley from the  Zoya Easy Neon collection. The neon orange looks amazing on her! 
If neon orange is not your color then check out the other colors from our curated Summer Neon Collection. We are sure you will find the right neon color for you.
Deepka @naileditsbydeepka
How can you pass up Woke Up This Way by Morgan Taylor! This fuchsia neon pink is a great statement color that you can rock for the Summer. You might think it is too bright for you but bright colors can uplift your mood. Since places are starting to open back up again, this is a great time to show off your mani!
Summer Nail Art
Ready to get creative with some nail art? This Summer especially is a great time to get creative because we are returning to normalcy. Shopping malls and restaurants are opening back up! Let's take a look at some nail art from the BP family!

Pizza by Rachel @essieyall
We are a big foodie here at Beyond Polish. When we saw the pizza nail art on Rachel's (@essieyall) mani, we freaked! Food nail art is the way to our heart.
Neon Tips by Sara @_nailzbysara
Maybe you want to try neon, but don't want an extremely bright mani. Neon tips are a great way to keep your mani subtle with a little pop of color. This is great for anyone who is not ready to commit the whole neon trend yet. 
Tie Dye by Vicky @paintedbyvicky
Let's give your mani a little character with some tie-dye with a curve! You can rock this design on both gel extensions or your natural nails. If neon tips and solid colors married each other then you would form a curved tie-dye nail. This is a simple design that anyone can do! This is a great level-up of the neon tips.
Are you ready to try out neon colors? Let us know what color you are planning to pick up in the comments below. Shop our curated Summer Neon Collection here. 
Beyond Polish Perks!
Want to see what is our latest collection? We recently launched new summer collections from CND, Essie, Gelish, Zoya & more! Check out our new arrivals below!
Since you already love shopping with us, don't forget to sign up for our FREE reward program. Create an account for free and start earning points for your purchases! Points may be redeemed on exclusive discounts and free products!
Do you have a friend that loves nail polish as much as we do? Refer them, and you BOTH get rewarded! Learn more about our Refer-A-Friend program below! 
Get early access to upcoming collections and exclusive discounts when you download and shop through our mobile app. We currently have a free shipping promo for our app users! Whether you are shopping with us online or on the app, your experience is always important. Download now and don't miss out.
Shopping just got better. With Afterpay, you can shop now and pay later! That's right! Pay for your order in 4, easy, interest-free installments (and you get your items right away!) Want to learn more?
Tags: Nail Trends