2022 Allure Best In Nails Award Winners
0 comments
Posted on September 16 2022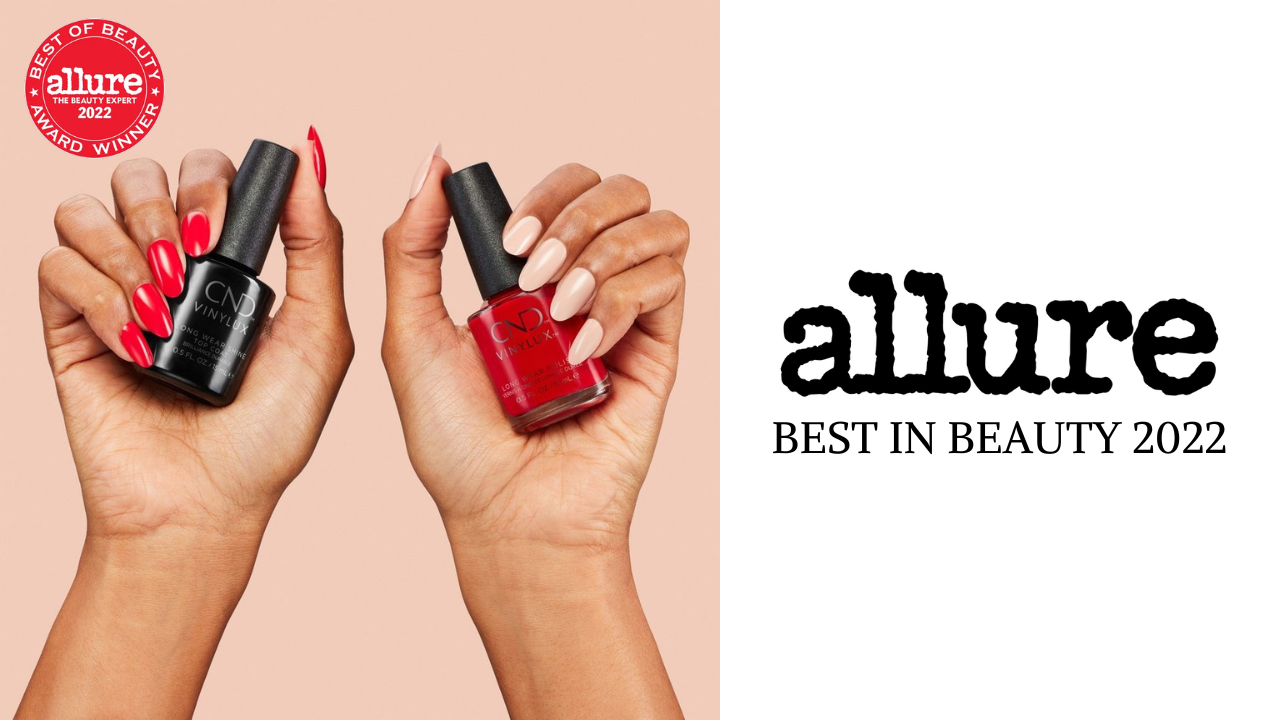 Every year, Allure's editors select their favorite products and brands as part of their Best in Beauty Awards.They recently announced their 2022 winners and we're thrilled to announce that some of your faves made the cut! Continue reading to find out who won. Visit Allure to see the complete list of beauty award winners.
Allure Best in Nails 2022 Award Winners:
Best Longwear: Olive & June
Best Nail Strengthener: Sally Hansen Repair + Rescue Super Strength Defense
Best Top Coat (Matte): UN/DN LAQR Nothing (Matte)rs Top Coat
Best Cuticle Oil: Tenoverten The Rose Oil
Best Nail Polish Remover: Sundays Soy Polish Remover
Best Press-On Nails: KISS
Best Press-On Nails: Static
Best Press-On Nails: Olive & June The Press On System
Best Press-On Nails: ManiMe The Swoop Mani
If you haven't tried Essie Expressie, now might be the time! Allure's reason for why it won? "We don't think twice about running our fingers through our hair after applying Essie Expressie. So, long story short, it dries fast....like really fast.


JINsoon offers a wide range of gorgeous nail colors, but it's the fun toppers that made this brand an instant winner. Allure says, "JINsoon does fun toppers (like confetti-esque Dotty) just as well as classic shades (like fire engine red Vanity)."
OPI Infinite Shine is a 3-step system to long-lasting nail polish color. With their ProStay Technology, this polish remains vibrant for up to 11 days. Allure says, "Nothing beats the gloss of OPI Infinite Shine. Its high-shine finish doesn't dull over time."
CND Vinylux's Weekly Long Wear Top Coat is infused with Keratin, Jojoba Oil and Vitamin E to lock in color while keeping your nails feeling healthy. 
Be sure to check out more of our bestsellers in the collection below! What are your favorite go-to nail colors + brands? Let us know in the comments below!
As always, we'd love to see your photos. Share your #nailfies with us on Facebook and Instagram by tagging us @beyondpolish and use the hashtag #PolishWithBeyond. 
Want early access to upcoming collections and exclusive discounts? Download our mobile app! Enjoy an easy & seamless shopping experience right from the palm of your hand. Join our text club to stay up to date on the latest news from us! You'll be the first to know about any upcoming sales or promotions. Want to become a VIP member? Join our FREE Rewards Program and start earning points for your purchases! Points may be redeemed for special discounts or free products! Like shopping with us? Tell your friends! We'll give them $10 off their first purchase and give YOU $10 for every successful referral. Shopping has never been easier thanks to Afterpay! Shop now and pay for your order in 4 easy, interest-free installments. The best part is that there are no additional delays in getting your order. 
Tags: Beauty