Behind The Scenes with @karanailedit
0 comments
Posted on March 23 2019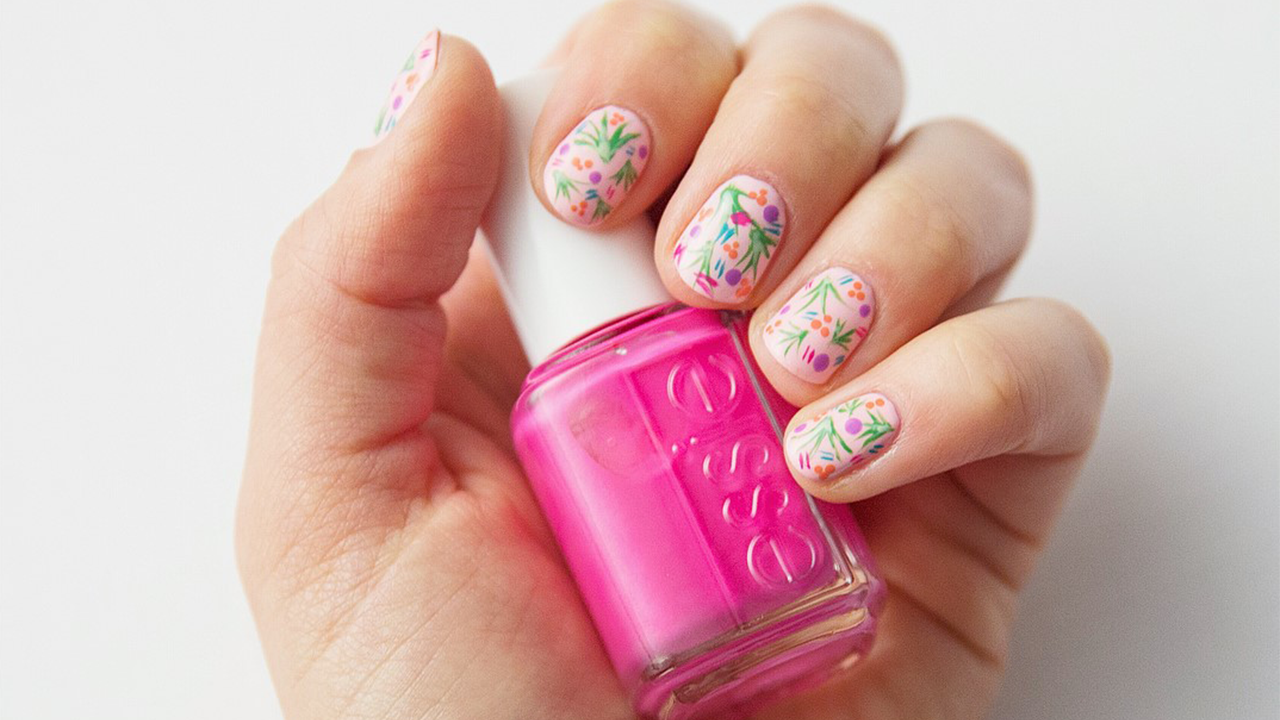 From the time she was in middle school, Kara has loved painting nails. She started with learning how to paint flowers. Her friends loved her work and would hire her to do their nails for prom! Since then, she's practiced and improved her techniques and skills to master some of the most intricate and detailed nail art designs. She was even invited to compete in the 2nd Annual Essie Nail Art Awards! Not to mention, her Instagram (@karanailedit) is totally on point, filled with bright pastel colors and adorable designs. Meet Kara Crevier.
Where did your interest in nail art start?
I always loved painting nails since I was young! When I was in middle school, I learned how to paint flowers on my nails, and I ended up doing my friends' nails all the time. They'd hire me to do them for prom!
What are your favorite types of nail art designs? Do you have a favorite design that you've done?
Flowers are probably my all-time favorite - there are so many varieties and types to try out painting. And they usually always look pretty! I think my all-time favorite nail look was a rainbow French manicure I did last year. The colors looked amazing together and everyone seemed to like it!
What inspires your work?
I love abstract prints right now for inspiration - I can't get enough of those little black dots! I'm inspired by so many things - prints on Pinterest, designs on home decor items, clothing! I really love artists that make beautiful art with gel polish too (because I mostly use regular polish) such as @nailthoughts, @nailditbyalyssa and @thenailartbabe.
What's been one of your most memorable experiences?
The best nail experience ever was traveling to NYC for Essie's nail art competition! We filmed a tutorial and interview with a crew and I learned so much about how to film tutorials. I also met @hallebnails and @tinybrushes and we are still best nail friends to this day!
What are your favorite colors to work with? What are your favorite nail brands?
I love a good nude color as a base for nail art. My favorite is Ghost Edit by Smith & Cult - it's such a pretty peachy nude that's slightly opaque. It's so hard to pick a favorite polish brand! I've been loving Veque recently - the brush and unique colors are amazing. And I love Essie & China Glaze for their huge range of colors for art!
What advice would you give to aspiring nail artists?
Practice and adjust! I am completely self-taught and I've learned everything by trying everything that interests me, learning from other artists, and taking what I've learned to tweak my skills and improve!
Give your nails a spring mani makeover with one of Kara's floral nail art designs!
Spring Floral Nail Art Tutorial With Kara 
Tags: Essie , Influencers , Nail Art ,