Best Fall Mani & Pedi Color Combos
5 comments
Posted on October 03 2020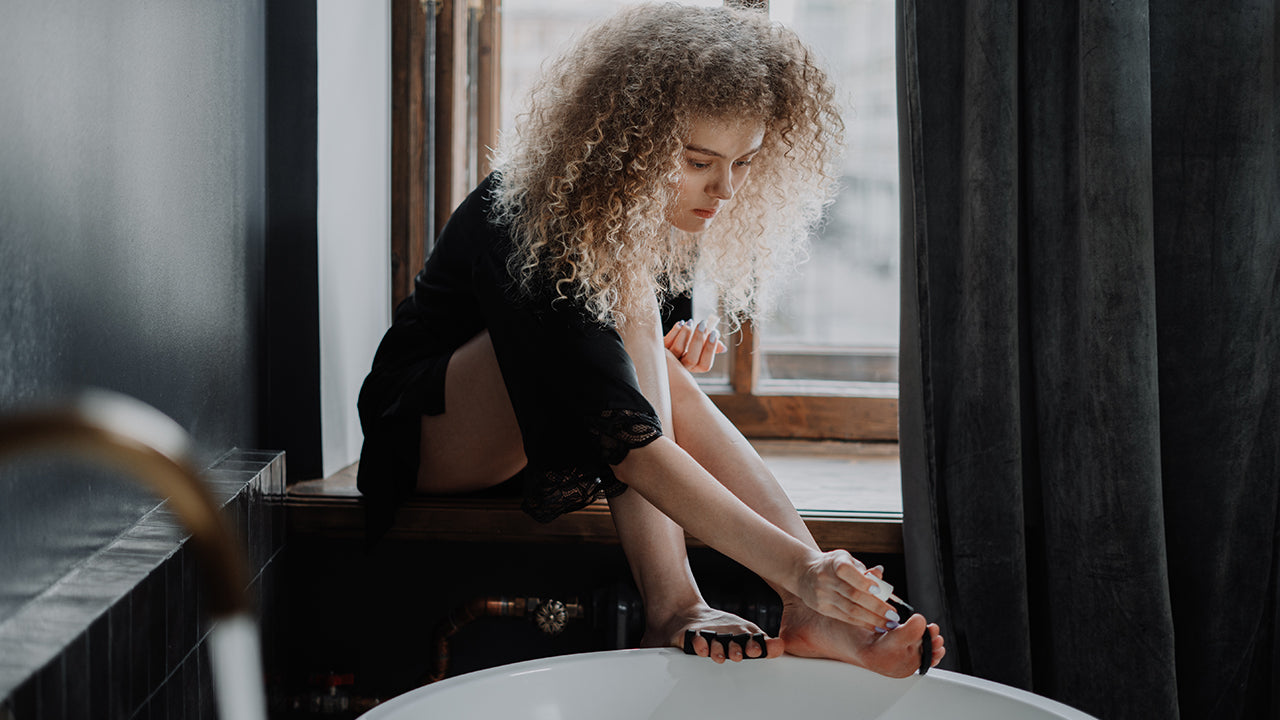 Are you someone who always wears a matching mani and pedi, or do you mix and match? No matter what you decide, it is not wrong. There is no rule in the nail community where your mani and pedi must match. Mixing up your color every once in a while creates a bold style that goes outside the rules of needing things to be matched all the time.
I used to think that my mani and pedi had to match all the time. It used to drive me crazy when I saw other people with mismatched manis and pedis. I learned that it is okay to not match. Now, I actually prefer that they don't match. I like to be a little bold and go outside my comfort zone. You can think of your pedi as a test trial to a color you think or feel that doesn't suit your style. When you are brave enough, you can switch your mani-pedi color. This also allows you to rock two different colors if you can not decide!
Are you ready to test this out? Are you unsure which color combo to try first? Well, this is the blog for you! I'll show you some great mani/pedi color combos that are in this fall. If you do try them out, be sure to snap a photo and tag us on social! Don't forget to hashtag #GoBeyondTheBottle. We love to see what you choose. We have been featuring our BP fam tagging us every week! 
Orange and Grey
Lavender and Royal Purple
📷: mars_nailzz
Gold & Green
Brown and Gold
Blue & Brown
Now that you've seen some of the popular color combos for fall, which one will you try? Let us know down in the comments. Don't forget if you did try any of these combos, take a picture and tag us on social! Use the hashtag #GoBeyondTheBottle for a chance to be featured. We love showcasing our BP fam!
Sign up for our newsletter, text club, and rewards! Don't miss out on the latest deals, early access, and free nail polish.
Tags: Nail Trends