Best Fall Nail Colors 2020
4 comments
Posted on September 15 2020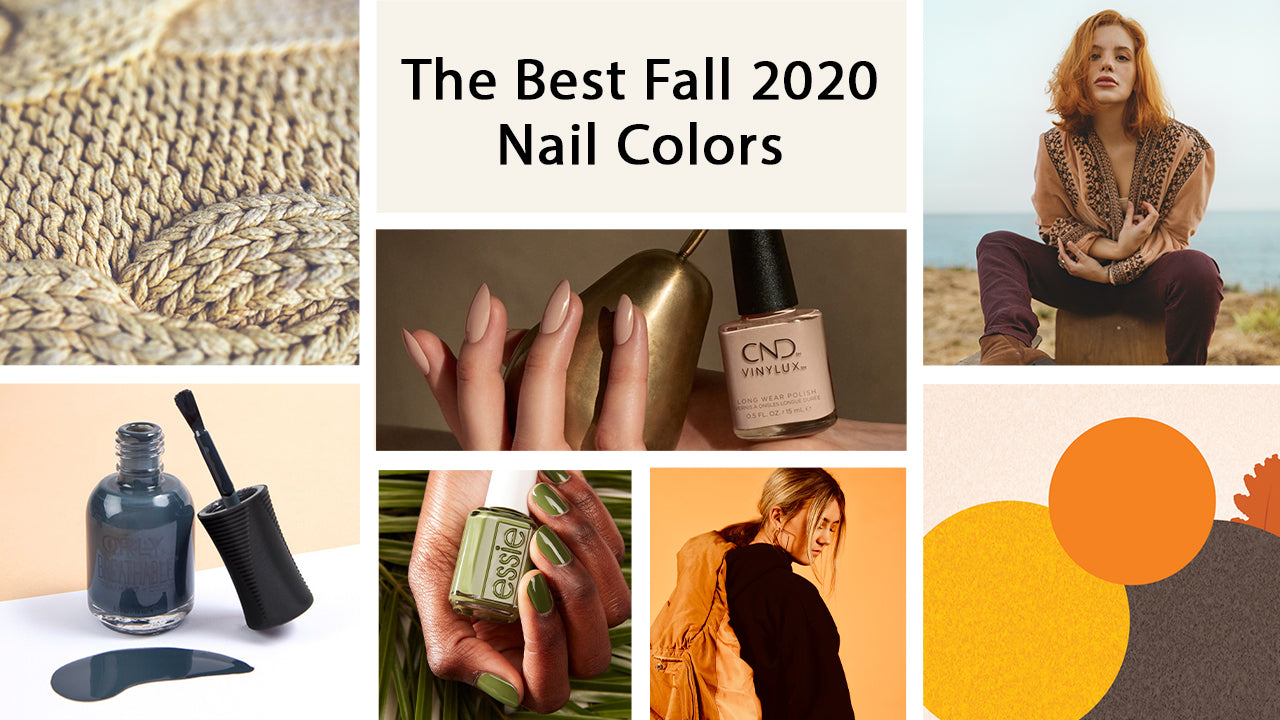 Hello fall lovers!! Our favorite season is here. It is time to bring out your favorite fall colors nail polish or did you already start without me?
If you have not started to paint your mani with fall colors yet and need a little guidance to which ones you want to start with then this is the perfect blog for you. When it comes to the fall season, what colors do you think of? Whether you think of warm and bold colors or neutral and light ones, they are all perfect. Actually, there are no rules to fall nail polish. Let us introduce you to the best and trendy fall colors to try out.
Shop our curated collection of Pantone Fall & Winter Classics. The best part is that you can get them at affordable prices without ever leaving the house! Shop our curated collection of Pantone Fall & Winter Classics.
Burgundy
Let's start off with the obvious color - Burgundy/Wine Color. This deep shade will make your fall mani look rich. It is a classic! Beyond Polish has many options for a rich burgundy color. I enjoy NCLA Eat Pie Drink Wine because it is versatile. With one layer it is just a rich red but when you apply a second coat, it gives you that deep rich wine color we all love. NCLA is also great for anyone who prefers cruelty-free and vegan brands. The color reminds me of one of my coworkers, Cara. If only you knew her you would definitely agree.
Another great burgundy color is DND Duo Set - Winter Wine. We all know this is a great one because DND is known for their pigmentation pay off on their polishes. 
Forest Green
We cannot have a fall mani without a forest green color. It is one of the trendiest colors to rock. Ella+Mila - Mistletoe Magic is such a beautiful color. The pigmentation on this polish is amazing. You only need one coat to achieve the perfect color. Ella+Mila is also great for anyone who is looking for a cruelty-free and vegan brand.
I have to talk about CND Vinylux - Aura! You have to see this color in person because it is the PERFECT forest green. You only need one coat of this color to achieve the perfect pigmentation. If you are looking to up your Fall mani game then this color is it.
Grey & Silver
We cannot go into fall without the color grey. OPI Nails the Runway from the Muse of Milan Collection adds the perfect accent to any look with a shimmery finish. Whether it is a September nail color or even January - it is still trendy for any month.
If you are not into the dark grey color then China Glaze - Pleather Weather is just for you ! It is a lighter grey that is perfect for any skin tone.This color will definitely make your mani pop out.
Image Credit: Instagram @Thepolishedpursuit
Navy Blue 
If you are like me who rocks the deep blue color, then CND Shellac - Midnight Swim is just for you. This would make your mani stand out from the outfit you are wearing. It has a mesmerizing color when the sun or even when the light reflects on it.
Image Credit: Instagram @svetyla81
So I have introduced you to a lot of dark, rich colors.  If that vibe is not for you, here are some light colors you can rock during fall.
Nude
Keep your nails nice and sweet with Essie - Ballet Slippers. This color cannot be overlooked during fall. It is versatile to wear at any occasion and time. 
Image Credit: Instagram @lovefreshpaint
Another great nude color to wear is Zoya - Laura. It is an ivory with pink undertone. This is great for anyone who wants a real simplistic mani.
The secret is out to keep your mani trendy for fall. These options are great for anyone who has different skin tones to even different preference of which color they prefer during the fall season. We want to give you the best fall colors you can try out if you do not know where to start. Autumn colors can be bold but it does not mean you cannot rock the nudes as well. Which color are you going to attempt to try ? Let us know by tagging us on our socials and hashtag #GoBeyondTheBottle
Tags: DIY , Nail Trends ,