Check Out These Top Indie Nail Brands
9 comments
Posted on January 15 2021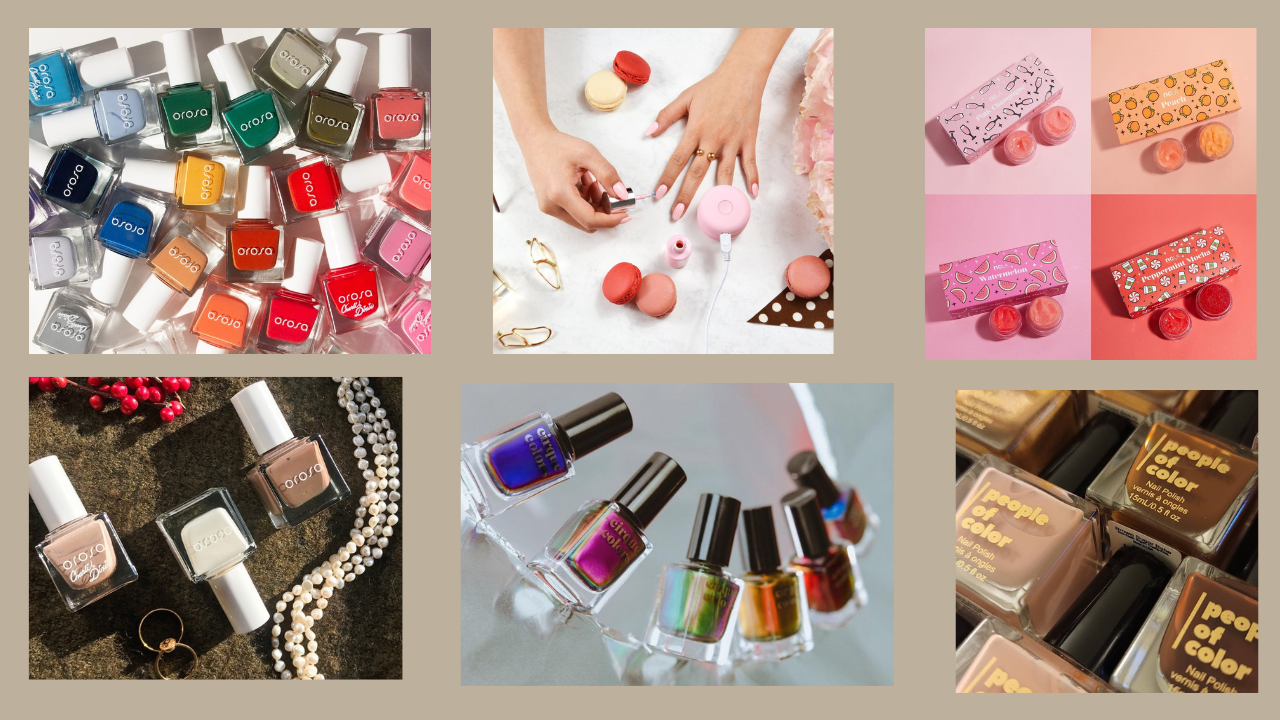 Hi BP Family!
2021 is the year for indie brands to shine! We love to introduce you to the indie brands who joined our family! Although we know you all love the OPI, Essie, and CND - Indie nail polish brands need as much love, if not even more! We know that indie nail polish brands are small businesses that do not have a lot of employees. They do so much on their own. All indie nail polish brands that we carry hold a special place in our hearts because, like them, we are a small business too! We, of course, love to show indie brand support.
Here is the indie nail polish brand we carry at Beyond Polish:
NCLA Beauty was founded in 2010 by two sisters named Elin and Anhthu in downtown Los Angeles. The beauty-obsessed was born in Brussels, Belgium, and moved to California. Just like everyone else, they fell in love with the L.A. lifestyle! It is not a secret that NCLA beauty has high-quality cosmetics.  NCLA Beauty stays true to the clean-free lifestyle. They have cute nail polish formula. For beauty lovers, they also have lip balm, lip scrub, and lip gloss. Their line of 7 free, vegan, and cruelty-free has gained success on social media and won awards from Allure to InStyle Best Beauty Buys! NCLA Beauty is one of our cutest new indie brands we brought into our family!
Le Mini Macaron was founded in 2015 by Christina Kao and Francois Xavier Humbert! Christina used to be the person who goes to the salon and gets her nails done every two weeks. Francois works as a nail buyer for a french brand. They both decided to combine forces and create nail brands that allow you to DIY gel nails when you want! Their strategy is perfect for the pandemic that we are in right now.  People are still at home but want to get their nails done at home. At the time, Christina and Francois lived in Shanghai. It was the norm to go to the salon and get their nails done, but the process of having to go to the salon and get their nails done was something they both dread. They believe that getting their nails done should not have to be a splurge. They both came up with Le Mini Macaron - the famous gel nail kits!  The gel nail kit is the shape of a macaron.  The brand is vegan, cruelty-free, and 9-free. Le Mini Macaron is for anyone who is new to gel nails or loves to DIY their nails wherever they want. It is the cutest LED light you will ever own!
 Orosa Beauty was founded by Carolyn Chen in August 2019 as a colorful nail polish start-up. When you think of Orosa beauty or even google them - you think and see of the famous tik-tok sister Charlie D'Amelio and Dixie D'Amelio. The brand collaborated with them called The Coastal Craze collection and the collaboration and brand was a big hit! There were bright colors that would make heads turn.  It is okay if you are not into bright colors because there are also settled colors too. Orosa has colors that are perfect for everyone. If you are an ingredient junky like us then you will love their Nope list where they do not want the 14 harmful or unethical ingredients in their products. The brand is 14 free, vegan, and cruelty-free.
The found name is Jacqueline Carrington. She never saw nail polish color looks great on her skin tone or other skin tones of other girls and women she knew. Her three-year-old daughter came back from her grandmother's house with her nails painted. Her daughter inspired her to start a nail polish.  People of Color Beauty is one of the exciting brands we were happy to have joined our family! Diversity is our main focus, and we love supporting Black-owned businesses. When People of Color joined our family, it became a big hit. It was all the talk in the office and still is today. People of Color Beauty are non-toxic, vegan, and cruelty-free.
Cirque Colors was founded in 2012 by Annie Pham. You might wonder why the name Cirque. Well, it has the meaning of a ring or circle. It came from an idea of a color wheel. Cirque colors have a color that is hand-mixed with unique colors and raw material. The talk about this brand in the office is that we love the color range in their collection. They are non-toxic, vegan, and cruelty-free. 
The founder's name is Amy. Sundays is a nail care brand that believes wellness is a priority for everyone. Getting your nails done means it is a powerful way to practice self-care for your mind and body. The small indie brand name Sunday's Studio has a home feels to it. The indie brand wants people to feel comfortable as they are doing their nails. They do not have to talk to anyone. They do not believe that they have to sacrifice for beauty. We love how the packaging of the bottle is very chic. Sunday's Studio is non-toxic, 10-free, vegan, and cruelty-free.
What indie brands do you want us to carry next? Leave a comment down below and we can't wait to read all your suggestions! We can't wait to branch out and grow our indie nail polish brand category. If you do use any of the indie brand nail polish or beauty products - tag us on social and use the hashtag #GoBeyondTheBottle. Keep up with us by signing up on our newsletter and text messaging club. We now have our own app in the app store! Download link is down below. Talk to you soon!
Tags: Collections , Nail Trends ,