7 Popular Non-Valentine Nail Trends For February 2019
1 comment
Posted on February 06 2019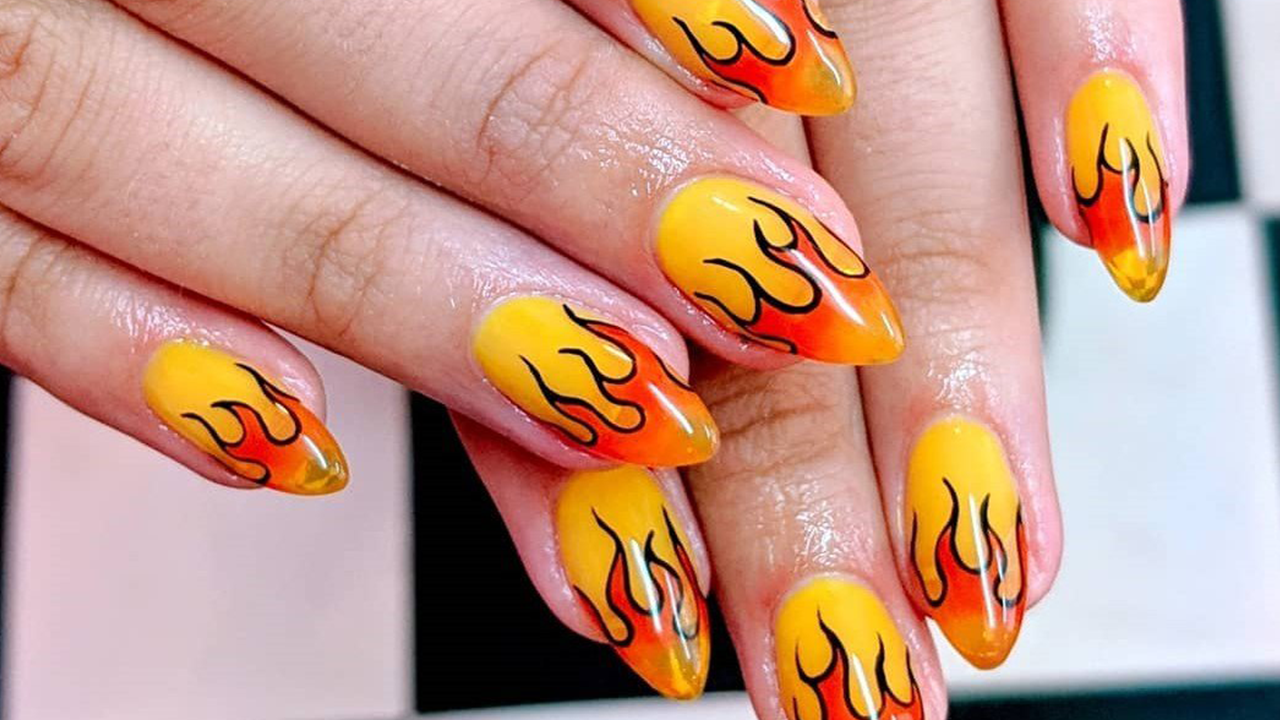 Now that February is here, many of us are probably thinking about Valentine's Day already. On the other hand, some of you may not want to have anything to do with this romantic, couple-y holiday, understandably. The Zoe Report put together a list of seven February nail trends than have nothing to do with Valentine's Day. Why not step outside your comfort zone and give one of these a try?
"Nails are all about self-expression and mood. We're living in a fierce time and it's showing through out beauty routines."
- Sarah Gibson Tuttle, Founder & CEO of Olive & June
1. Negative Space
"Negative space goes a long way: Because of the clear base close to the cuticle, it lasts longer and you can't tell much when it grows out, compared to colors," says Molly Roman, lead nail technician at NYC's Chillhouse.
2. Evil Eye
Olive & June's All Eyes On You Nail Art Stickers complete this look perfectly. "An evil eye on a black mani is a go-to. You can wear them all week or add them on the day of a party or date night to spice up your mani game," says Gibson Tuttle.
3. Geometric
"Geometric layouts make a great nail statement. The strong lines complement eye-catching colors like red, orange, and pink," says Kelli M. Coleman, co-founder of The TEN Nail Bar in Detroit.
4. Black Hearts
Paint them on yourself or add Olive & June's Hearts Nail Art Stickers to make getting this look easy. "Black hearts are one of our favorites. We love them on any color polish, especially black on black if you're going for a textured look," says Gibson Tuttle.
5. Metallic Black
"For something subtle but powerful, a clean black polish with a hint of metallic is super sexy," says Amber Peraino of Austin's Lacquer salon.
6. Flames
"I have seen SO many flames manicures. It is graphic and strong and makes you feel empowered," says Pinto.
7. Animal Print
"We are loving negative space manicures with an animal print," Peraino tells The Zoe Report. To easily apply this look, use the tip of a bobby pin to create the pattern.
Tags: Nail Art , Nail Trends ,