China Glaze Jollywood: Glam Up With 12 Shimmery Shades
0 comments
Posted on November 06 2020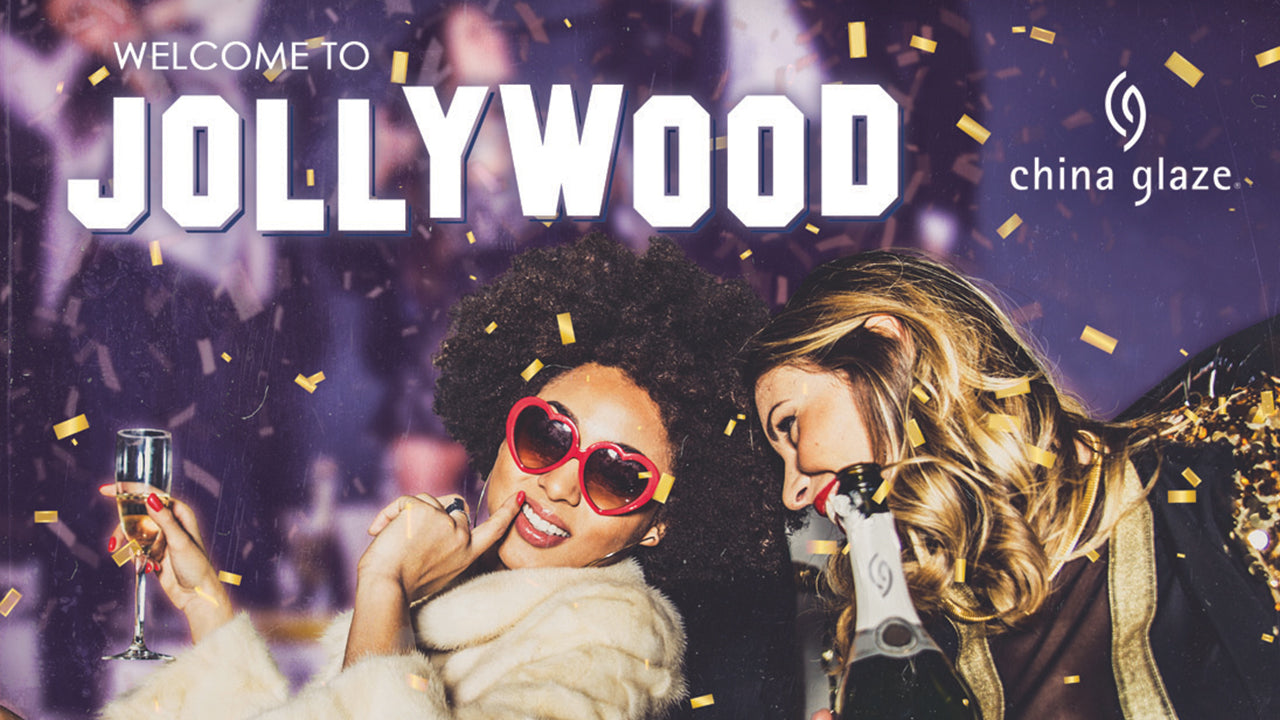 China Glaze is back with new holiday collection to help you glam up this holiday season! The Welcome To Jollywood collection contains 12 limited edition shimmery shades ranging from bold glitters to statement metallics. Whether you're into a bold red or a cool blue, this collection has something for everyone! Let's take a closer look at the collection!
China Glaze Welcome To Jollywood:
Famous Fir Sure
(a green metallic)
Celebri-Tree
(an emerald green tinsel)
Slay Your Line
(a silver blue shimmer)
Deck The Malls
(a dark blue glitter)
Yule Jewels
(a light red with gold flakes)
Santa Monica Clause
(a red gold shimmer)
Tinsel Town
(a silver shimmer)
Snow Biz
(a dark silver grey shimmer)
Silent Nightlife
(a lavender shimmer)
Valet The Sleigh
(a purple glitter)
Melrose Fireplace
(a champagne gold shimmer)
Screen Vixen
(a gold shimmer matte)
If you love glittery or shimmery nail colors, then this is the perfect collection for you! If you want to make a statement, opt for a bright red Santa Monica Clause or Yule Jewels. If you're tired of the same nail color and want to change it up, try a blue or green like Deck The Malls, Slay Your Line, Celebri-Tree, or Famous Fir Sure. Or if you're looking for something simple and low maintenance, a nude nail color is the way to go. Try Screen Vixen or Melrose Fireplace for a warm nude nail color. To create a unique look, try a combination of 2-3 colors! Whether you're getting ready for a night out on the town or just want to change up your nail game, you don't need a special occasion to glam up this holiday season.
Don't forget to share your photos with us on Instagram and Facebook by tagging us @beyondpolish and use the hashtag #GoBeyondTheBottle! We look forward to seeing your #nailfies!
Tags: China Glaze , Collections ,