China Glaze Xtra Stellar: A Supernova Collection Of Colors
0 comments
Posted on August 04 2021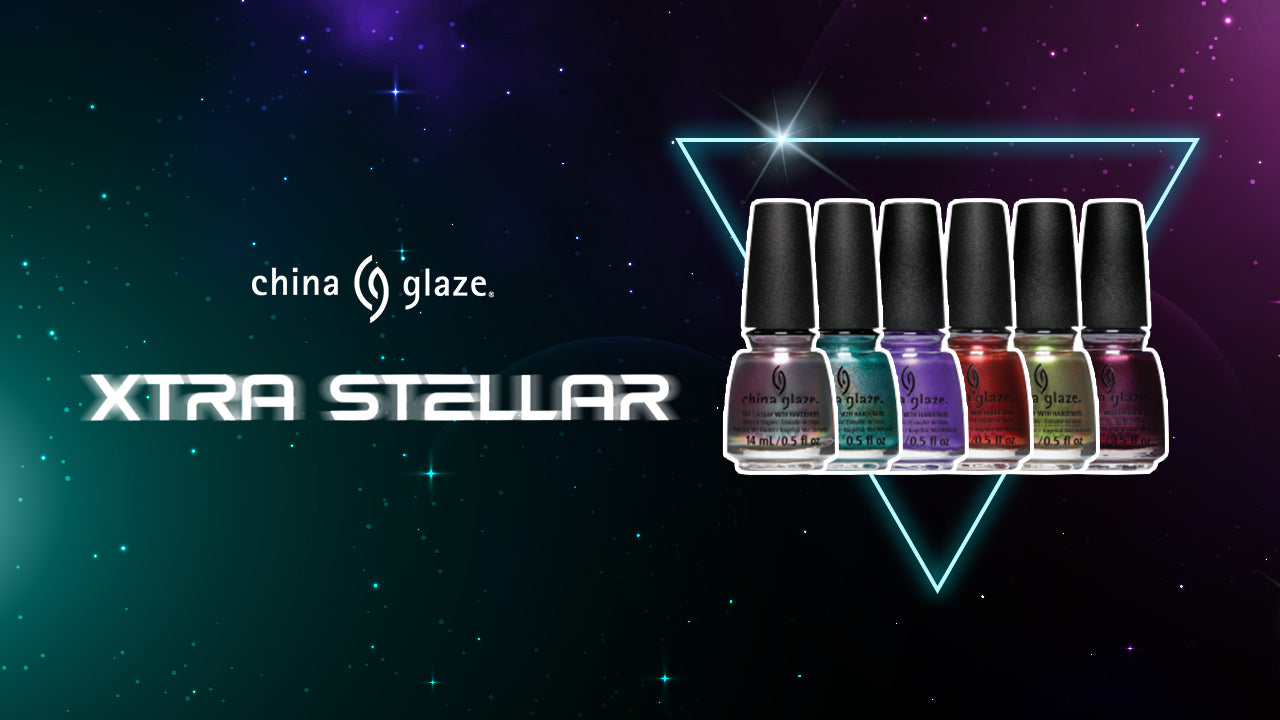 This Halloween, travel into the unknown with a collection of stunning, futuristic colors with color-shifting effects. The China Glaze Xtra Stellar Collection includes six limited edition colors that are out of this world. Step outside your comfort zone and create a galaxy of nail art looks. Let's take a closer look at the collection!
China Glaze Xtra Stellar Collection:
Holee Shift!
(a metallic grey and pink)
She's So Extra Terrestrial
(a shimmery emerald green)
Purpletonium
(a metallic purple)
Little Green Invaders
(a gold-green metallic)
Now Or Nova
(a dark, shimmery wine red)
Keep it Realm
(a dark shimmery brown)
This collection was definitely made to inspire unique nail looks. If you've been wanting to try something new, this is your chance! The Xtra Stellar collection is a mix of shimmery metallics made for the bold and adventurous. Don't forget to share your photos with us on Instagram and Facebook by tagging us at @beyondpolish and use the hashtag #GoBeyondTheBottle. Which colors do you want to try? Let us know in the comments below!
Want early access to upcoming collections and exclusive discounts? Download our mobile app and enjoy an easy checkout process. Join our text club to stay up-to-date on the latest news from us. Be the first to know about upcoming sales. Want to become a VIP member? Join our FREE Rewards Program and start earning points for your purchases. Points may be redeemed for free products or exclusive discounts. Like shopping with us? Tell your friends. We'll give them $10 off their first purchase and we'll give YOU $10 for every successful order. Shopping has never been easier thanks to Afterpay. Pay for your order in 4 interest-free installments. 
Tags: China Glaze , Collections ,