Introducing Cirque Colors
1 comment
Posted on December 02 2020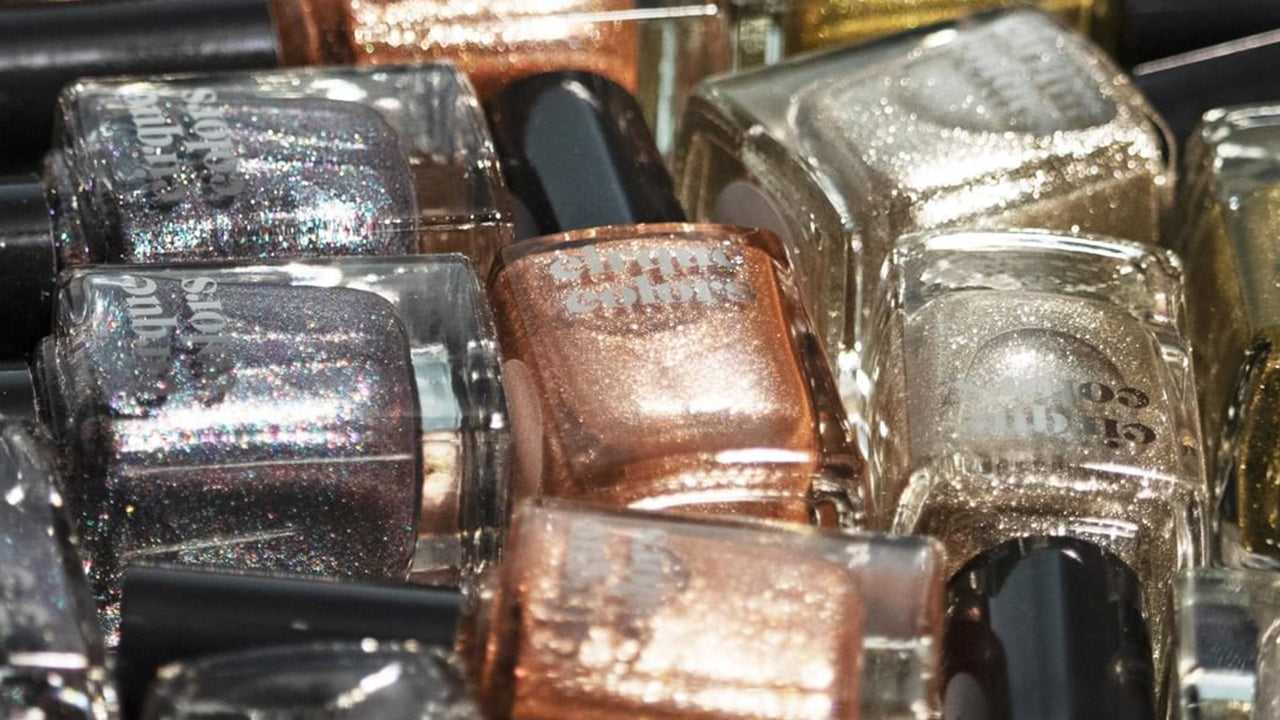 Founded in 2012, Cirque Colors has become known for their wide range of unique nail colors. Annie Pham has a desire to transcend the limited color palettes of conventional polish brands and Cirque Colors was born.
The name Cirque, meaning ring or circle, came from the idea of the color wheel. The brand wanted to broaden the spectrum. Known particularly for their holographic and glitter shades, Cirque Colors has a wide range of nail colors.
Color: Hygge
Because there are so many different colors to choose from, there are endless combinations when it comes to deciding your nail look. For example, you can create a holographic skittles mani with 3-4 different shades. You can layer a glitter shade on top of a creme shade for a statement mani. 
Color: XX
Glitter shades are definitely in during this time of year. What's great about a shade like this is that you can either wear it by itself or you can layer it on top of another color as shown above. I personally love the layered look. If you're wanting a glammed out manicure this season, glitter shades are the way to go!
Tortoise Shell Nail Art by @lolo.nailedit
Lauren (@lolo.nailedit) created this gorgeous tortoise nail art design using Cirque Colors. Animal print nail designs have been in this year and we particularly love this look. She said that the colors were easy to use and everything blended together smoothly. 
Color: Acid Wash; Swatch by @your.girl.vee
Color: Luna (Thermal Shade); Swatch by @chrisslypaws
Cirque Colors also has thermal nail polish shades, which change color with temperature. Luna (pictured above) changes between a shimmery purple and teal to create a celestial look. There are plenty more colors to choose from, so head over to our collection and pick your favorite!
Since their start in 2012, Cirque Colors has continued to grow and use their platform to advocate for causes and campaigns they care about. They recently created 2 limited edition nail polishes for which 100% of the net proceeds were donated to non-profit organizations! Their shade La Vie En Rose raised $5,673 which was donated to Planned Parenthood of New York City, and Very Valentino raised $9,600. 
In addition to that, Cirque Colors also donated a portion of their proceeds in April and May of this year to the Food Bank for New York City, raising $6,237! They also raised $11,562 for the Black Lives Matter movement.
We are proud to welcome Cirque Colors to the BP family and hope that you will enjoy creating your own mani masterpiece with their range of vivid and unique colors. As always, we'd love for you to share your photos on Instagram and Facebook by tagging us @beyondpolish and use the hashtag #GoBeyondTheBottle.
Which share are you most excited to try? Let us know in the comments below!
Tags: Cirque Colors , Collections ,