Cirque Superfuture: 6 Out-Of-This-World Shades
1 comment
Posted on January 21 2021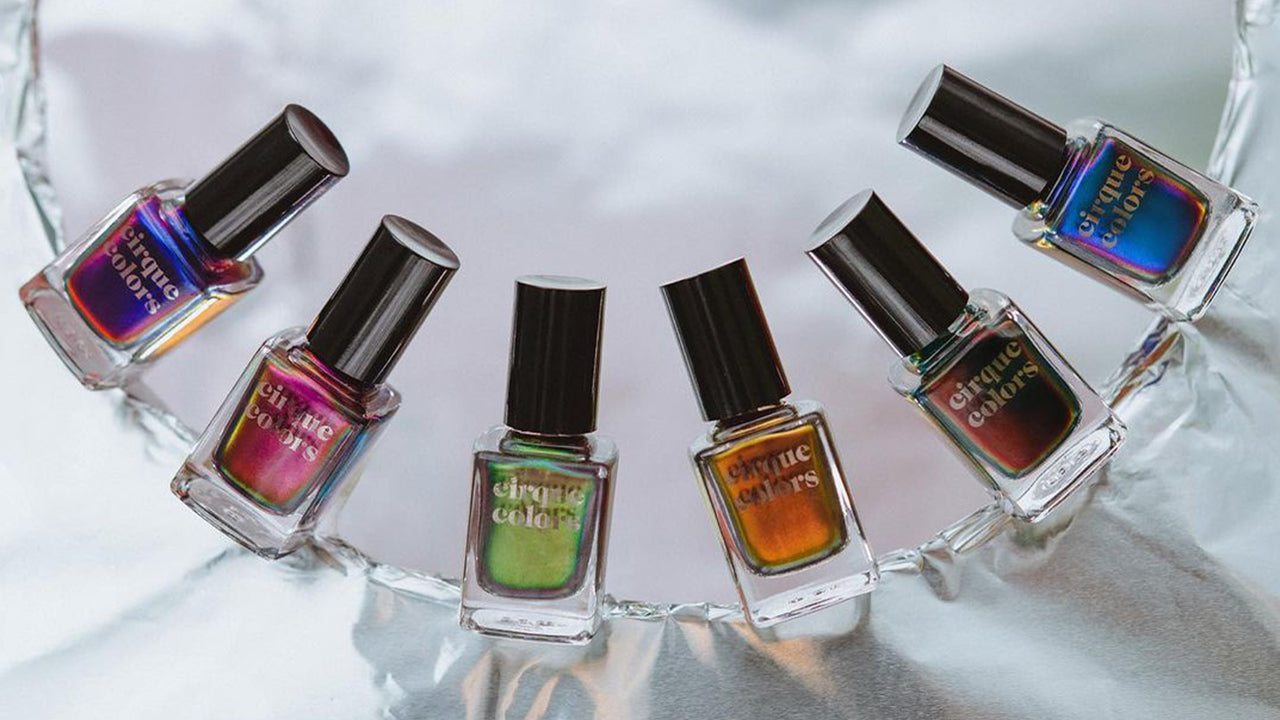 Cirque Colors is back with a new collection! The Superfuture Collection includes 6 mesmerizing multi-chrome nail polish colors. If you're looking to make a statement with your manicure this year, these are the perfect nail colors for you. Let's take a closer look at the collection!
Cirque Colors Superfuture Collection:


Credit: Cirque Colors
Chroma Rose: A unique blend of green, gold and magenta


Credit: Cirque Colors
Zeitgeist: a fiery mix of red, orange and gold.


Credit: Cirque Colors
Tomorrowland: a gorgeous green and purple combo


Credit: Cirque Colors
New Wave: a cool blend of blue and indigo purple


Credit: Cirque Colors
Ex Machina: a rich, shimmery indigo purple.


Credit: Cirque Colors
Neo: a dark burgundy 

Creme colors are so last year. Change up your manicure this year with Cirque Colors. Founded in 2012 by Annie Pham, Cirque aims to transcend the limited color palettes of conventional nail polish brands. Over the past several years, Cirque has explored and experimented with color, creating distinct, unique shades. As the brand has grown, Cirque has used their platform to push causes about campaigns they care about. They created 3 limited edition colors in which 100% of net proceeds went towards non-profit organizations. All Cirque Colors products are non-toxic, cruelty-free & vegan. 
As always, we'd love to see your photos. Share them with us on Instagram and Facebook! Tag us @beyondpolish and use the hashtag #GoBeyondTheBottle. 
Which color are you most excited for? Let us know in the comments below!
Tags: Cirque Colors , Collections ,