CND Colors Of You: A Collection Inspired By YOU
1 comment
Posted on February 18 2021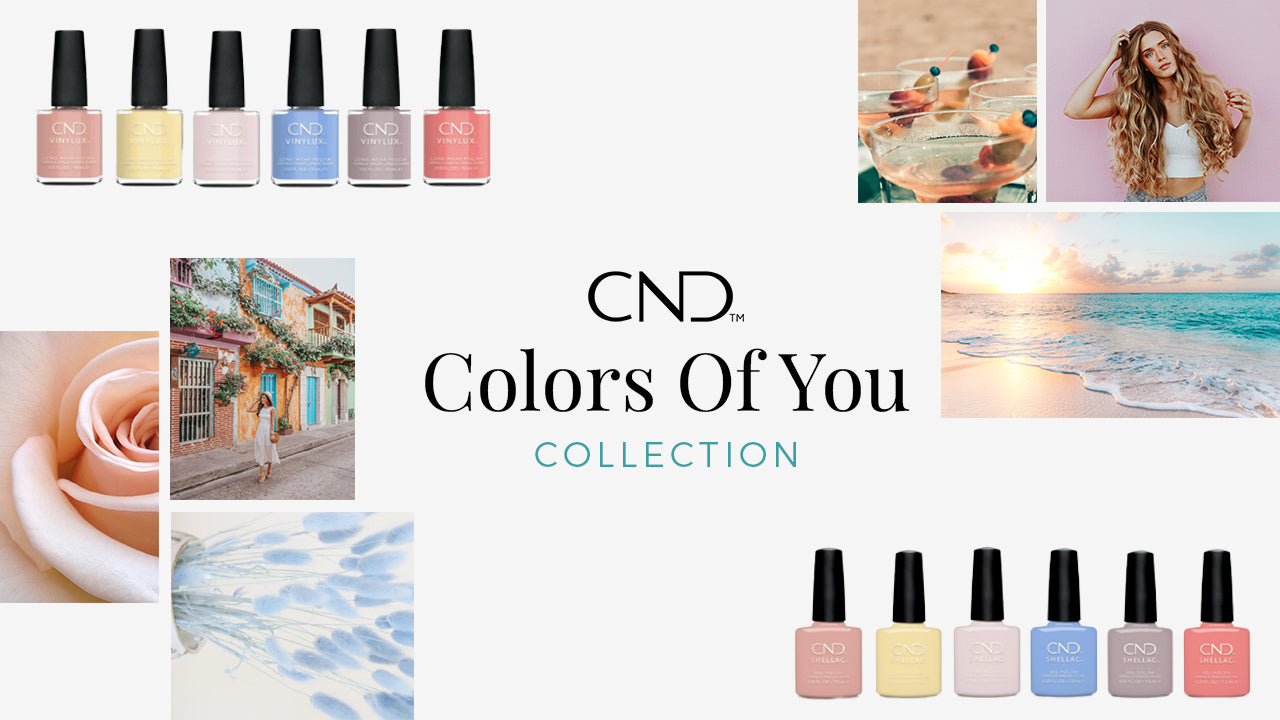 This spring, CND brings you a collection of colors that promote positivity and individuality across age, gender identity, race and perspective. The Colors of You Collection includes six limited edition colors inspired by YOU. Available in CND Shellac gel polish & CND Vinylux nail lacquer. Celebrate what it means to be uniquely you with new CND colors that are full of joy and confidence. Let your personality shine through as you turn your nails into colorful means of self-expression. Let's take a closer look at the collection.
CND Spring 2021 Colors Of You Collection
Self-Lover
(a warm nude with hints of peach)
Mover & Shaker
(a cool, pinky nude)
Chance Taker
(a pastel periwinkle)
Rule Breaker
(a vibrant, warm coral)
Smile Maker
(a cheerful, soft yellow)
Change Sparker
(an empowering light grey)
CND wants to celebrate you in 2021. I don't know about you, but the colors in this collection radiate positive energy and good vibes (which we could all use a little more of this year). Which colors are your favorite? Drop them in the comments below!
We'd love to see your photos, so don't forget to tag us on Instagram and Facebook @beyondpolish and use the hashtag #GoBeyondTheBottle. Which color from the collection are you most excited to try? Let us know in the comments below!
Download our mobile app for exclusive offers & sneak peeks at upcoming collections. Join our text club to stay up-to-date with the latest news from us. Join our Rewards Program and start earning points for your purchases!
Tags: CND , Collections ,