Introducing Côte!
0 comments
Posted on April 05 2022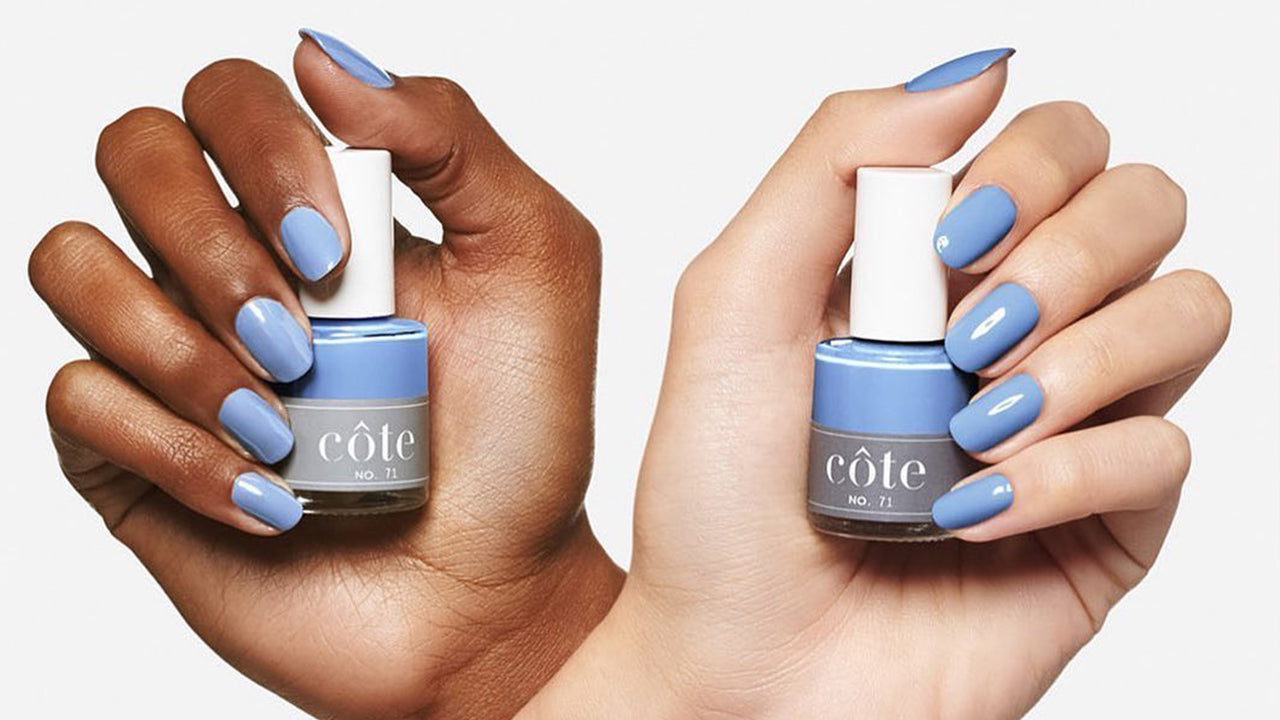 Beyond Polish is proud to welcome Côte! We are thrilled to expand our clean beauty collection and excited for you to try these nail polishes for yourself! Let's learn a little more about the brand!
Côte was founded by Mary Lennon and Leah Yari. Their goal was to provide safe, transparent, quality products and nail care experience that could be shared with their friends and families without any worries. Their products are free of the major toxins and allergens, including: formaldehyde, dibutyl phthalate (DBP), toulene, camphor, formaldehyde resin, TPHP, xylene, ethyl tosylamide, parabens and gluten. 
Despite being a small brand, they've gained notoriety in publications including Forbes, Allure, Vogue.com, Refinery29, Byrdie, The Zoe Report, The Oprah Magazine and more! They offer a wide variety of trendy nail colors so that your nails will always be in style. Ready to check out some of the colors?

This classic taupe nail polish is the perfect neutral you can pair with any look. It has a subtle hint of pink to create a super chic style.
No. 92

Feeling edgy? This black shade is a perfect go-to if you're going for a night out. 

A deep blue like this is perfect for the fall and winter seasons. If you tend to like darker nail colors, you should definitely give this one a try. 

If you're looking for a good neutral but want something a little more than your classic taupe or beige, try this gorgeous smokey grey color! Even if grey if not your typical go-to nail color, this one is definitely worth a try. 

No nail polish collection is complete without a classic red! This timeless color works all year, any month, any season. When there are just too many options and you can't decide on your next nail color, go back to the classics!

As we're getting ready to head into the warmer seasons, many of us are bringing out the brighter nail colors. We're obsessed with this shade of blue, which is not too bright, yet still adds the perfect pop of color. Best of all, it looks great against a variety of skin tones!

No manicure is complete without a little TLC for your nails. Côte also offers a variety of nail care treatments so you can keep your mani in tip-top shape. The Resurface & Repair Base Coat is infused with lavender extract, ginseng root extract, and calcium flouride to help soothe nails damaged by gel or acrylic product removal. The Growth with Garlic Treatment relies on odorless garlic extrat to provide natural nail growth to longer, stronger nails. Growing nails with garlic can also help remove any yellowing that some polishes may leave behind. 
We are thrilled to have Côte and can't wait for you to try these nail polish colors for yourself! Don't forget to share your photos with us on Instagram and Facebook by tagging us @beyondpolish and use the hashtag #PolishWithBeyond! You might get featured!



Want early access to upcoming collections and exclusive discounts? Download our mobile app! Enjoy an easy & seamless shopping experience right from the palm of your hand. Join our text club to stay up to date on the latest news from us! You'll be the first to know about any upcoming sales or promotions. Want to become a VIP member? Join our FREE Rewards Program and start earning points for your purchases! Points may be redeemed for special discounts or free products! Like shopping with us? Tell your friends! We'll give them $10 off their first purchase and give YOU $10 for every successful referral. Shopping has never been easier thanks to Afterpay! Shop now and pay for your order in 4 easy, interest-free installments. The best part is that there are no additional delays in getting your order! 
Tags: Collections , Cote ,