Introducing Deborah Lippmann
0 comments
Posted on September 20 2022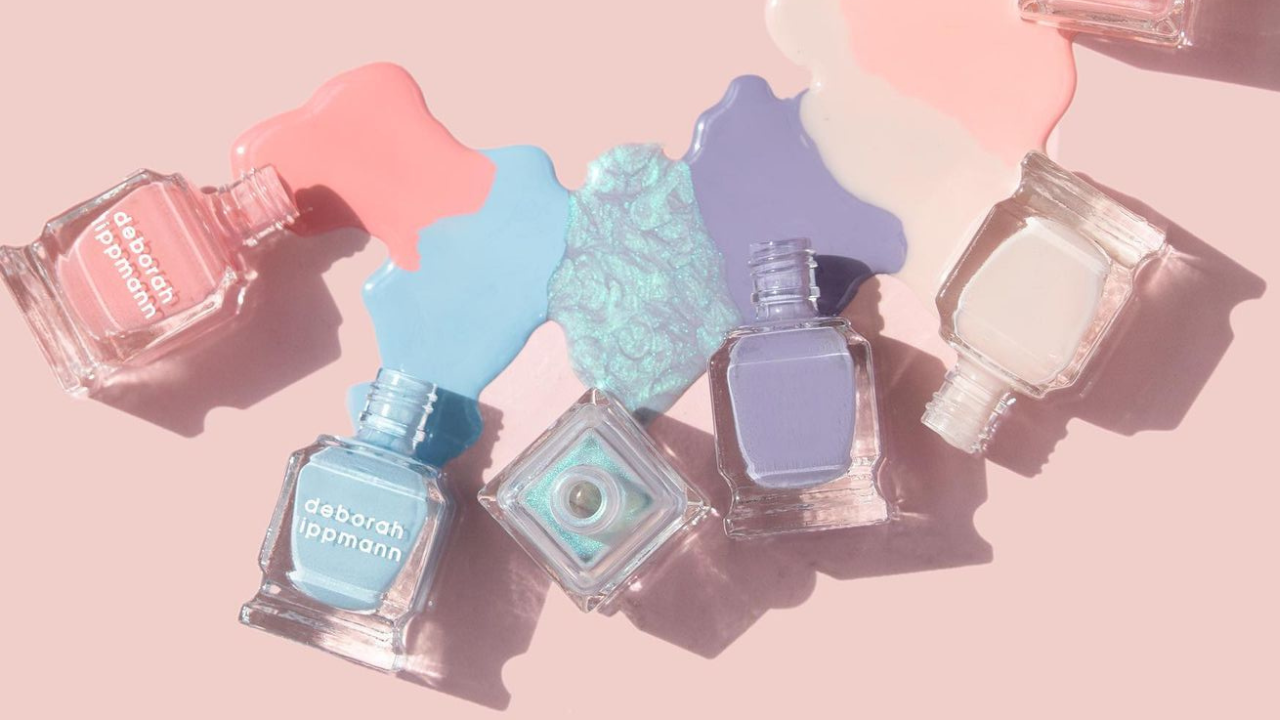 Something exciting has arrived at Beyond Polish! We are excited to introduce the Deborah Lippmann brand to the BP family! You may be familiar with this brand already (as seen in Vogue, InStyle, W, Vanity Fair, Elle & more). It's also one of the go-to nail brands for celebrities. But for those of you who may be new to the brand, let's learn a little more about what makes Deborah Lippmann unique.
Photo from Deborah Lippmann
Deborah Lippmann is one of the most sought-after celebrity manicurists in the industry. But her origin story is a bit unique. It all began with her passion for and pursuit of music. It was her first love. She had dreams of becoming a jazz singer and would work at night clubs, belting out sultry tunes, all while working various jobs during the day. Eventually, she enrolled in cosmetology school, where she discovered her love for nails. 
Lippmann has worked closely with some of the biggest names, from entertainment to fashion.  As she worked closely with these people, she sought after the need for a diverge range of nail colors and luxury care products. So, she created her own line of high-quality nail lacquers and treatments with her unique fashion point of view.
All polishes in the Deborah Lippmann line are formulated with primrose, keratin, biotin, green tea extract, aucoumea (a type of tree), and rice protein to keep your nails looking and feeling healthy. All formulas are also vegan, 10-free and cruelty-free. The Gel Lab Pro Color is an award-winning treatment-enriched nail polish that delivers the gloss and cushion of a gel manicure without the damage. No lamp needed!
Since creating her own line, Deborah Lippmann's products have been featured in various media publications and worn on celebrities including Renee Zellweger, Kate Winslet, Reese Witherspoon, and Penelope Cruz. In 2010, Lippmann was honored as Nail Visionary at Cosmoprof Worldwide. So it's safe to say that Deborah Lippmann is a force in this industry and we are extremely excited to welcome this brand to the BP family. Now let's take a look at some of the colors!
This gorgeous burgundy is perfect for the fall & winter seasons. It's a cult classic that everyone should have in their collection. 
This color is perfect for the holidays. It's simple, yet elegant and may be worn as a topper or on its own. This color has a shimmery, almost pearlescent finish, which will pair well with any look for your next holiday gathering. 
Add a pop to your next manicure with this unique color. It's a bubble gum-pink creme with rainbow confetti. 
Love that barely-there look? This creamy nude color is your next go-to. It offers flawless coverage and is very natural-looking. Looks great against all skin tones.
This limited edition collection is filled with vibrant shades of pinks, blues, and purples. The set also includes a shimmery metallic pastel that'll help create a unique look. The colors in the collection include:
Vacation (light pink creme)
Sunny Afternoon (peach creme)
Lovely Day (light peachy creme)
Catch A Wave (carolina blue creme)
MMMBop (semi-sheer aqua with silver & purple shimmer)
Good Life(lavender creme)
This limited-edition nail polish collection includes a range of gorgeous nudes and neutrals. Choose your favorite or wear them all! These chocolate-inspired shades are the perfect way to your heart.

As always, we'd love to see your photos. Share your #nailfies with us on Facebook and Instagram by tagging us @beyondpolish and use the hashtag #PolishWithBeyond. 
Want early access to upcoming collections and exclusive discounts? Download our mobile app! Enjoy an easy & seamless shopping experience right from the palm of your hand. Join our text club to stay up to date on the latest news from us! You'll be the first to know about any upcoming sales or promotions. Want to become a VIP member? Join our FREE Rewards Program and start earning points for your purchases! Points may be redeemed for special discounts or free products! Like shopping with us? Tell your friends! We'll give them $10 off their first purchase and give YOU $10 for every successful referral. Shopping has never been easier thanks to Afterpay! Shop now and pay for your order in 4 easy, interest-free installments. The best part is that there are no additional delays in getting your order. 
Tags: Deborah Lippmann