How To Apply Gel Nail Wraps
0 comments
Posted on September 23 2021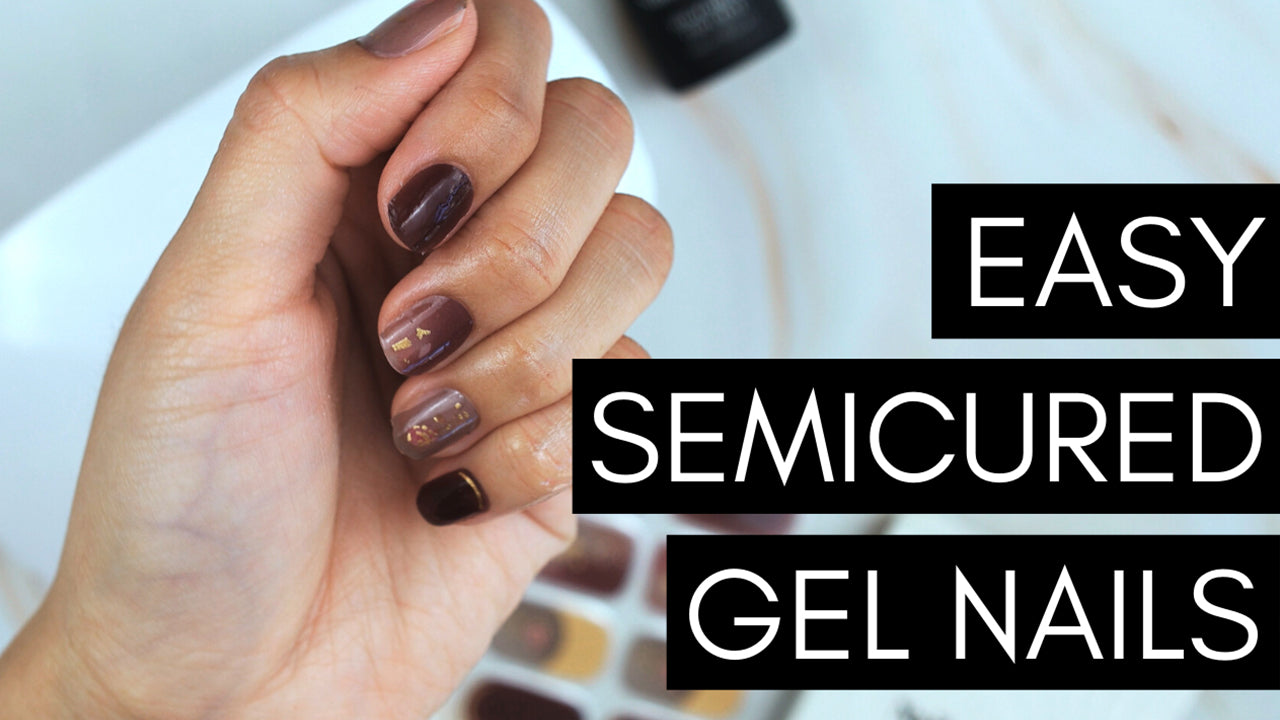 As we're starting to get back into our normal routines, you may find that you might not have as much time as you did before. If you can't make it to the nail salon, don't worry! We've got you covered! We tried the Nails Mailed Gel Nail wraps and it was one of the easiest DIY processed and the results were amazing! To learn how to use this system, check out our tutorial below!
Nails Mailed Gel Nail Wrap Application Tutorial
Tools:
Steps:
Smooth the nails with a nail file, and exfoliate the dead skin around the nails. 
Clean the surface of the nails with an alcohol pad. Keep them dry.
Choose the right size nail wraps that fit each of your nails and peel off the protective film. (PRO TIP: Put the unused wraps back in the protective sleeve to prevent them from curing in the natural light)
Place each wrap on the nails gently. Use a small wooden stick to press and flatten the wraps against the nails. 
Remove the excess gel wrap with a nail file. 
Cure for 60 seconds under an LED lamp to make them stronger & harder. 
OPITONAL: Apply a layer of the Nails Mailed High Shine Gel Top Coat to make your mani last even longer!
And you're done!
Watch the entire application tutorial below
To remove the gel wraps, simple use a wooden stick to lift the wrap from your nail. Clean your nails with alcohol pads and that's it! No soaking required! Ready to try the Nails Mailed Nail Wraps? Browse our entire collection below!

If you try out any of the wraps, don't forget to share your photos with us on Instagram and Facebook by tagging us @beyondpolish and use the hashtag #PolishWithBeyond! We'd love to see your DIY manicures. You might even get featured!
Want early access to upcoming collections and exclusive discounts? Download our mobile app! Enjoy an easy & seamless shopping experience right from the palm of your hand. Join our text club to stay up to date on the latest from us! You'll be the first to know about upcoming sales and promotions. Want to become a VIP member? Join our FREE Rewards Program and start earning points for your purchases! Points may be redeemed for special discounts or free products! Enjoy more benefits when you join today! Like shopping with us? Tell your friends! We'll give them $10 off their first order and give YOU $10 for every successful referral! Shopping has never been easier thanks to Afterpay! Pay for your order in 4 easy, interest-free installments. 
Tags: Beginner , Nail Art , Nail Wrap , Nails Mailed ,