Essie Gel Couture Brilliant Brocades: 6 Rich Jewel Tones
1 comment
Posted on December 18 2020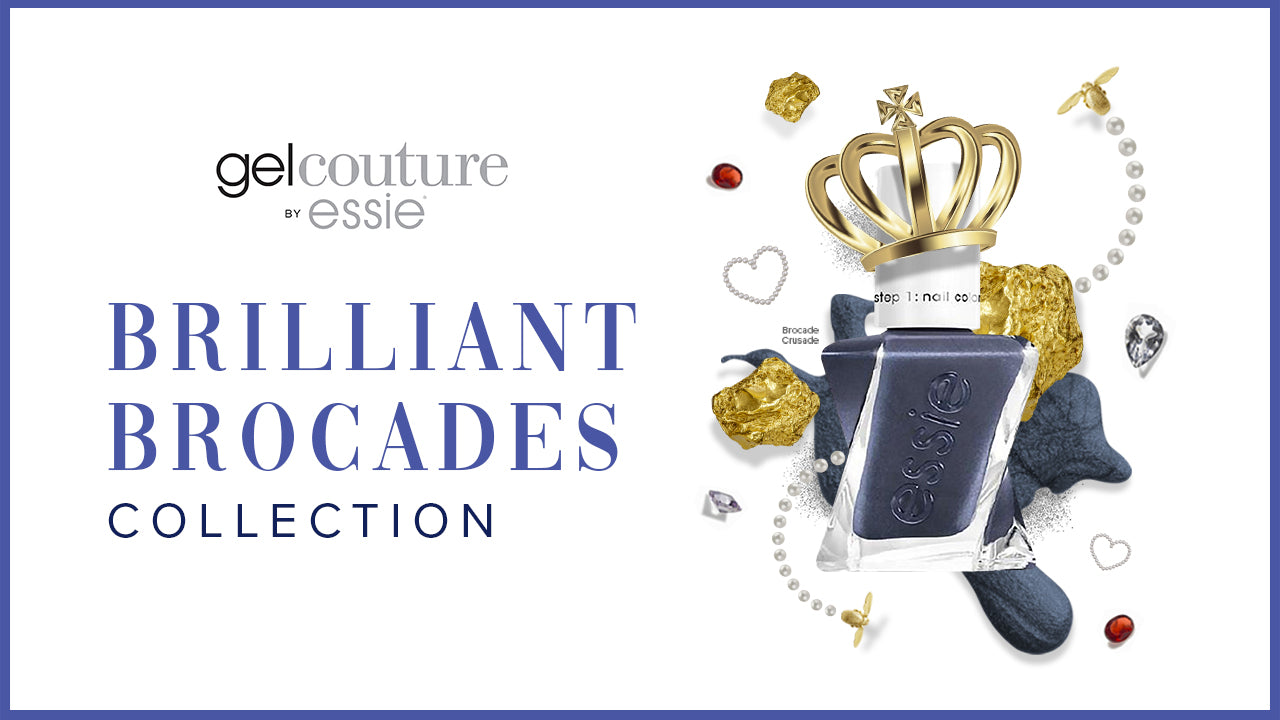 Introducing the Essie Gel Couture Brilliant Brocades collection! We're channeling our inner royalty with this variety of rich jewel tones. All colors are made in Essie's 2-step Gel Couture formula. When we think of traditional winter nail colors, we tend to think darker shades. This collection is the perfect balance between dark and a pop of color. Any of these shades is guaranteed to complete your look this winter season and we can't wait to get our hands on them! Let's take a closer look at the collection. 
Essie Gel Couture Brilliant Brocades Winter 2020 Collection:
Brocade Crusade
(a dusty dark blue with grey undertones)
Garment Glory
(a vibrant dark pink)
Jewels and Jacquard Only
(a dark teal)
Embossed Lady
(a dark royal purple)
Tailored By Twilight
(a dark burgundy)
High Sewciety
(a pink nude)
Essie Gel Couture is a 2-step long-wear system that's chip-resistant, fade-resistant & offers full, even coverage. Inspired by haute couture fashion, Gel Couture is a luxury nail polish formulated with a 2-step system for precise application and easy removal. Get a gel-like manicure without the use of a lamp! First, apply your favorite Essie Gel Couture color. Then apply the Gel Couture Top Coat for flawless, gel-like shine.
As always, we'd love to see your photos so feel free to share them with us on Facebook and Instagram by tagging us @beyondpolish and use the hashtag #GoBeyondTheBottle. We'd love to see your favorite colors from the collection!
Tags: Collections , Essie ,