Essie Hemmed On The Horizon: The Perfect Neutrals
5 comments
Posted on September 20 2020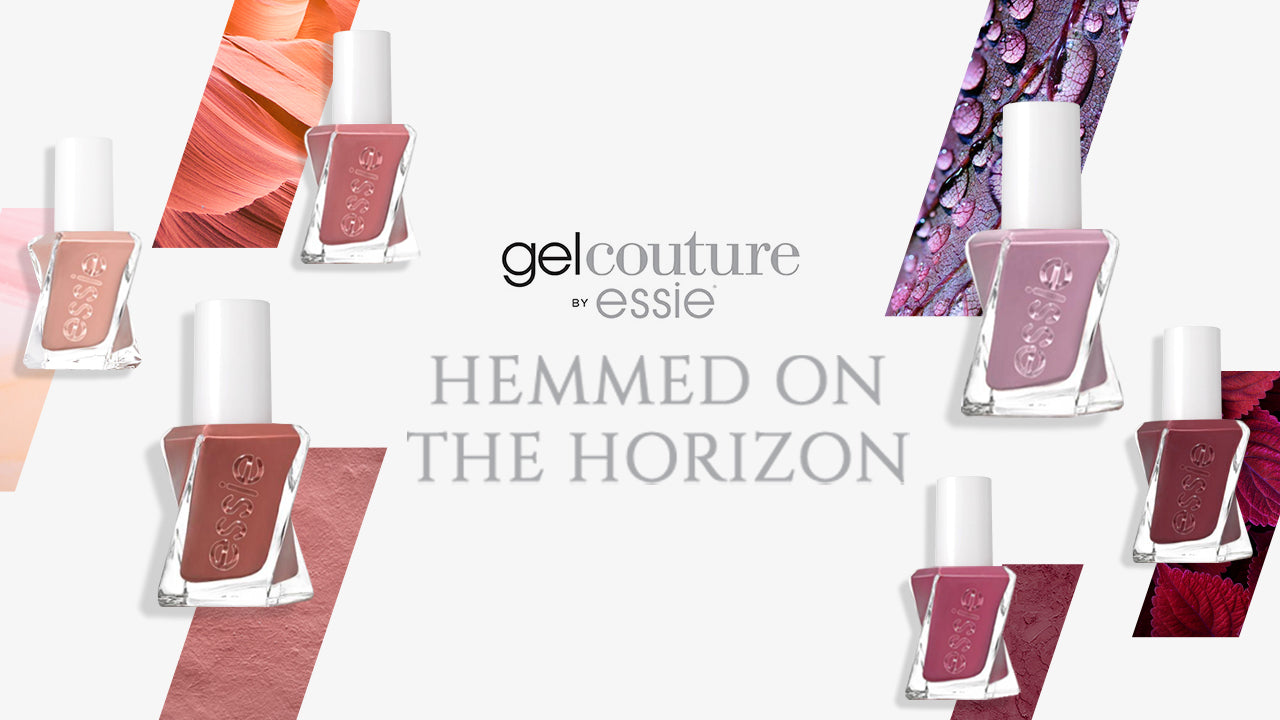 Transition into fall with 6 new colors in Essie's Hemmed on the Horizon Collection. Made in the 2-step Gel Couture formula, you can count on these neutrals to complete your look this season. Let's take a closer look at the collection:
Essie Hemmed on the Horizon Collection:
Stitched and Sandy
(a creamy khaki)
Gone With The Breeze
(a creamy berry pink)
Sandy Soles
(a creamy brown with red undertones)
Flight of the Fanta-Sea
(a dusty lavender)
The Last Resort
(a muted adobe red)
Hemmed on the Horizon
(a muted berry pink)
Essie Gel Couture is a long-lasting nail polish formula in a two-step system: color + top coat. Enjoy chip-resistant, fade-resistant & even color coverage. Inspired by couture fashion, Essie Gel Couture provides elegant, long-lasting color with an exclusive gel-like gel couture top coat to complete your manicure. No UV lamp needed! 
How to use Essie Gel Couture:
Step 1: Apply two coats of Essie Gel Couture color to nails.
Step 2: Apply Gel Couture Top Coat for gel-like shine. 
SHOP ESSIE HEMMED ON THE HORIZON
Tags: Collections , Essie ,