Essie High Voltage Vinyl: Classic Fall Faves With A Twist
0 comments
Posted on September 03 2021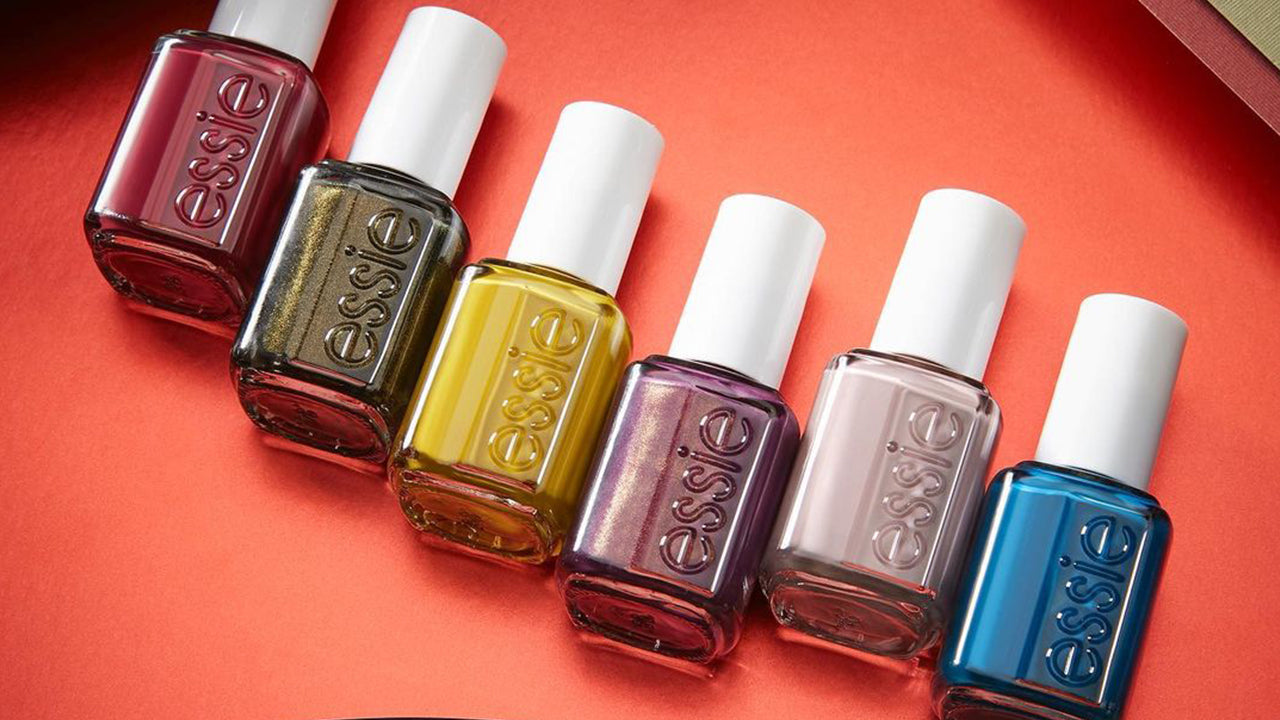 Essie is here with their new High Voltage Vinyl Collection, which includes 6 shades...some of which you may not expect for the season. However, if you're ready to try something new, then this might be the collection for you! Ready to create your own unique look? Let's check out the collection!
Essie High Voltage Vinyl Collection:
(a pigmented mid-toned blue creme)
This color can be described as the "sweet spot" between a bright raspberry blue and rich navy. Typically we're used to seeing a traditional dark navy blue around this time of year, but this color works great as a transitional shade from summer to fall, especially if you're still wanting that pop of color.
(a cranberry red creme)
No collection is complete without a classic staple color. Red is the perfect go-to color year-round when you want that timeless look. If you're over the bright corals and cherry red nail colors of summer, then this is a great option for you.
(a dark olive green with gold shimmer)
This color can be described as a warm onyx with a hint of shimmer. This shade of green continues to be a favorite around this time of year and the gold shimmer gives a fresh take on this traditional fall fave.
(a mid-tone yellow creme with lime green undertones)
This may not be everyone's first choice in nail color, but it's definitely worth a try! If you're looking to step outside your comfort zone, then try this color. This one also works as a great transitional color from summer to fall and if you're a fan of bold colors, then you'll love this one.
(a dusty mauve creme)
For those of you who love neutral nail colors or prefer a more minimalistic look, then you'll love this shade. 
(a dark eggplant purple with a pearlescent shimmer)
Another traditional nail color for this time of the year but with a small twist....add a little shimmer. 
Which color are you looking forward to the most? Let us know in the comments below! If you try out any of the colors from the collection, share your photos with us on Facebook and Instagram by tagging us @beyondpolish and use the hashtag #PolishWithBeyond. You might get featured!
Want early access to upcoming collections and exclusive promotions? Download our mobile app! Enjoy an easy and seamless shopping experience from the palm of your hand. Join our text club to keep up with the latest news from us. You'll also be the first to know about upcoming sales! Want to become a VIP member? Join our FREE Rewards Program and start earning points for your purchases! Points may be redeemed for free product or exclusive discounts. Like shopping with us? Tell your friends! We'll give them $10 off their first order and we'll give YOU $10 for every successful order. Shopping has never been easier thanks to Afterpay! Pay for your order in 4 interest-free installments. The best part is that there's no added delay in getting your order!
Tags: Collections , Essie ,