Essie Originals Remixed: Fan Faves With A Fresh Twist
0 comments
Posted on April 07 2020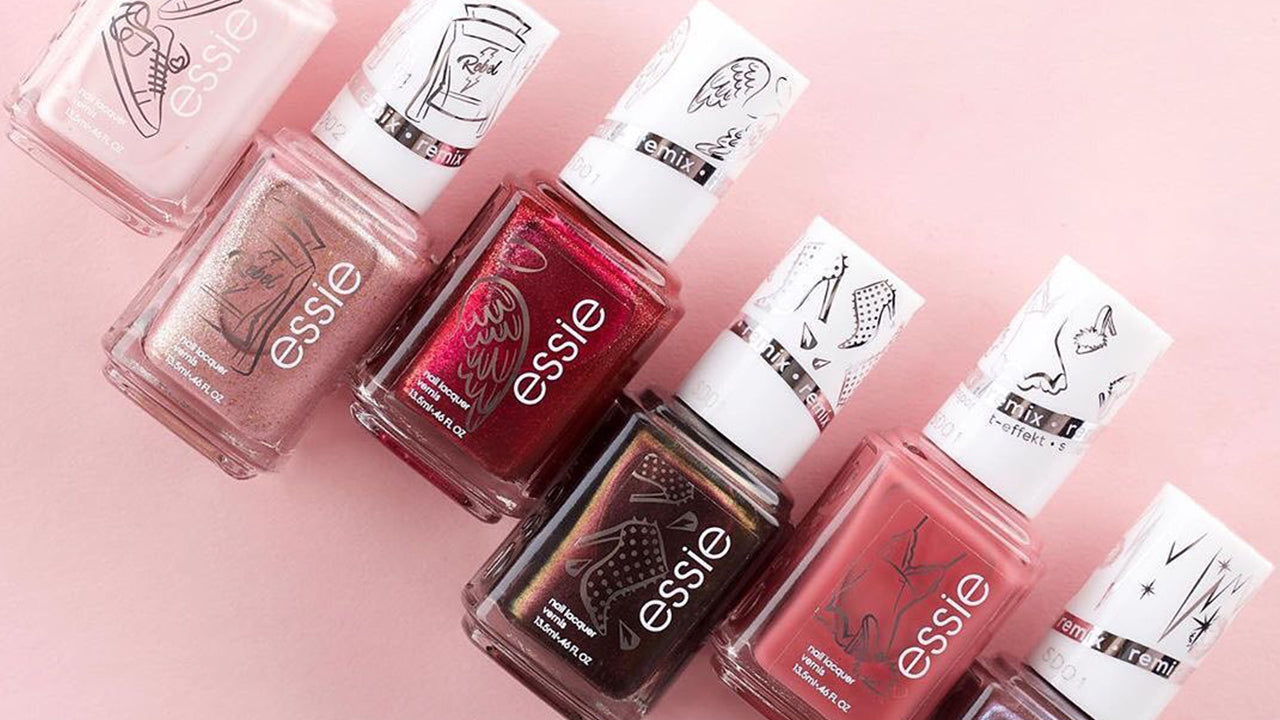 Calling all Essie lovers, this is the collection for you. Introducing the new, limited edition Essie Originals Remixed collection. Including 6 Essie nail colors featuring contrasting finishes, a depth of color and special edition packaging. Complete your look this spring with a fresh twist.
Essie Originals Remixed Collection

Ballet Sneakers
Original Color: Ballet Slippers

Below Zero
Original Color: Smokin' Hot

Berry Nice
Original Color: Berry Naughty

Like A Rebel
Original Color: Lady Like

Satin Slip
Original Color: Angora Cardi

Wicked Fierce
Original Color: Wicked
Ballet Sneakers
Ballet Sneakers is a twist on the classic and Essie bestseller Ballet Slippers. This full coverage pink with blue undertones has a new soft matte finish. Are you ready to trade in your Ballet Slippers for some Ballet Sneakers?
Below Zero
Below Zero is a twist on the classic Essie shade Smokin' Hot. This smoky gray with purple undertones has a shimmery metallic finish that'll add a chilling dazzle to any look this season. Are you ready to go Below Zero?
Berry Nice
Berry Nice is a twist on the classic Essie shade Berry Naughty. This bright shimmery red is elegant, classy, and adds the perfect touch of sparkle to any look. Feeling Berry Naughty or Berry Nice?
Like A Rebel
Like A Rebel is a twist on the classic Essie shade Lady Like. Unlike Berry Nice, this neutral mauve with an electrifying gold pearl finish will have you breaking all the rules. Go Lady Like by day and Like A Rebel by night, unleash your inner rockstar with this shimmery shade.
Satin Slip
Satin Slip is a twist on the classic Essie shade and bestseller Angora Cardi. This soft rose pink color has a sheer finish and looks as lightweight as a barely-there slip dress. Angora Cardi may have you thinking the day is wrapped, but your Satin Slip underneath has you feeling the night is oh so young.
Wicked Fierce
Wicked Fierce is a twist on the classic Essie shade Wicked. This deep dark red color includes a mysterious chrome duo chrome finish. Go for a walk on the dark side with this shimmery shade. All eyes are on you.
The Essie Originals Remixed Collection is available now!
Tags: Collections , Essie ,