Essie Spring 2020: The Best Pastels
3 comments
Posted on February 11 2020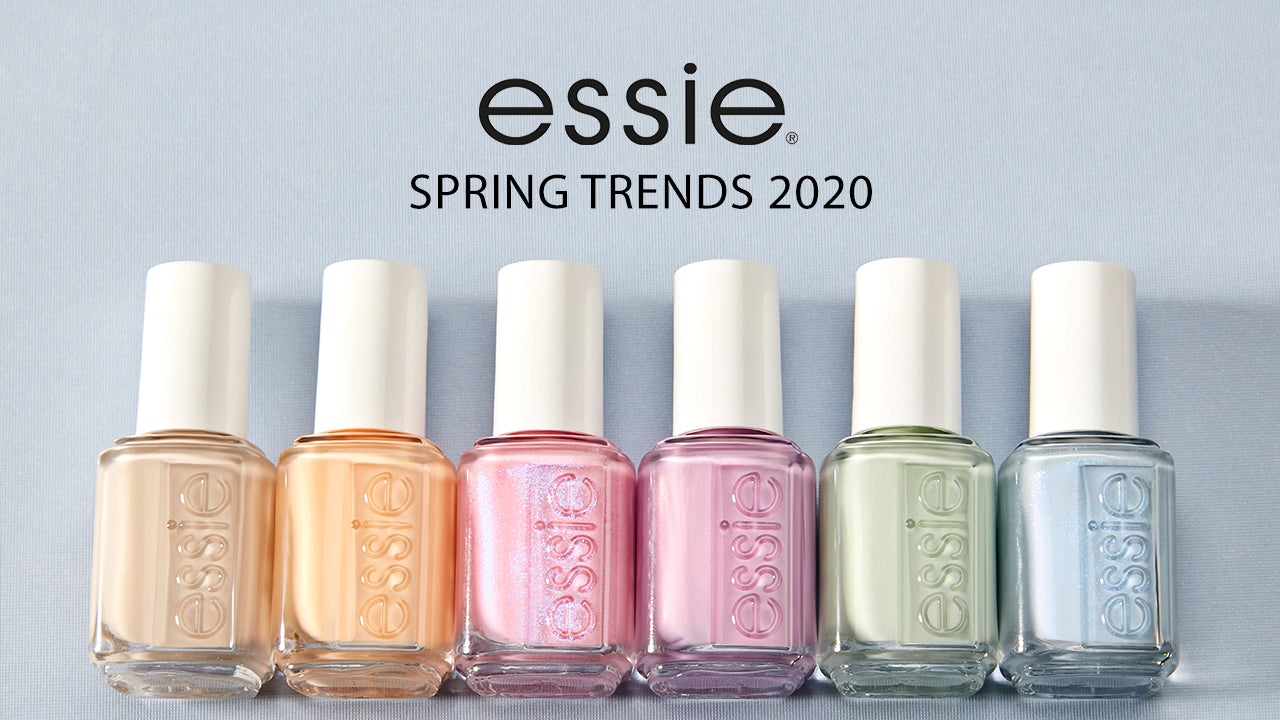 Essie's new Spring 2020 collection includes the only pastel nail colors we'll need this season! Including six limited edition shades (available in both Essie nail polish & Essie Gel), pastel has never looked better. What's even better is that three of the shades (Kissed By Mist, Spring In Your Step & Make A Splash) have an iridescent shimmer to them. We're excited for this collection and be on the lookout for our live swatch video, coming soon!
Essie Spring Trends 2020 Collection
Rainwear Don't Care

Kissed By Mist
Watch Our Live Swatch Video!
The Essie Spring 2020 Collection is available now!
Tags: Collections , Essie ,