What Happens When Essie's Cult-Classics Meet Their Match?
8 comments
Posted on May 14 2020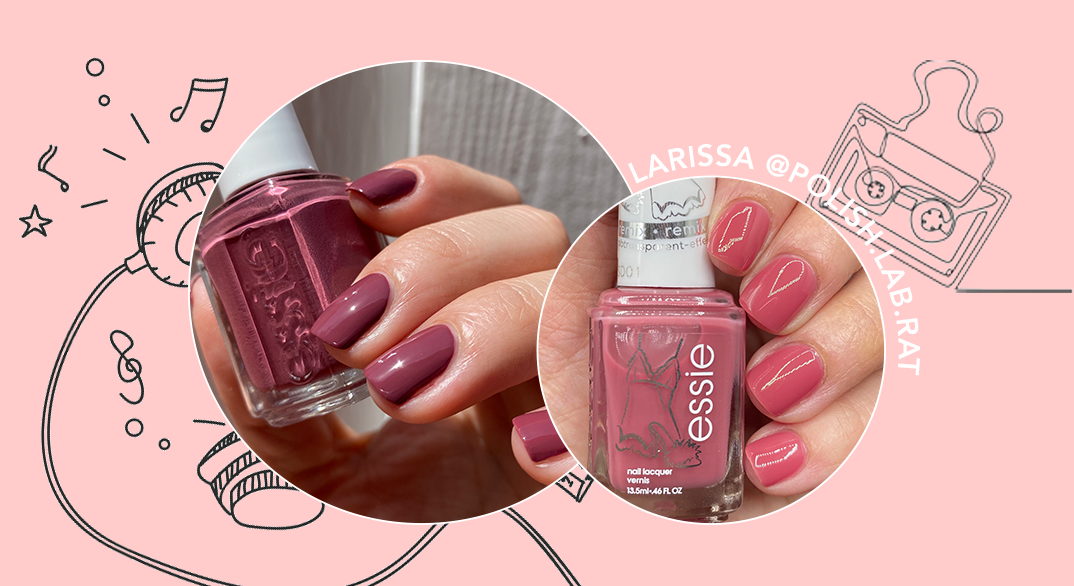 Find out what happens when Essie's cult classic nail polish shades meet their new match. Turn up the volume with Larissa of @polish.lab.rat, play your favorite song with Brandi of @livwithbiv, and meet the remix with Rachel of @essieyall. With help from our girls we find out if the Essie Originals Remixed collection lives up to the hype.
TURN UP THE VOLUME WITH LARISSA @POLISH.LAB.RAT
Play through swatches of Essie's new nail polish shades and their classic nail color counterpart. Does the new iridescent shimmer of Like A Rebel outshine the original nail color of Lady Like? Larissa compares the two in this post below. 
PLAY YOUR FAVORITE SONG WITH BRANDI @LIVWITHBIV
Discover your new favorite nail polish and rediscover classic hits. Brandi swatches similar hues next to the new Essie Originals Remixed collection. In this comparison swatch of Ballet Sneakers, she helps answer the ultimate question, "Do I really need another pink?" The answer is always, yes. 
MEET THE REMIX WITH RACHEL @ESSIEYALL
There's nothing better than a good remix with a limited edition bottle. Rachel serves up swatches and side-by-side comparisons for the classic Essie nail polish color. Swipe to see the best-seller Satin Slip up against the cult-classic Angora Cardi. 
GO BEHIND THE SCENES
Larissa of @polish.lab.rat reviews the complete Essie Originals Remixed collection and reveals swatches of both new and classic shades. 
Show some love to this group of ladies! Follow Larissa @polish.lab.rat, Brandi @livwithbiv and Rachel @essieyall for more swatches, the latest nail polish collections, and more.
Tags: Collections , Essie , Influencers ,