Gelish & Morgan Taylor No Boundaries: A Rich, Sultry Fall Palette
0 comments
Posted on July 20 2021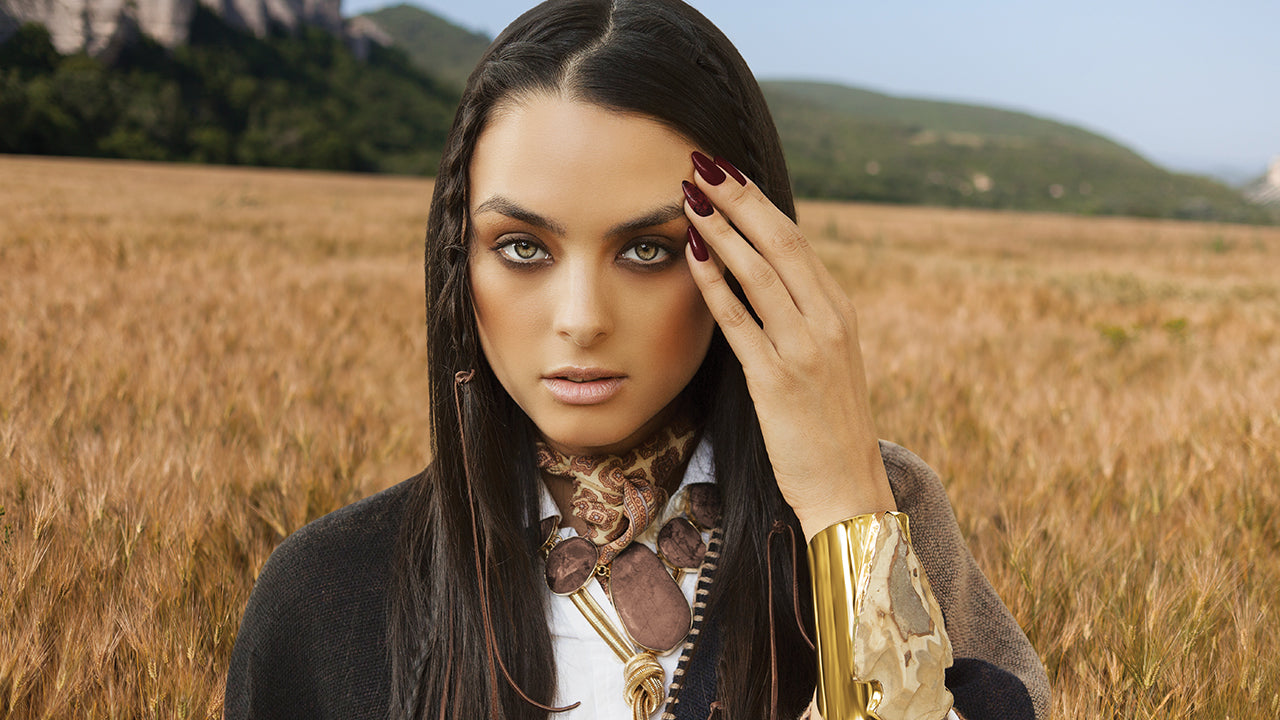 This fall, Gelish & Morgan Taylor bring you a gorgeous palette of six seasonally themed creme shades in the new No Boundaries Collection! Transport yourself to a world of adventure where there are no limits. Gelish CEO & Founder Danny Haile says, "This fall is all about getting lost in color! Let yourself become inspired by the freedom and adventure of the No Boundaries color palette. These colors range from soft to deep so they are great for whatever color needs you may have this season!" Available in Gelish Soak-Off Gel Polish & Morgan Taylor Professional Nail Lacquer. Let's take a closer look at the collection!
Gelish & Morgan Taylor Fall 2021 No Boundaries Collection:
Laying Low
(a rich, navy blue creme)
Uncharted Territory
(a garnet creme)
Afternoon Escape
(a burnt orange creme)
Catch Me If You Can
(a pumpkin creme)
Keep 'Em Guessing
(a taupe creme)
Totally Trailblazing
(a hot chocolate creme)
This collection is available for a limited time only, so get these colors while you can! If you're feeling adventurous, try shades like Uncharted Territory or Totally Trailblazing. If you want to keep your look minimal, opt for a shade like Laying Low or Keep 'Em Guessing. Complete any look this fall with the No Boundaries Collection. Whether you wear these colors alone or mix and match, the possibilities are endless!
Don't forget to share your photos with us on Instagram and Facebook @beyondpolish and use the hashtag #GoBeyondTheBottle.
Want early access to upcoming collections and exclusive promos? Download our mobile app! Enjoy an easy & seamless shopping experience from the palm of your hand. Join our text club to be the first to know about upcoming sales. Want to become a VIP Member? Join our FREE Rewards Program and start earning points for your purchases. Points may be redeemed for exclusive discounts or free products. Like shopping with us! Tell your friends! We'll give them $10 off their first purchase and give you $10 for every successful referral! Shopping has never been easier thanks to Afterpay! Pay for your order in 4 interest-free installments. The best part is that you still get your order on time!
Tags: Collections , Harmony Gelish , Morgan Taylor ,