ORLY Cosmic Shift: Get Lost In The Stars
0 comments
Posted on September 22 2019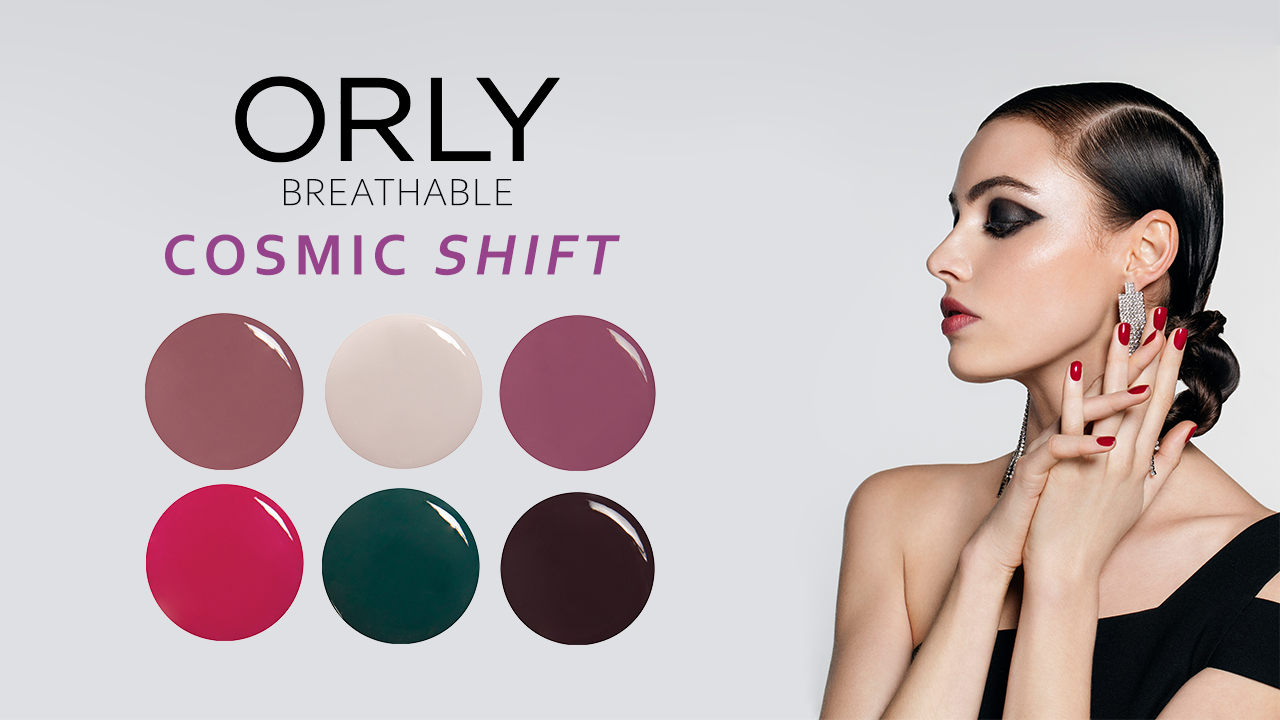 Take charge of your destiny and channel your inner supernova girl this winter with ORLY's Cosmic Shift collection. Introducing six limited edition colors in the Breathable Treatment & Color formula, these are the unexpected colors you'll see everywhere this winter. These deep and vivid colors evoke a powerful and mysterious aura that'll leave you feeling out of this world. 
ORLY 2019 Cosmic Shift Breathable Collection

Astral Flaire

Shift Happens

Celeste-Teal

Moon Rose

It's Not A Phase

Supernova Girl
ORLY Breathable Treatment + Color is a one-step formula for longer wear (plus no chipping or peeling). No base or top coats required so you can have a salon quality manicure in minutes. The ORLY Breathable formula is infused with Argan Oil, Pro Vitamin B5 and Vitamin C (not to mention it's a 13-free formula). Get stronger and healthier looking nails (without the toxinx) with ORLY Breathable Treatment + Color!
The ORLY Breathable Cosmic Shift Collection is available now!
Tags: Collections , ORLY ,