Halloween-Inspired Makeup Looks & Nail Art
0 comments
Posted on October 14 2018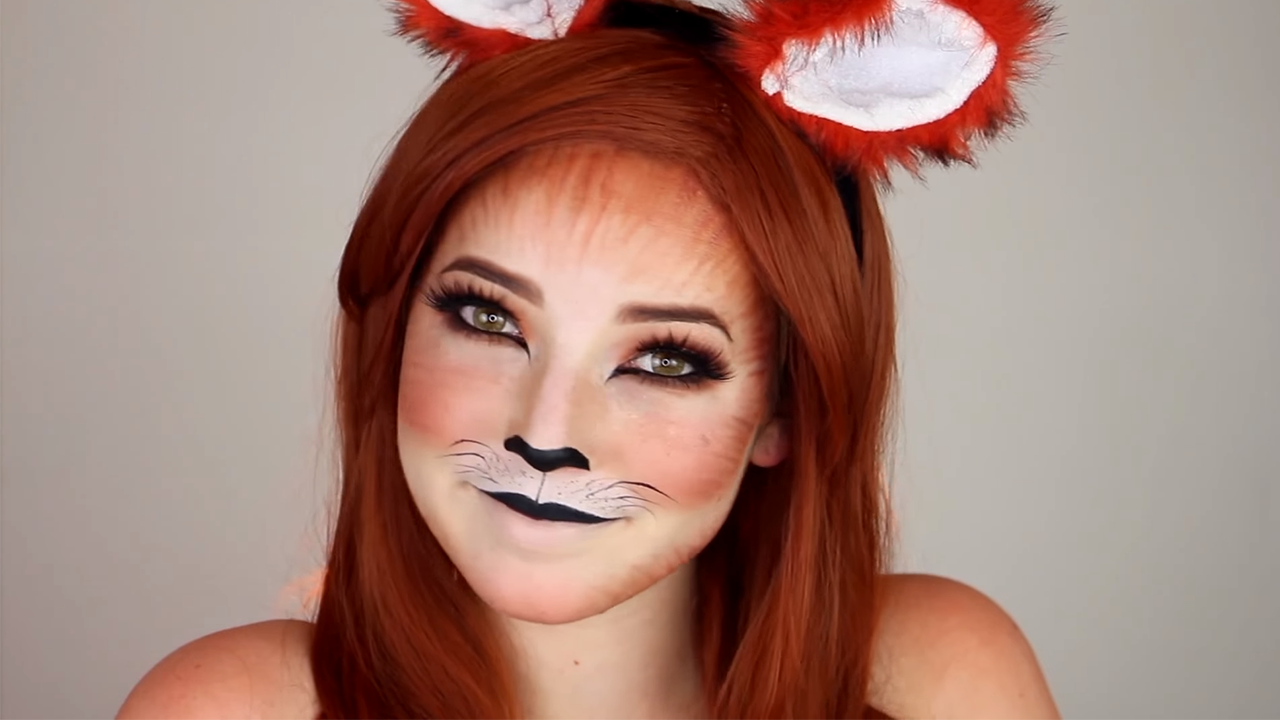 From cute and whimsical to dark and spooky, here are some makeup looks and nail art tutorials that'll instantly put you in the Halloween spirit.
MAKEUP
SPIDER WEB EYE MAKEUP - MAKEUPMEJORDYN
Video by MAKEUPMEJORDYN via YouTube
Recreate MAKEUPMEJORDYN's vamp spider eye look. Paired with a blue lip, this look is perfect for those who want a little glam this Halloween.
CREEPY PUMPKIN HALLOWEEN MAKEUP - Bonnie Corban SFX
Video by Bonnie Corban SFX via YouTube
For those who are a little more advanced and want a scarier look, try this Creepy Pumpkin Halloween makeup look by Bonnie Corban. 
FOX MAKEUP - FLESHBLUSH
Video by NYX Professional Makeup via YouTube
Ever thought of being a fox for Halloween? It might be your next look after watching this tutorial! Check out this cute fox makeup tutorial by FreshBlush. 
BUTTERFLY MAKEUP - Divide.N.Contour
Video by Divide.N.Contour via YouTube
If you're looking to go full glam, try this Butterfly makeup look by Divide.N.Contour. Using highlight and jeweled accents paired with a holographic lip, this Halloween look is simple yet gorgeous.
DARK FAIRY MAKEUP - NsomniaksDream
Video by NsomniaksDream via YouTube
Transport yourself to a world of fantasy with this Dark Fairy makeup look by NsomniaksDream. The purple smokey eye paired with a black lip creates an edgy and mysterious look that's perfect for any Halloween party.
NAILS
JUST BITTEN - OPI
Video by OPI via YouTube
Using the shade "You Little Shade Shifter" from the OPI Metamorphosis collection and "Lincoln Park After Dark," make your nails the perfect accent to any Halloween look.
JACK SKELLINGTON NAILS - Cute Polish
Video by Cute Polish via YouTube
Inspired by the Tim Burton holiday classic, Cute Polish creates this simple nail art look that anyone can achieve.
STRANGER THINGS NAIL ART - OPI
Video by OPI via YouTube
Are you a Stranger Things fan? Check out this nail art tutorial by Bana Jarjour using OPI shades. Inspired by the Netflix original series, it's all in the details with this intricate design.
ESSIE HALLOWEEN NAIL ART - The Beauty of Nail Polish
Video by The Beauty of Nail Polish
Take your ombre to the next level with this graveyard nail art by The Beauty Of Nail Polish using Essie!
Shop our Halloween Collection here!
Tags: Beauty , Nail Art , Nail Trends ,