Behind the Scenes with @polish.lab.rat
9 comments
Posted on September 10 2019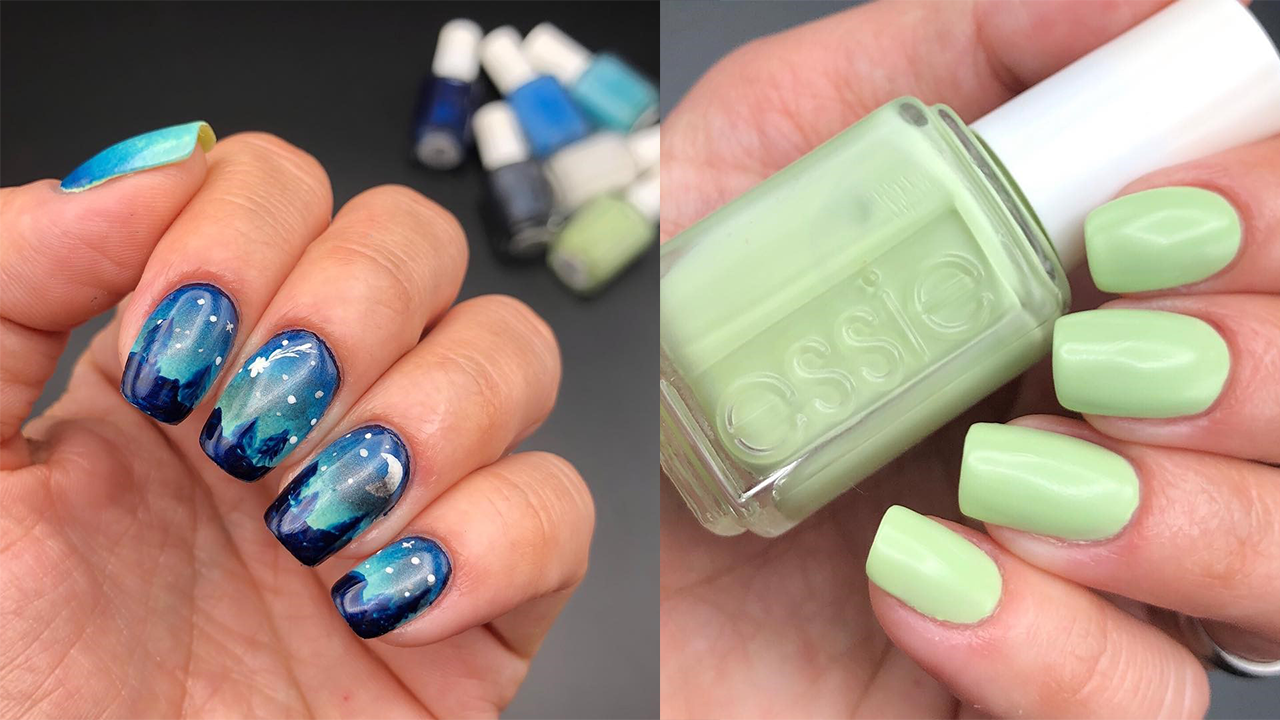 Meet Larissa, also known as @polish.lab.rat. on Instagram! She's been in love with nail polish since she can remember. When she was a child, she used to do people's nails and collect nail polish. Not too long ago, she started her Instagram page to share her love of nail polish. She was instantly welcomed into the community and continues to support others just as they have supported her. We decided to partner with Larissa and feature some of her amazing work (If you haven't already, check out her amazing work on Instagram!).  
View her fall 2019 picks here !
What inspired you to get into nail art/swatching?
I've been in love with nail polish and beautiful manis for as long as I can remember. I used to have colorful nail polish as a teenager, and would do people's manicures for my friends and family, always used to focus on perfect nail polish application. It was just so satisfying to leave them with beautiful nails.
Due to that, I started collecting nail polish, it kind of just happened. Then one day I said, I should create an Instagram account to share my love for nail polish...and so Polish Lab Rat was born. :)
As much of a stigma social media usage has, there are really great gems about it. We are able to connect with people like you, and a colorful community who loves a good manicure. What has been your favorite thing so far about connecting with others who love nails as much as you? 
If I'm being honest...the best thing has been to realize that I'm not the only crazy person out there that needs to own both Funny Bunny and Marshmallow because "they are NOOOOT the same!" Also, this community helps me feel like owning 700+ bottles of nail polish doesn't make me a crazy person!
Honestly, it's been the people I've met. I've made great friends and people that share the love I have for nail polish! Also, this is a very supportive community with a lot of lovely ladies (and some dudes, yes we have dudes!), and I've been blessed to be welcomed into this community and I hope I can make it better with both my content and my support for others.
If you could dare others to wear an uncommon, unconventional polish color or finish - what would you suggest they try?
In the nail community, holo is popular and not unconventional. However, in the world outside of the nail community, holo is not that common. Every time I wear holo outside of IG (i.e. for a friend activity, family outing, etc), people go nuts! Even if a person doesn't like glitter or hates to call much attention to their nails, I suggest they try a holo nail polish at some point. They are going to be in for a fantastic surprise!

If you have to wear one polish color for the rest of your life, what color would you be?
As boring as it might sound...white nail polish. Possibly a glassy/jelly with full coverage. This is because I think white works for every single situation (fun activities, professional settings, elegant parties. etc).
What is your favorite nail art design at this moment?
I've been very very into color French manis lately. Again, I know French manicures might not be exciting or new, but adding a neon tip instead of a white tip, for example, it's a whole new thing. I've seen a lot of those around this spring/summer and I dig them a lot! Another nail art that I've been liking a lot lately, are any manis with fruits in them. Lemons, strawberries, watermelons...give me all the fruits!
Any tips for nailing the perfect #nailfie?
Make sure your cuticle line is clean. It makes everything look better in #nailfies if the polish around your cuticle appears nice and even. You can clean up nicely using a clean up brush (in case your application skills are not too advanced, no worrie!). Also, try natural nail light. The best nail pictures are in natural daylight. :)
Last, but certainly not least, we saw you're a Harry Potter fan. What house would the Sorting Hat put you in and why?
I'm always sorted into Gryffindor. I would say I'm a Gryffindor at heart haha. #10PointsForGryffindor
Here are some of Larissa's picks for fall:
SHOP LARISSA'S FAVORITES HERE! 
Check out Larissa's Instagram here and leave her some love!
Tags: Influencers , Nail Art , Pro Tips ,