Meet The Nail Industry's Leading Ladies
0 comments
Posted on March 08 2019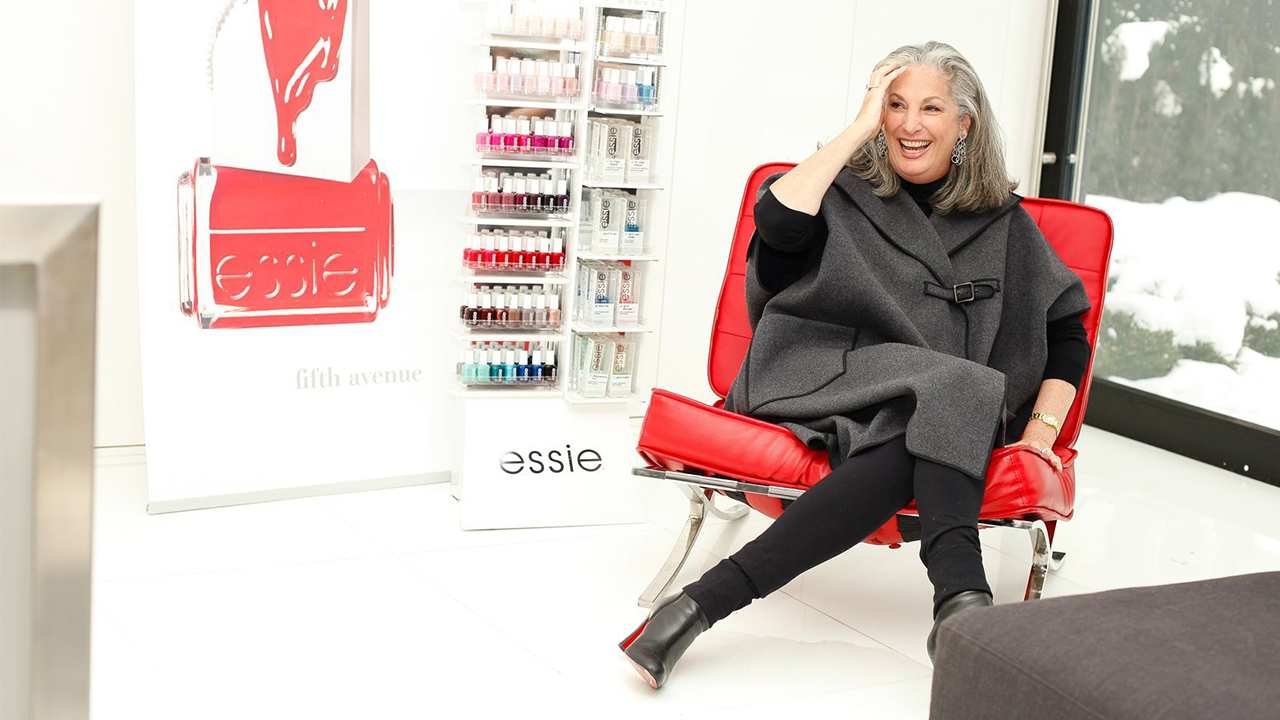 March 8, 2019 is International Women's Day and we wanted to take some time and highlight some of our favorite boss ladies. These phenomenal females have paved the way for the nail industry and continue to harness success through their passion and love for all things nails!
SUZI WEISS-FISCHMANN, OPI
"This is the era for nails. Gone are the days of wearing dark colors in winter, bright shades in summer, and neutral hues for work. Now, color, shape and texture of all varieties are being embraced. Nothing is taboo when it comes to nails!"
- Suzi Weiss-Fischmann
Known as the "First Lady of Nails," Suzi Weiss-Fischmann is the Co-Founder & Brand Ambassador of OPI. Her job description includes naming the polishes you've grown to love over the years. She got her start in the industry in 1989, when she created the first 30 OPI lacquers. Since then, OPI has continued to see success, with classic shades like OPI Red, Malaga Wine, Lincoln Park After Dark, and Coney Island Cotton Candy, which are still popular to this day! Thanks to Weiss-Fischmann, OPI became the first nail care brand to collaborate with Hollywood's top films and celebrities, as well as iconic companies including Coca-Cola, DELL, and Ford Mustang. You can read more about Weiss-Fischmann here.
JAN ARNOLD, CND
"With the advances in technology like Shellac, this generation has taken nail design to an unprecedented level. Our goal in all of this is to elevate the status of the nail through science and creativity. It's the easiest way to display your alter ego, a different shade of your personality. You never want to run out of good ideas if you pay attention."
- Jan Arnold
The brains and beauty behind CND, Jan Arnold has transformed the 30-year-old, family-founded company into a cult professional line. With cutting-edge technology like Shellac, an elite team of nail artists, Arnold is an icon of the 21st century nail art movement. She brought manicures to the catwalk, working with clients including Marc Jacobs, Jason Wu, and The Blonds, to name a few. Her love for nails and fashion began in the 90s, when hair and makeup was beautifully sculpted but the hands were forgotten. She collaborated with designer Cynthia Rowley to bring the world of fashion and nails together. Since then, CND has taken over the fashion world, making multiple appearances on the runway, including New York Fashion Week.
ESSIE WEINGARTEN, ESSIE
"If you have passion, love...follow your dream. Don't worry about what's going on to the right of you, to the left of you. Just follow your gut instinct. I was never one to sit and analyze. I just went with my gut."
- Essie Weingarten
Essie Weingarten is the founder of Essie Cosmetics, Ltd (known as Essie), a major American nail brand. Her career in the cosmetics industry began in 1981, when she premiered 12 nail polish colors in Las Vegas, Nevada. Weingarten's love for nails was birthed during childhood. As a young girl, she loved getting her nail done and at that time, there were only two nail brands in existence. After a long search to find the perfect chemist, Weingarten went to Las Vegas with 12 nail polish colors and hoped for the best. She started her business in 1981 and the rest is history! IN 1983, celebrated actress and comedian announced that she was wearing "Jelly Apple" on the Johnny Carson show. In 1989, she received a letter from the Queen's hairdresser, requesting the color "Ballet Slippers" at Her Majesty's request. Weingarten is a force to be reckoned with because in a time when technology and resources were limited, she found a way to turn her dream into a successful career that continues to thrive. Learn more about the history of one of Essie's most iconic colors here.
Tags: CND , Essie , Influencers , OPI ,