Brand Spotlight: Who Is Suzi Weiss-Fischmann?
15 comments
Posted on January 21 2019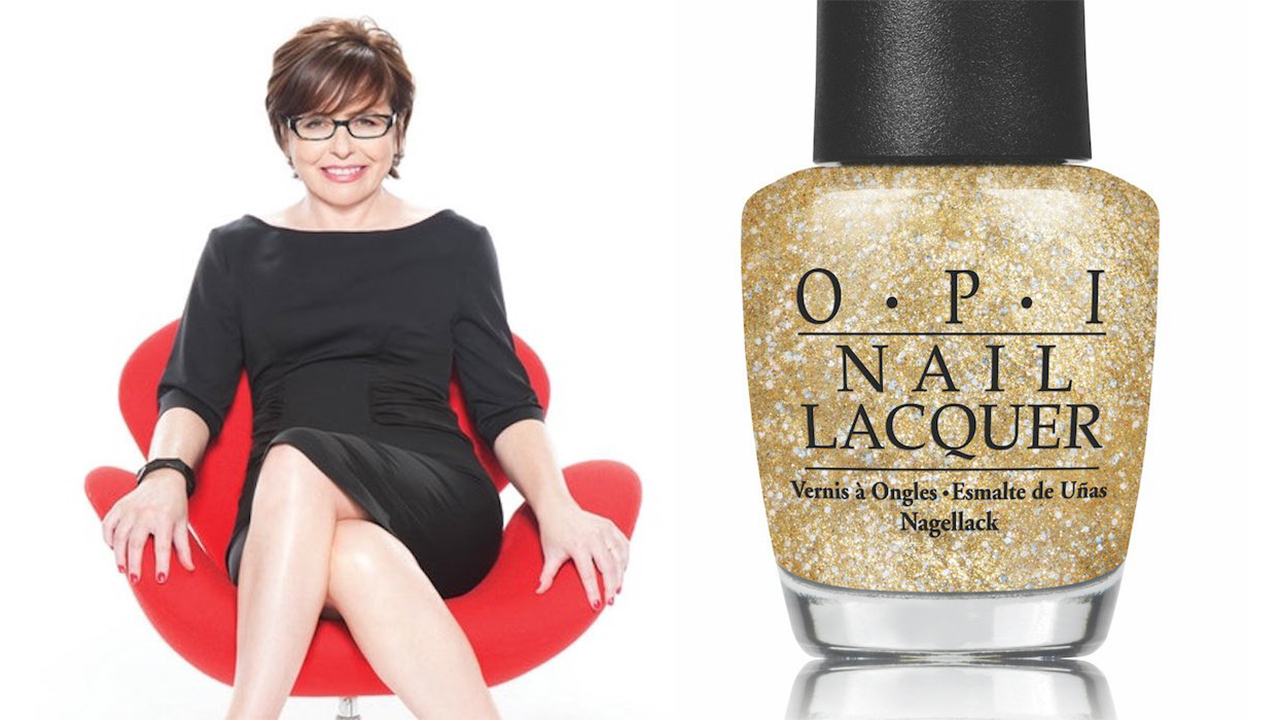 You may have seen this name in some of your favorite OPI shades (Suzi & the Arctic Fox, Suzi Shops & Island Hops, O Suzi Mio, the list goes on!) Most of you nail enthusiasts may already be familiar with this "lacquerista," but others of you may be asking, "Who is Suzi?"
Known to many as the "First Lady of Nails," Suzi Weiss-Fischmann is the Co-Founder and Brand Ambassador of OPI Products, Inc., the world's largest professional nail brand. She made her mark in the industry back in 1989, when she created the first 30 shades of the popular nail brand. Years later, several of OPI's shades continue to be bestsellers including OPI Red, Malaga Wine, and Coney Island Cotton Candy.
 
Image from WGSN Insider
From a young age, Suzi has always been attracted to the beauty of the world. Her eye for color and keen sense of fashion started from her roots in New York City. Years later, she's been able to establish a name for herself as an icon in the nail industry.
"This is the era for nails. Gone are the days of wearing dark colors in winter, bright shades in summer, and neutral hues for work. Now, color, shape, and texture of all varieties are being embraced. Nothing is taboo when it comes to nails!"
Suzi's been a trendsetter in the nail industry since the beginning of the careers. She was the first to revolutionize the "dark nail" trend with the deep purple shade "Lincoln Park After Dark." She was also the first to add real diamond dust to nail lacquer and mainstreamed nail art with Shatter by OPI.
Among the wide variety of OPI shades, Suzi is responsible for the creation of some of the brand's most iconic colors, including "You Don't Really Know Jacques," "Russian Navy," "Bubble Bath," and "Cajun Shrimp." One of her most well-known colors, "I'm Not Really A Waitress," has been named the perfect shade of red by women across the globe.
As Brand Ambassador, Suzi serves as the voice if OPI. She's been featured in numerous magazines, including W, More, Family Circle, and Martha Stewart Living. She's also made appearances on the Today Show and Nightline. She's the go-to authority for beauty editors and fashion designers about the season's best trends.
Under Suzi's guidance, OPI became the first nail care brand to collaborate with Hollywood's top film and celebrities. She's also responsible for OPI's collaboration with iconic companies including Coca-Cola, DELL, and Ford Mustang.
Suzi currently lives in Los Angeles, California with her husband and two children. In honor of this legendary lacquerista, we're featuring some of her most iconic colors in a new collection. What are some of your favorite OPI shades? Leave them in the comments below!
Tags: OPI