Introducing ORLY Sweet Retreat
0 comments
Posted on June 02 2023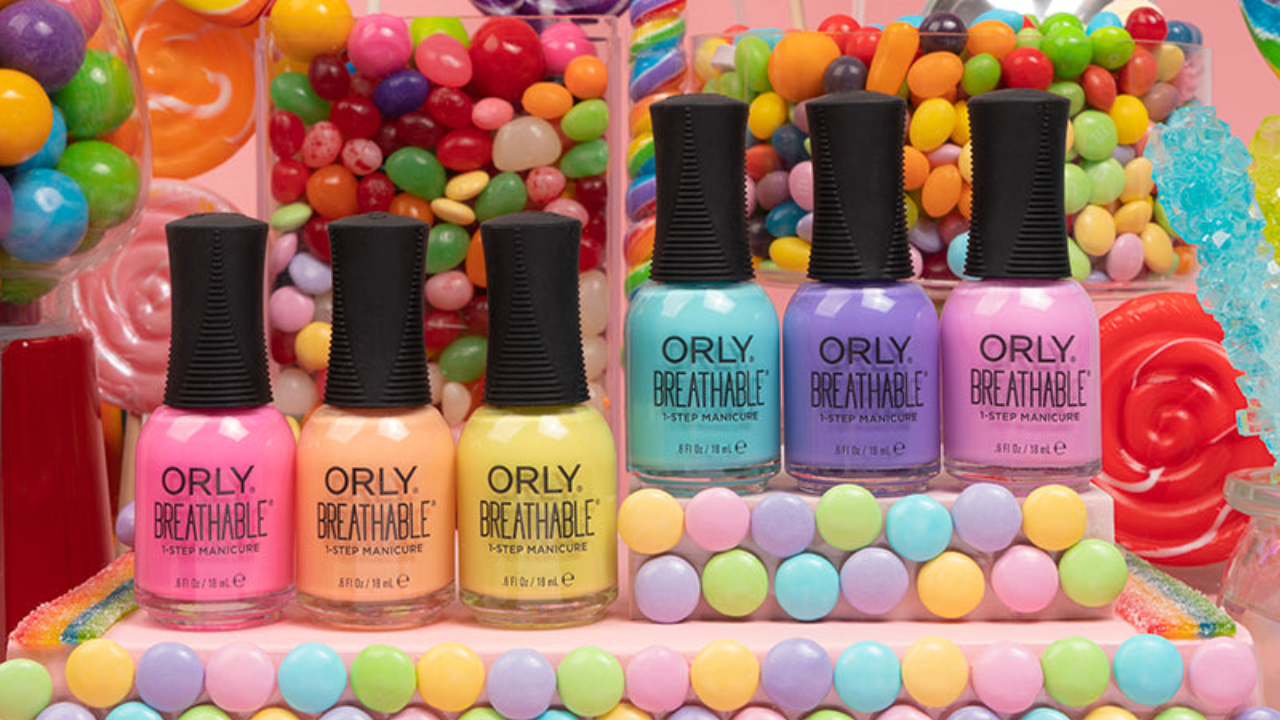 This spring and summer, head on a Sweet Retreat with 6 new ORLY Breathable shades. These bright pastels are not quite as bold as neons, yet more saturated than your traditional pastels. It's a happy medium! Add a pop of color to any look this season with the new Sweet Retreat Collection!
ORLY Breathable is a 1-step nail color (no base or top coat needed!). It prevents chipping and peeling and is infused with Argan Oil, Pro Vitamin B5 and Vitamin C to provide longer lasting manicures. Get stronger, healthier looking nails while wearing some of the trendiest colors out there! ORLY Breathable is cruelty-free, vegan, and formulated without harmful ingredients. Now, let's take a closer look at the collection!
ORLY Breathable Sweet Retreat:
Taffy To Be Here
This color can be described as a pink lilac creme nail color. 
Don't Sweet It
This color can be described as a violet pop creme nail color. 
Give It A Swirl
This color can be described as a neon aqua pop creme nail color. 
Sour Time To Shine
This color can be described as a lemon line creme nail color.
Are You Sherbet?
This color can be described as a smooth pastel orange creme nail color.
Burst Your Bubblegum
This color can be described as a neon pink creme nail color.
Which color(s) do you like the most? Let us know in the comments below! As always, if you try out any of the colors in the collection, share your photos with us on Instagram and Facebook by tagging us @beyondpolish and use the hashtag #PolishWithBeyond. You might get featured!
Want early access to upcoming collections and exclusive discounts? Download our mobile app! Enjoy an easy & seamless shopping experience right from the palm of your hand. Join our text club to stay up to date on the latest news from us! You'll be the first to know about any upcoming sales or promotions. Want to become a VIP member? Join our FREE Rewards Program and start earning points for your purchases! Points may be redeemed for special discounts or free products! Like shopping with us? Tell your friends! We'll give them $10 off their first purchase and give YOU $10 for every successful referral. Shopping has never been easier thanks to Afterpay! Shop now and pay for your order in 4 easy, interest-free installments. The best part is that there are no additional delays in getting your order. 
Tags: Collections , ORLY ,