The Hottest Nail Trend Taking Over
8 comments
Posted on January 04 2023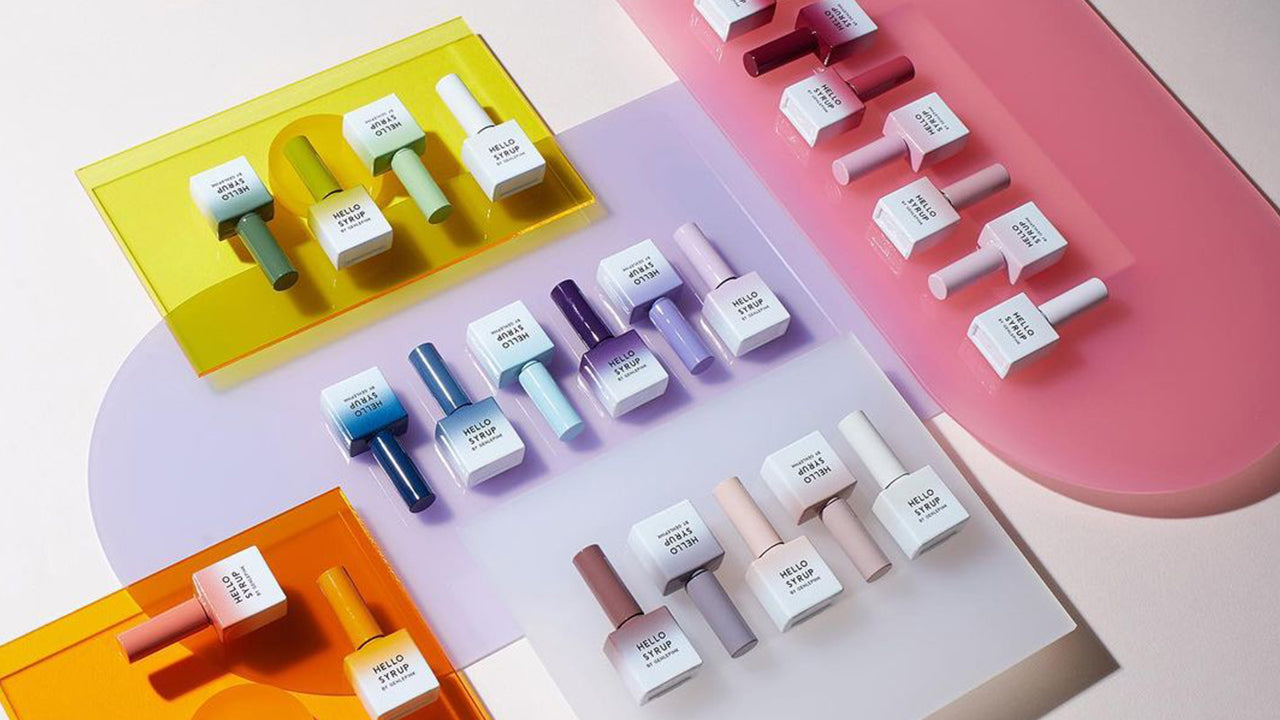 Ready to try one of the hottest trends in nails? Korean gel has taken the industry by storm and has made its way over to the U.S. If you've never used or heard of Korean gel before, your first question might be, "How is it different from regular gel polish?" While Korean gel does share many basic similarities as standard gel polish, it's important to note there are a couple of key differences. Here are the four main characteristics of Korean Gel:
The packaging is known to be very cute and eye-catching. The bottles stand out from your typical gel polish.
The colors are extremely pigmented. 
It's low odor.
The consistency is known to be on the thicker side (similar to syrup), which means you do not need to apply a lot of coats. 
Now, let's take a look at some of the most popular Korean gel brands on the market. 


Gentle Pink is a Korean Gel brand based in South Korea. They collect and analyze the latest trends from renown luxury brands based on season and popularity. The colors go through multiple sample tests until they have the right color. 
They value safety, expertise, and quality as much as the color itself. They research formulations for color development. Gentle Pink is made from the safest ingredients so you don't have to worry about what you're putting on your nails. They've tested everything from brush types to the bottle grip and length of cap to create the perfect gel polish. They encourage feedback from fellow nail artists and technicians in order to provide the highest quality product for their consumers. 
Kenzico is a high-quality professional range of Korean gel polish and accessories based in South Korea. The products are made from 100% cosmetic materials and 14-free. The formula is known for being easy to soak off and providing durability and high-gloss shine. With its superior shine, scratch-resistant & acid-free formula, Kenzico will not shrink or fade. 


Popular Korean Nail Trends
Another reason for why Korean gel polish has become popular is also in part to the type of nail art that's currently trending. While most of these designs considered "trendy" in Korea are also trendy here in the States, it's important to note that there are some differences in the type of nail art we see in the east, versus the west. Let's take a look!
Syrup Nails
Photo credit:  @nailbibiz
As stated before, one of the notable differences between Korean gel polish and regular gel polish is the consistency. Korean gel tends to be on the thicker side, requiring one 1-2 coats at max for full coverage. The "syrup nail trend" is similar to the "ombre nail trend" we see a lot of here in the United States. It's a gradient-effect design that "melts" from translucent layers. 
You begin by applying your base coat. Then take your color and apply a very thin layer just below the cuticle Continue applying thin layers until the top of the nail (or bottom depending on your personal preference) is the darkest. 
 
Photo by: @a.l.u.m_rin
Diamond Nails
This trend was started by famous South Korean nail artist, Eunkung Park. This design gives off a holographic look and is achieved with chunks of different cellophane.

Photo by @unistella_kr
High-Heel Nails
The high-heel nail art design is achieved by using negative space on the nail to re-create the look of a high heel. 
Ready to try one of the hottest nail trends? Shop our entire collection of Korean gel polish brands and find the perfect pigmented color for your next manicure! If you've tried these brands before, let us know your thoughts in the comments below! As always, share your photos with us on Instagram and Facebook by tagging us @beyondpolish and use the hashtag #PolishWithBeyond. 


 Want early access to upcoming collections and exclusive discounts? Download our mobile app! Enjoy and easy & seamless shopping experience right from the palm of your hand. Join our text club to stay up to date on the latest news from us! You'll be the first to know about any upcoming sales or promotions. Want to become a VIP member? Join our FREE Rewards Program and start earning points for your purchases! Points may be redeemed for special discounts or free products! Like shopping with us? Tell your friends! We'll give them $10 off their first purchase and give YOU $10 for every successful referral. Shopping has never been easier thanks to Afterpay! Shop now and pay for your order in 4 easy, interest-free installments. The best part is that there are no additional delays in getting your order! 
Tags: Gel Polish , Nail Trends ,