Behind the Scenes with @saraholme!
2 comments
Posted on February 06 2020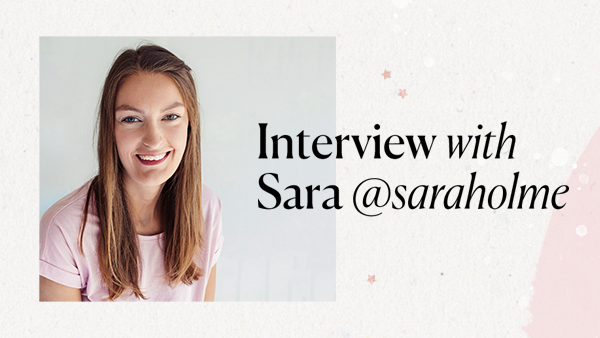 Meet a nail polish lover from Denmark. It all started with the travel-inspired shades from the Essie Flying Solo collection. Now, find out what inspires her love for swatching nail polish to her dream travel destination. 
She shares tips for getting the perfect #nailfie and nail care tips to make your manicure last longer. 
Follow her on Instagram @saraholme for swatches, the newest nail polish collections, and more of her favorite shades. 
Q: What is your favorite thing about living in Denmark? Hello from California 😊
There are so many! But "hygge" is one of the best things for sure which is about making every situation comfortable and cozy. I love our welfare society as well. It makes me feel secure and protected if something bad would happen to me or my loved ones. I love how Danes take care of each other in that way. We also have amazing summers where the sun won't set until 10 o'clock at night some days. Those long summer nights are wonderful.

We get new nail polish collections late sometimes compared to the US, so that's a con haha!


Q: What inspired you to share your love for swatching nail polish?
I have always loved doing my nails ever since I was little. When I got older, I felt that I needed a place to share it with someone who was just as crazy about nail polish as I was. I started following a lot of nail instagrammers and one day I thought "wait, I want to do that!", so I began taking pictures and slowly got more confident with my photos so that I shared them on my IG. I absolutely love the nail community and I'm so happy to have met so many fellow nail polish lovers this way!
Q: The Essie Flying Solo collection is inspired by "the views from an airplane window to breathtaking sunsets and beautiful sunrises" - can you share with us a memorable vacation or your favorite travel experience?
My most memorable vacation was last year when my boyfriend surprised me with a trip to Rome. We had been there together before and had some great memories from it that he said he wanted to relive. One night he took me out to dinner, and we went to a park nearby afterwards. He proposed while we stood and looked out over the city. It was amazing.
Q: What is your favorite shade from this collection?
My favorite is You Do Blue because it's a bright blue that has the most beautiful purple shimmer to it! I also really like Flying Solo as it's a lovely coral pink that is unique to my Essie collection.
Q: Where is your next dream destination?
My dream destination right now is a road trip in the US especially the west coast. I really want to see Seattle, Lake Tahoe and Yosemite so I'm hoping we can go this summer! I went on a US road trip back in 2018 where we went to Zion and Yellowstone. It was so fun taking nailfies in that beautiful scenery!
Q: Tell us your favorite tips for getting the perfect #nailfie (nail selfie!)
First thing you need your mani to look good, so always do clean up around the cuticle after you've applied your polish. I use a small brush that I dip in acetone to remove excess polish. Good lighting is very important as well. I use a lightbox, but you can easily use regular lamps or natural light!
Q: Can you share your favorite nail care tips for making your manicure last longer?
In my experience it helps a lot to make your manicure last longer if your nails are healthy. Use a good nail oil frequently and try to file your nails instead of cutting them. Also, a good topcoat does wonders to making a mani last longer. One of my favorite topcoats of all time is the Essie Gel Couture Top Coat, I use it pretty much all the time even on non Essie polishes! Last thing is to seal the edge of the nail when applying polish and topcoat – this is a great way to avoid those annoying chips after only a few days.
Q: If you could wear only one nail color - what shade would you pick?
It would have to be a dusty purple or pastel blue! Two of my favorite shades of all time is Essie Just The Way You Arctic and Blue La La. I can't get enough of those kinds of colors!


Tags: Collections , Essie , Influencers ,