Disney Villains: Wicked Fall Nail Colors
9 comments
Posted on September 01 2020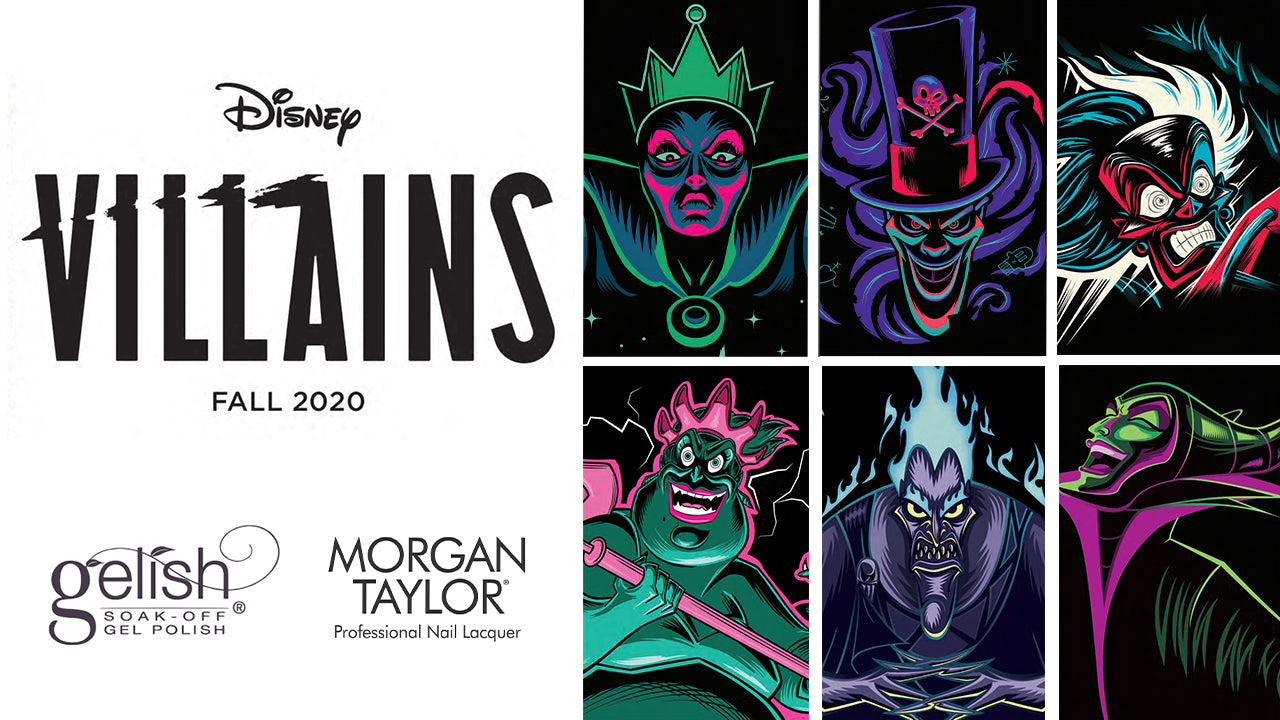 This fall, Morgan Taylor & Harmony Gelish bring you 6 limited edition colors in their Disney Villains collection. Inspired by your favorite bad guys, these shades are wicked, yet enchanting, with a shimmery finish that will complete your fall look. Bring out your edgy side because with this collection, the villains take center stage. Available in Morgan Taylor Professional Nail Lacquer, Harmony Gelish Soak-Off Gel Polish & Gelish Xpress dip powder. Let's take a closer look at the collection!
Morgan Taylor & Harmony Gelish
Disney Villains Fall 2020 Collection
Just One Bite
(inspired by The Evil Queen from Snow White)
a candy apple red with a shimmery finish
You're In My World Now
(inspired by Dr. Facilier from The Princess & The Frog)
a deep burgundy with a shimmery finish
Fashion Above All
(inspired by Cruella de Vil from 101 Dalmatians)
a shimmery silver

Make 'Em Squirm
(inspired by Ursela from The Little Mermaid)
a dark royal purple with a shimmery finish
 
Mistress of Mayhem
(inspired by Maleficent from Sleeping Beauty)
a deep forest green with a shimmery finish

Smoke The Competition
(inspired by Hades from Hercules)
a dark gray
The Disney Villains Collection will also be available in Gelish Xpress dip powder. Gelish Xpress combines a unique mix of dip powder and activator to increase vibrant manicures with an even faster application. Dip powder manicures do not require a lamp. To learn more about dip powder, read our article on Everything You Need to Know About Dip Powder Manicures. 
Tags: Collections , Harmony Gelish , Morgan Taylor ,