Morgan Taylor Peel-Off Glitter: Glitter Polish You'll Love
1 comment
Posted on September 14 2021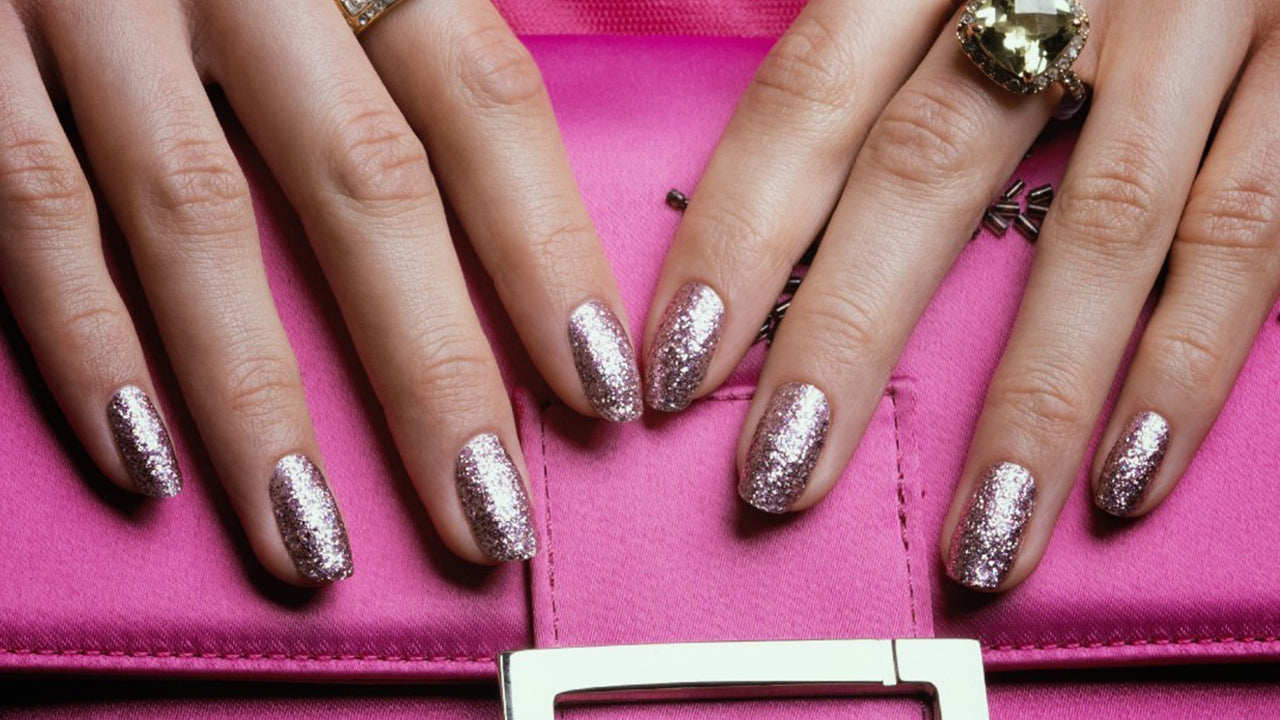 Morgan Taylor just launched their brand new Peel-Off Glitter Lacquer, making glitter removal easier than ever! The collection will include some iconic Morgan Taylor shades you know and love but in glitter form! The colors include Fame Game, Grand Jewels, Sweetest Thing, Rare As Rubies & the Peel-Off Glitter Top Coat. If you love glitter nail polish, you're going to love this collection! Let's take a closer look!
Morgan Taylor Peel-Off Glitter
This color can be described as a silver holographic glitter.
 
This color can be described as a gold holographic glitter.
This color can be described as a large red holographic glitter.
This color can be described as a light pink glitter.

The Peel-Off Glitter is a 2-in-1 glitter and base formula, which means you do not need to apply a base coat beforehand. When used with the Peel-Off Glitter Top Coat, you can get up to 3 days of wear with an easy removal process. What more could you ask for?
Whether you're looking to go for a night out on the town or pamper yourself just because...this will be your new go-to collection. The easy removal process means you can change your nails the next day without the hassle. Simply peel off the lacquer, no acetone or polish remover required!
Excited to try this collection out for yourself? Let us know in the comments below! Be sure to share your photos with us on Facebook and Instagram by tagging us @beyondpolish and use the hashtag #PolishWithBeyond. You might get featured!
Want early access to upcoming collections and exclusive discounts? Download our mobile app! Enjoy an easy and seamless shopping experience right from the palm of your hand. Join our text club to stay up to date on the latest news from us. You'll be the first to know about upcoming sales and promotions. Want to become a VIP member? Join our FREE Rewards Program and start earning points for your purchases! Points may be redeemed for special discounts or free products. Enjoy this and other benefits when you join today. Like shopping with us? Tell your friends! We'll give them $10 off their first purchase and we'll give YOU $10 for every successful referral. Shopping has never been easier thanks to Afterpay! Shop now and pay for your order in 4 easy, interest-free installments. The best part is that there are no additional delays in receiving your order. 
Tags: Collections , Morgan Taylor ,