Nail Tech Talk with Angie @angie_loveslacquer
3 comments
Posted on May 30 2020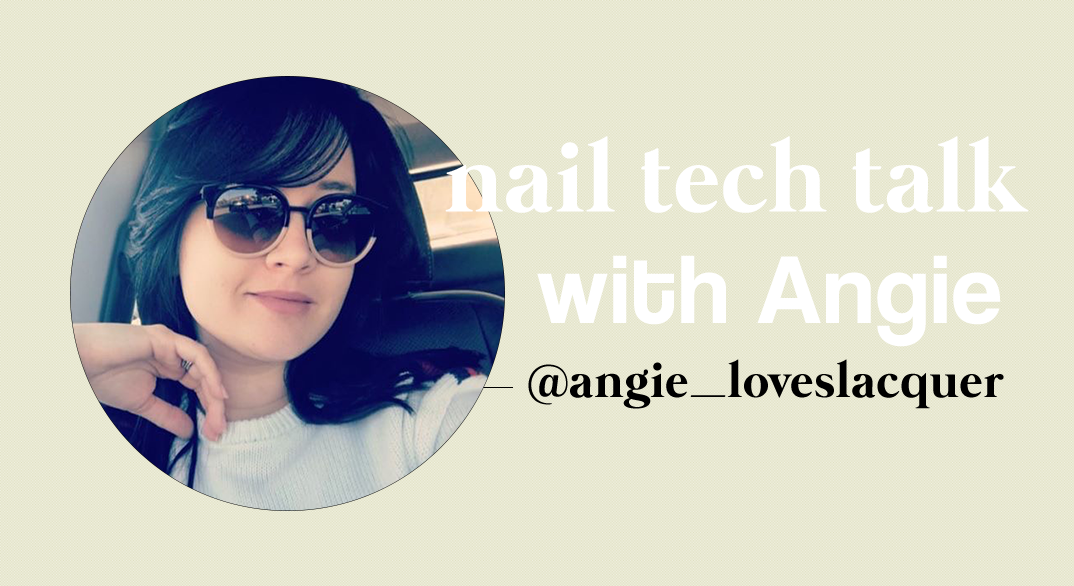 There's no better feeling than leaving the salon with a fresh manicure. And for this reason - we want to party all weekend long for National Nail Tech Day. 
It wouldn't be a polish party without our friend and talented nail tech, Angie of @angie_loveslacquer. Angie is more than just a licensed nail technician. She is a Miami based nail whisperer who specializes in long-lasting, flawless, gel manicures, helping her clients grow strong and healthy nails, and making them feel like family.
Amid a global pandemic, taking the time to catch up with Angie is a breath of fresh air. She shares, "Keep moving forward, everything will get better," and why confidence, patience, and passion is essential for every aspiring nail technician.
During times like this, what can you share with your fellow nail artists to keep moving forward?
This has been a challenging year for everyone. Besides spending precious time with my children and husband; I took advantage of the quarantine to reflect as an artist. Rearranged the perspective of my business, learned new designs and techniques on nail growth & extension.

I also became certified with Barbicide, and CDC.

Keep moving forward, everything will get better. Use this time to better yourself, your techniques, and focus on where you want to see yourself within the next year.
What has been your favorite thing about being a nail technician?
My absolute favorite thing as a nail artist is the evolution, the change, the progress of my clients nails. I love all shapes, all the colors (glitter is life by the way) but the most rewarding feeling is seeing how 2 or 3 weeks can make an impact on the nails. Using the right products and consistency, helps the nails grow strong and healthy.
If you can share the best advice for people who aspire to become a nail tech, what would it be?
As a passionate nail artist I love elevating my clients nail experience. My foundation comes from a Cosmetology program. Getting a manicure done is more than just the finished look. Focus on communication and conversation, let your clients open up. Trendspotting; Nail styles are constantly shifting. Learning never ends, having knowledge on the latest trends will help you suggest new things and anticipate requests.
What are your top 3 things that every aspiring nail tech should have?
Confidence is number 1! Believe in yourself and you will strive.

Passion for nails. You have to be passionate about what you do. If you have a positive attitude, it'll shine through with each of your clients.

Patience. A successful nail artist needs to have patience. You need to work diligently and pay close attention to all details.
What are a few of your tips & tricks for creating the perfect manicure that anyone can try at home.
There's never a bad time to master doing your own manicure at home. Not only is there a real satisfaction to painting your own nails but it can also have therapeutic benefits.
Angie's Tips on Getting Started:
For more pro nail tips, the latest innovation with gel manicures, and inspirational advice follow Angie on Instagram @angie_loveslacquer. 
Learn more about Angie in this article of Why Nail Techs Love NuRevolution. 
Tags: Gel Polish , Influencers , Nail Care , Pro Tips ,