NCLA Beauty Body Scrubs
0 comments
Posted on April 12 2021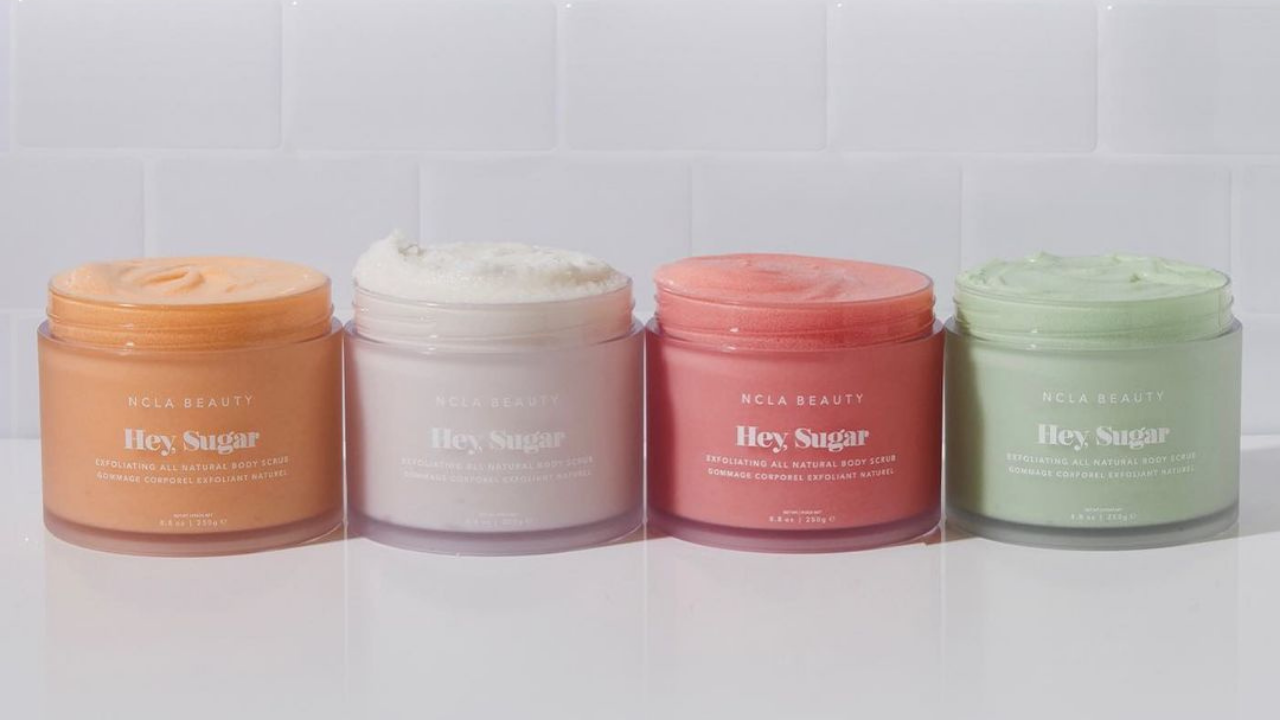 Spring is going by so fast! In a couple of months, it will be Summer. When Summer rolls around, we all want to switch out our Winter clothes into something more cooling. We all know what that means - MORE SKIN. Is your skin dry and flaky? Lucky for you, We have the right products that just came in. NCLA Beauty just launched 4 body scrubs that are vegan and cruelty-free!
Before we dive into NCLA Beauty body scrub, Don't forget to download our app! We currently have all orders over $45 and get FREE shipping. YES, this an exclusive code that is only for the app. You also want to be the first to hear about the new collection launching. We don't want you to have FOMO ( Fear Of Missing Out ).
If you love to shop with us already, don't forget to sign up for our Reward Program! It is FREE. You can gain points while you spend and use the hard-earned points to claim a gift or even use your points to claim a discount. Sign up now.
Ok! it is time to talk about body care! The NCLA Beauty body scrub will exfoliate your skin and keep your skin soft like a newborn baby butt. Don't worry if you have sensitive skin. NCLA Beauty body scrub is formulated with 100% natural ingredients. 
Here are two ways of using the NCLA Beauty body scrub:
Wet Skin
This method is great for anyone who has sensitive skin because it is less harsh when you exfoliate your skin. Scrub in circular motions. Let the body scrub sit on your skin for one or two minutes to get the maximum hydration and then rinse!
Dry Skin
For anyone who enjoys intense exfoliation then the dry skin method is great for you! Add a scoop of NCLA Beauty body scrub onto dry skin and scrub in circular motions. Let the body scrub sit on your skin for one or two minutes then rinse. 
Here are the 4 scents:
Cucumber
Grapefruit
Peach
Which scent do you prefer to use in the shower? Let us know down in the comments below. Are you interested in more NCLA Beauty products? Shop all NCLA Beauty products below:



Want to check out our latest additions? Shop more new arrivals below!
Don't forget to tag us on your next nailfie post and use the hashtag #PolishWithBeyond. We love to hype you up. You might also get featured on our Instagram #FridayFavorites post or even our newsletter! Follow us on social to keep up with us! Talk to you all soon!
Tags: Beauty , Collections , NCLA Beauty ,