The Color Everyone Will Be Wearing This Fall
0 comments
Posted on August 04 2022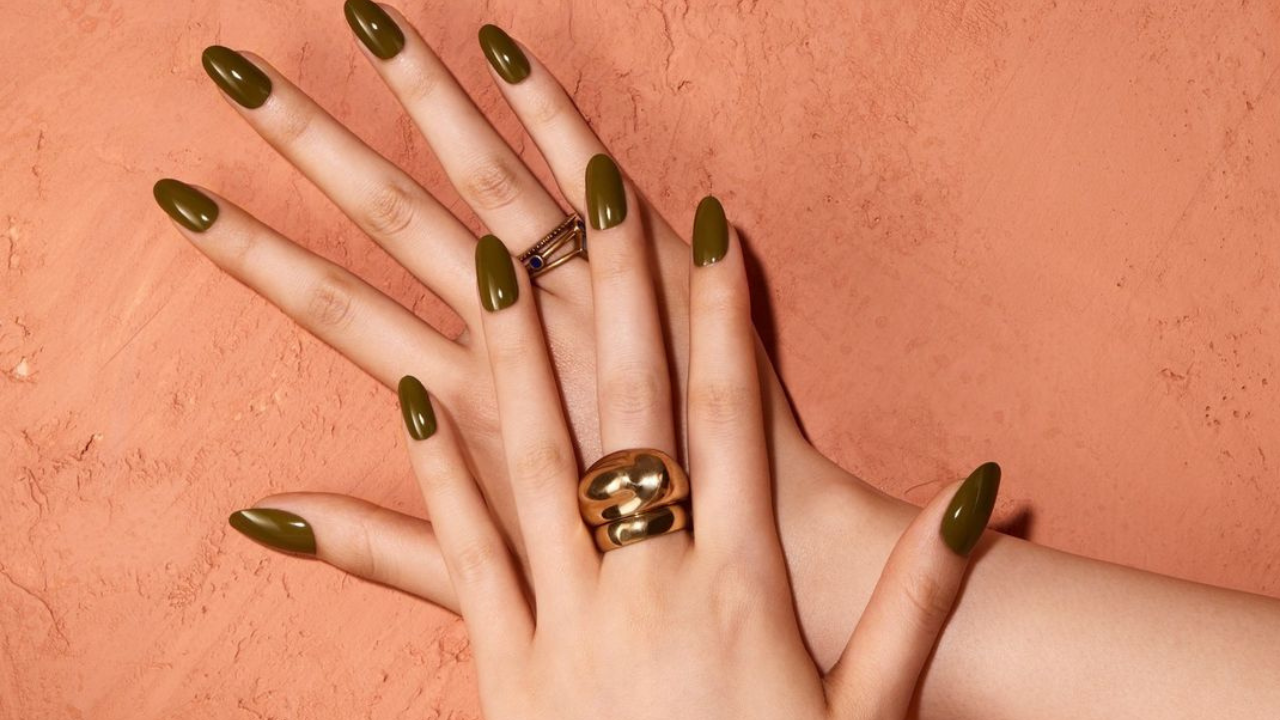 As fall collections begin to roll out, we're moving away from the vibrant shades of summer and transitioning into softer, cooler palettes. There's one color that always seems to stay on trend during the fall season...olive green. This color continues to be a hot seller during this time of year, no matter the year. You could call it a classic fall staple. 
Allure recently released mentioned that Selena Gomez was spotted wearing "fall's biggest nail color." The name of the color is CND's Olive Grove. 
Now let's take a look at how our BP community is rocking this latest color trend.
Rachel wears "Off The Grid" from Essie's new fall collection of the same name. Essie describes this shade as a "mushroom-brown nail polish with grey undertones." 
Although this color is from CND's summer collection, it also works great for fall. As seen on Selena Gomez, we expect this color to be a hot seller this season. Jayme says this color gives her "retro feels".
This color includes gold metallic flakes which give off a unique, spotted finish.
If you love a metallic finish, you'll love this color. It reminds Daisy of The Wizard Of Oz and Halloween vibes. She got full coverage in 2 coats.
What's great about a color like this is that it looks great against all skin tones and it's the perfect option for when you want a small pop of color without doing anything over-the-top. This muted olive green color can even be considered a "new neutral", as a lot of people have dubbed it a go-to during the autumn season. 
I'm sure as we get closer fall, we'll start to see certain colors become more popular. But for now, everyone's calling this the "it" color of the season. If you've never tried it before, now's your chance! We curated a whole collection of the perfect olive green nail colors so your manicure can stay on-trend all season long. 
What's your favorite shade of olive green? Let us know in the comments below! As always, we'd love to see your #nailfies. Share your photos with us on Instagram and Facebook by tagging us @beyondpolish and use the hashtag #PolishWithBeyond. You might get featured.
Want early access to upcoming collections and exclusive discounts? Download our mobile app! Enjoy an easy & seamless shopping experience right from the palm of your hand. Join our text club to stay up to date on the latest news from us! You'll be the first to know about any upcoming sales or promotions. Want to become a VIP member? Join our FREE Rewards Program and start earning points for your purchases! Points may be redeemed for special discounts or free products! Like shopping with us? Tell your friends! We'll give them $10 off their first purchase and give YOU $10 for every successful referral. Shopping has never been easier thanks to Afterpay! Shop now and pay for your order in 4 easy, interest-free installments. The best part is that there are no additional delays in getting your order.
Tags: Nail Trends